2500元帮你觅真爱?这不是天方夜谭,上海将在本月底推出一场以情感培训为内容、教人谈恋爱的课程。
据悉,此次培训旨在教人们重新去发现真爱;同时,培训也将教授青年男女一些恋爱中的关键技巧和如何沟通等,让他们学会长远的相爱、相处之道。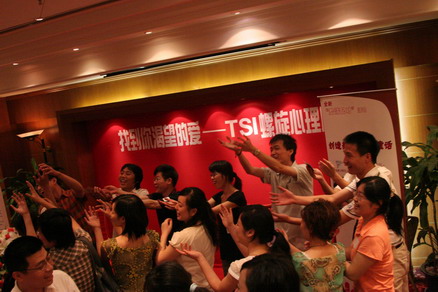 True love has a price and a timeframe - it's 2,500 yuan (US$329), and 2 1/2 days.
And the path to amorous enlightenment involves direct interaction and "safe touching."
A city-based matchmaking Website has invited three psychological experts - two American and one Chinese - to host training courses on how to find "true love."
The initiative is a first for China, according to the organizers.
The 2 1/2-day, 2,500-yuan course will focus on subjects such as:
The meaning of true love.
How to get along with one's partner.
How to ask for a breakup.
The course will be available from August 30 to September 2 at the Shanghai Film Art Center and about 20 people have so far enlisted.
Organizers said most are eager to find a husband or wife.
"We have invited two experts from the United States - Dr Kate Hudgins and Peter Dummet - who have study people's psychology in China for years - and a local expert, Ruby Shi from the East China University of Science and Technology," said Wang Lili, director of the Website.
"The course aims to teach people to place love in first place," Wang said.
Drama, relaxation, focusing and interpersonal communication are key topics.
These will be followed by direct interaction and tips on how to improve communication through the correct questions, shared feelings, and safe touching.
About 100 people attended a free "dress rehearsal" on Friday night.
"Most have some confusion about love and marriage," said Wang.
Course recruit Li Huanhuan described the activity as a breath of fresh air.
"We can portray our confusion through playing out a drama," she said.

(China Daily)

英语点津陈蓓编辑