Head start?
中国日报网 2013-05-03 10:36
分享到微信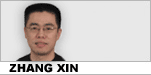 Reader question:
Please explain "head start" in this sentence: He would have been successful even without the head start he'd got in life.
My comments:
First of all, head start means an early start.
Here, the speaker believes "he" would have been successful even if he was not given the head start he'd got in life.
Head start in life?
What's that exactly?
This reminds me of the first passages of The Great Gatsby, one of America's best books by F. Scott Fitzgerald. In the beginning of the book, Nick Carraway narrates:
In my younger and more vulnerable years my father gave me some advice that I've been turning over in my mind ever since.
"Whenever you feel like criticizing any one," he told me, "just remember that all the people in this world haven't had the advantages that you've had."
What advantages exactly?
Riches. Nick was born into a rich family.
In our example, you can make a generalization that the person being spoken of has had some, if not all of these following advantages.
He was born into a rich family. He went to good schools. He got a good job, etc and so forth.
In other words, he's had the head start, a term originally from the game of horse racing.
In horse racing, if a horse is allowed to begin the race a head (length) in front of others at the starting gate, he has the head start (in fact, his head will stick out of the starting stalls). Similarly if this horse is allowed a full body length or 10 or 20 yards then he has a head start of a (full body) length or 10 or 20 yards.
In other games too, people were given head starts to make the game more competitive. For example, two golfers play together all the time and one of them consistently beats the other handily. After a time, it ceases to be interesting, right? Right. And so they come up with a plan. The better player gives the other person a few extra strokes to start the game, effectively allowing the other to start the game from the second hole or the third hole instead of the first. This is also known as a handicap. After nine or eighteen holes are completed, the two players then check their scores. He who has a better score wins the game. This increases the chances of winning for the less skilful player.
It's worth our while to point out, though, that he who has the head start, either in a competition or in life, does not always win out, and that is only natural and appropriate.
You may be born into a rich family, have gone to good schools, got a good job and all that, but you still may not succeed if you do not do other things.
Such as working hard, thinking and improving yourself constantly both professionally and as a person.
In other words, if you are not born with a silver spoon in mouth, so to speak, no need to panic either. A lot of people waste what early advantages they have in life. They squander their head start, lose the lead and gradually fall behind, giving later starters an ample chance.
Life is a marathon, you see, not a 100 meter dash. An early lead, or head start may not make a difference.
Alright, let's read a few media examples of people having a head start and what they do with it:
1. Seiji Ozawa will relinquish his position as music director of the Boston Symphony Orchestra at the close of the 2001-02 Tanglewood season in order to assume the music directorship of the Vienna State Opera. The formal announcement is expected this morning at a press conference by Austria's secretary of state for culture, Peter Whittmann, along with the director of the Vienna State Opera, Ioan Holender.
Ozawa, 63, has served as music director of the BSO since 1973, the longest tenure of any conductor who has held the post. News of his decision reached Symphony Hall late Monday, and it came as a surprise to even his closest associates.
Ozawa is currently touring with the Vienna Philharmonic, which serves as the orchestra for the Vienna State Opera. Last night he was conducting the Philharmonic in Bruckner's Second Symphony in Baden-Baden, Germany. After the concert he said by telephone: "After all the celebrations of my 25th anniversary in Boston, I knew that the time must one day come to make the decision to leave, but this was not a subject I could discuss with anyone but my wife. I thought that either this September or a year from now I would need to make a decision and an announcement, and then Vienna came out with this very surprising offer. I thought that once I left the Boston Symphony, I would keep only the Saito Kinen Orchestra and Festival in Japan, and guest-conduct elsewhere. I did not want to be a music director again, and would not leave the Boston Symphony for another orchestra. But before I die, I do want to conduct more operas. I am in Boston for three more years and in Vienna for three years beyond that. At my age six years of commitment represents a lot."
Speaking with obvious emotion, Ozawa added: "This was a very difficult decision. With the musicians, the board, and the administration, I feel we have a dream team, and leaving now is not so easy. I have spent my life with this orchestra, and after the next three years, I would love to do anything they want me to do. The next conductor must be free, and it will depend on what he wants. The decision in Vienna was very quick. Monday was the meeting with the government, and after government meetings, it is not possible to keep a secret anymore. This is a very emotional time because there are so many people in Boston who have done so much for me. But I think the time to leave has come. What I want is for the next three years to be the most glorious time both for me and the Boston Symphony."
In a letter to members of the orchestra, Ozawa wrote, "For 25 years we have worked together as partners to make music. We have traveled together over five continents and performed for millions of music lovers who we hope have appreciated our efforts. As musicians, we have struggled, achieved, and often succeeded in our quest to do honor to our art. My relationship with the great Boston Symphony Orchestra has been and continues to be the most rewarding artistic experience that a musician could ever hope to have."
"This was a very difficult decision for Seiji," said BSO managing director Mark Volpe. "Boston Symphony has been his life; it was where he grew up musically. Without the head start he got as a student at Tanglewood, he would not be who and what is today, but he feels this opportunity in Vienna is one that he cannot pass up."
Ozawa has recently enjoyed great success in Vienna with productions of Verdi's "Ernani" and Tchaikovsky's "The Queen of Spades." He has also conducted opera in Salzburg, at La Scala, the Paris Opera, the Met, and in Japan; since 1980, he has made opera an almost annual part of the repertory of the BSO.
- Ozawa to leave BSO in 2002, The Boston Globe, June 23, 1999.
2. It was supposed to be the week John McCain got his political mojo back.
The Republican presidential candidate, trailing Democrat Barack Obama in the polls and struggling for a coherent campaign message, embarked on a five-day barnstorming tour of the American heartland. The goal: to tout his command of the U.S. economy, promote the extension of President George W. Bush's tax cuts and, perhaps above all, to show empathy with folks struggling through some hard financial times.
In Portsmouth, Ohio; Pittsburgh, Pa.; and Belleville, Mich., McCain's message was the same: 'I feel your pain, and I'm here to help.'
But then the wheels fell off the Straight Talk Express. When top McCain economic adviser Phil Gramm branded America "a nation of whiners" -- just as oil hit $147 US a barrel, the stock market sank and economists predicted 2.5 million people would lose their homes in 2008 -- it marked yet another untimely misstep in a GOP campaign that has yet to find its bearings.
Less than four months before the November presidential election, McCain's uneven performance is causing frayed nerves among Republicans who believed the independent-minded Arizona senator gave the party its best shot at retaining control of the White House.
Despite having a three-month head start on Obama in the general election campaign, McCain's candidacy has been hampered by a collection of policy contradictions, poor communications and minor but embarrassing gaffes.
"There is real concern that McCain hasn't found his genuine voice," says Mark Rozell, a political scientist at George Mason University in Fairfax, Va.
- 'Genuine voice' eludes McCain, The Edmonton Journal, July 12, 2008.
3. Imagine a race where the runners with the highest level of material, technical, physical, social and emotional advantages were given a huge head start, while those who were struggling with basic survival were placed way behind the starting gate. Welcome to the Australian education system – and COAG's one serious chance to redress the inequities.
The mountains of evidence amassed by the Gonski review amply demonstrate that gross social and material inequity is a fault line along which Australian education systems have increasingly fractured. On the one side are schools which educate disadvantaged students and have low levels of resourcing, mainly government schools, but also a small number of Catholic and independent schools. On the other, there are super-resourced schools which regularly spend twice as much per student, in addition to benefitting from historically accumulated infrastructure and privilege.
In the face of this evidence, there is both a social and a moral obligation to redress these inequities. The government has undermined its own worthy intentions by promising no school will lose a dollar. Is there not room to consider that the most privileged and endowed schools in the country could do with less?
A Four Corners reportage on schools last year showed images of Knox Grammar students sitting in a state of the art auditorium, worth several million dollars, juxtaposed with an assembly of government school students sitting on a concrete floor in an aluminium shelter-shed. Schools such as Knox boast outstanding facilities, including creative and performing arts centres, cutting-edge information technology and science laboratories, manicured sports fields, school-owned eco-resorts for outdoor education, and international tours and community service programs. In our extensive visits over many years to government schools serving disadvantaged communities, none of these facilities have been in evidence.
We have seen students denied internet access because their parents could not pay levies; classes without viable computer access, without sufficient textbooks; and photocopying budgets insufficient to supply the resources needed for effective teaching. In addition, the appalling conditions of and in many government school buildings, notwithstanding the recent building program, have been well documented.
Those who believe that super-resourced schools should not lose a dollar have to accept that this implies that disadvantaged students in schools with third rate resources are getting what they deserve, that the priority of an additional gymnasium in one setting is greater than funding basic educational equipment and resources in another. Government schools are increasingly expected to raise funds from parents for even essential items, and many have no capacity to do so. Disadvantaged schools do not benefit from the collective weight of powerful and influential parents who can organize massive fundraising activities, in league with old-boy and old-girl networks. Investments made in infrastructure, programs and facilities compound over time, exacerbating the inequities with those who have so much less.
Wealthy schools select their students in highly strategic ways. Many schools in low-socioeconomic areas now have extremely high representations of students from non-English speaking backgrounds, traumatized refugees with interrupted schooling, and students with learning disabilities, physical impairments, behavioural disorders, numbers of dysfunctional and abusive families and generally deprived social backgrounds. In prestige schools, these students are excluded, or invited to leave.
The point is, that if you are born into a middle-class family, with well-educated parents, you have already won the educational lottery. The idea that you would then claim the same resources as the disadvantaged students mentioned above is not just socially divisive, but immoral. Super-resourced private schools have per-student income double that of government schools, along with a historical accumulation of luxurious grounds and facilities.
The sense of entitlement when you only experience the best carries with it the assumption that others do not deserve the same treatment or conditions. We argue that this sense of entitlement is in reality an accident of birth. The flipside of the argument for private schooling as the right of those who work hard to exercise choice, is that children in disadvantaged government schools with poor facilities are actually getting what they deserve.
- Equity in education is worth fighting for, OnlineOpinion.com, April 17, 2013.
本文仅代表作者本人观点,与本网立场无关。欢迎大家讨论学术问题,尊重他人,禁止人身攻击和发布一切违反国家现行法律法规的内容。
About the author:
Zhang Xin is Trainer at chinadaily.com.cn. He has been with China Daily since 1988, when he graduated from Beijing Foreign Studies University. Write him at: zhangxin@chinadaily.com.cn, or raise a question for potential use in a future column.
相关阅读:
(作者张欣 中国日报网英语点津 编辑:Julie)
中国日报网英语点津版权说明:凡注明来源为"中国日报网英语点津:XXX(署名)"的原创作品,除与中国日报网签署英语点津内容授权协议的网站外,其他任何网站或单位未经允许不得非法盗链、转载和使用,违者必究。如需使用,请与010-84883561联系;凡本网注明"来源:XXX(非英语点津)"的作品,均转载自其它媒体,目的在于传播更多信息,其他媒体如需转载,请与稿件来源方联系,如产生任何问题与本网无关;本网所发布的歌曲、电影片段,版权归原作者所有,仅供学习与研究,如果侵权,请提供版权证明,以便尽快删除。