Buyers lured by local goods
中国日报网 2013-05-06 10:38
分享到微信 Chinese customers are no longer swayed by the lure of foreign brands and would instead prefer to buy more brands that are made in China, a survey said.
According to the 2013 China customers' loyalty study conducted by marketing research firm Epsilon, six out of the 10 Chinese respondents endorsed foreign brands. However, there is a growing preference to buy products that are made in China. Local-brand supporters have grown to 43 percent from 31percent in 2011, the report said.
Such trends are already visible in the Chinese fashion industry. In March, China's first lady Peng Liyuan sparked off a craze for Chinese brands after dressing up in Chinese-made apparel for diplomatic visits.
Her elegant dressing code was dubbed by netizens as "Liyuan style". Analysts argued that Peng's support for domestic labels had stirred interest in local products and also helped attach a new, sophisticated image to Chinese-made clothes.
"Since local brands started to improve quality, establish appeal and step up their sophistication, they have garnered a bigger share from Chinese shoppers," said Viven Deng, client services director of Epsilon China.
Chinese brands have started to win hearts not only from buyers pursuing extensive product features, but also from picky local consumers who previously stuck to foreign labels, she added.
Qi Lulu, a Beijing college student, who used to be a customer of leading international clothing brands such as Burberry and Polo Ralph Lauren, said she now focuses more on local brands.
"I buy dresses online, and I have found some domestic brands that have exquisite taste," the22-year-old woman said. Recently, Qi fell in love with a Beijing brand called Liebo, which featured traditional Chinese flavors and colorful patterns.
Self-branded products from other industries, such as cars and consumer electronics, are also growing in popularity. More Chinese people said they would support Chinese-made cars, especially after the Diaoyu Island dispute between China and Japan. Currently, Japan is still the major car vendor in the Chinese car market.
With a more than 1.1 billion mobile population in hand, China has grown into the world's biggest smartphone market. The country manufactured the highest number of smart devices, 224 million units, across the world last year.
Four out of the top five smartphone vendors in the Chinese market are domestic brands, with the South Korea-based Samsung Electronics Co. the only international player on the list.
Huawei Technologies Co and ZTE Corp even successfully ranked as the world's third and fifth smartphone manufacturer in the fourth quarter last year, according to research firm IDC Corp.
"Previously, Chinese consumers blindly worshiped foreign brands because they were not confident of their own products," Deng with Epsilon pointed out. But since they have gradually widened their knowledge, Chinese buyers have become more mature in their purchases, she said.
"When a Chinese brand absorbs some advanced technologies and forms world-class vision, it will be able to create products that are more suitable for the Chinese market," Deng said. "That is why we say that a local label, based on its deep roots in Chinese culture, can easily touch your heart strings."
The convergence between foreign and Chinese brands will execute a bigger influence as well. "It will be very hard to tell if a brand belongs to China or a foreign country in the future," said Regina Leung, vice-president of the marketing division at Epsilon International.
"Chinese brands, such as Haier and Lining, have expanded overseas and acted as real international players," Leung said.
The widely reported economic slowdown has not dented Chinese consumers' confidence in the future or their enthusiasm for domestic and overseas brands.
The Epsilon survey finds that 75 percent of the respondents in China are optimistic that their individual or family economic prospects will improve significantly over the next 10 years, 11percentage points higher than the 2011 survey.
"When a car shifts from 100 miles an hour to 69 miles per hour, it's still going pretty fast. The Chinese economy is growing at 7.5 percent and this is still an enormous growth opportunity, especially in terms of under-served customers," Scott Price, chief executive officer of Wal-Mart Asia, said.
Questions:
1. What is the name of the company that conducted the customer loyalty study?
2. Which Beijing clothing brand features Chinese flavors and colorful patterns?
3. Of the top 5 smartphone companies in China, which one is the only international company among them?
Answers:
1. Epsilon.
2. Leibo.
3. Samsung Electronics.
(中国日报网英语点津 Helen 编辑)
About the broadcaster: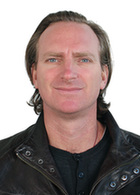 Lance Crayon is a videographer and editor with China Daily. Since living in Beijing he has worked for China Radio International (CRI) and Global Times. Before moving to China he worked in the film industry in Los Angeles as a talent agent and producer. He has a B.A. in English from the University of Texas at Arlington.
中国日报网英语点津版权说明:凡注明来源为"中国日报网英语点津:XXX(署名)"的原创作品,除与中国日报网签署英语点津内容授权协议的网站外,其他任何网站或单位未经允许不得非法盗链、转载和使用,违者必究。如需使用,请与010-84883561联系;凡本网注明"来源:XXX(非英语点津)"的作品,均转载自其它媒体,目的在于传播更多信息,其他媒体如需转载,请与稿件来源方联系,如产生任何问题与本网无关;本网所发布的歌曲、电影片段,版权归原作者所有,仅供学习与研究,如果侵权,请提供版权证明,以便尽快删除。