Final hurrah?
中国日报网 2013-09-06 11:12
分享到微信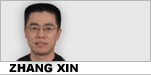 Reader question:
Please explain "final hurrah" in this story (Darius Rucker planning final Hootie & The Blowfish tour, Hollywood.com, July 24, 2013):
Rocker-turned-country star Darius Rucker is hoping to reunite Hootie & The Blowfish for one last album and tour. The singer/songwriter, who has six U.S. number one country hits to his name, tells Rolling Stone magazine he's planning a final hurrah with his former bandmates after announcing a hiatus several years ago.
My comments:
Rucker is coming back. He's doing a last concert before calling it quits, this time, perhaps, for ever. And, so, go to his concert and cheer for him for the last time.
That's the message, basically.
Hurrah is the sound of cheers some European people make. Dictionary.com says "Hurrah" is "probably from German hurra". At any rate, people in Europe shout "Hurrah" as a cheer.
Final hurrah?
That's cheering for the final (last) time, literally.
Final hurrah is a variation of "last hurrah", a phrase which was popularized by American writer Edwin O'Connor, who wrote a book titled The Last Hurrah in 1956. That book is about a politician launching a last campaign running for mayor.
In short, last hurrah, or final hurrah (which is the slightly less popular) represents a person's last great performance or activity. Think of star singers and sportsmen. Their last hurrah will be their final performance, before the singers call it a career and the sportsmen hang up their boots (soccer), rackets (tennis) and sneakers (basketball).
In other words, it's their swansong.
Here are media examples of final, or last hurrah:
1. An uncharacteristically reflective George W. Bush just wrapped up the final press conference of his presidency.
It was not likely to be the last time the nation hears from Mr. Bush before he leaves office: As CBS News' Peter Maer reports, Press Secretary Dana Perino said that a presidential farewell address is "customary and likely."
But today's press conference had the feel of a final hurrah for Mr. Bush, who was perhaps more reflective this morning than he has been at any point in his presidency.
The president had kind words for the press corps, despite the fact that "[s]ometimes I didn't like the stories that you wrote or reported on."
After joking that some members of the media had "misunderestimated" him, the president said, "but always the relationship, I have felt, has been professional, and I appreciate it."
- Bush Reflects In Final News Conference, CBSNews.com, January 12, 2009.
2. Compilers used their two puzzles to slam News International chief executive Rebekah Brooks and lamented the actions of previous employees who created the phone-hacking scandal which brought down the 168-year-old title.
Cryptic clues included "Woman stares wildly at calamity", which led to the solution "disaster" and "Stellar student follows a star incorrectly".
Brooks has been a favourite of News International owner Rupert Murdoch since she joined the paper as a 20-year-old secretary.
Clues in the quick crossword included "Brook", "Lamented", "Prestige", "Stink", "Catastrophe" and "Criminal enterprise" while answers included "Tart" and "Stench".
In a more rueful vein, the cryptic clue "Repel odd change that's regretted" gave "Deplored" while 18 across, "String of recordings" appeared to recognise the paper's guilt over the hacking of public figures' voicemail messages.
On a defiant note, 8 across read "We're off to get a jug", echoing editor Colin Myler's statement on completion of Sunday's final edition that all the staff were going to the pub for a last hurrah.
Murdoch announced on Thursday that he was closing the title in an attempt to build a firewall between the crisis and the rest of his media empire.
- Cross words for axed tabloid's bosses, AFP, July 11, 2011.
3. You didn't really think that O.J. Simpson planned to take his secrets to the grave with him, did you? Nah, this guy has spent decades in the spotlight one way or another and it seems that he is saving the best bit for last. Rumor has it that O.J. Has made a jailhouse confession to pals that of course he killed Nicole Brown Simpson and Ron Goldman in a fit of rage. According to National Enquirer the fallen football star fully intends to release a full confession upon his death.
O.J.'s death may come sooner rather than later because he has completely stopped taking care of himself behind bars. After a recent play to get a new trial failed O.J. Made peace with the notion that he will die in jail and as far as he's concerned his life is already over. He currently is suffering from a severe case of diabetes that is putting him at risk for collapse or a fatal heart attack. His blood pressure is also sky high and O.J. Could care less.
Instead he would rather see his life come to a screeching halt rather than live for several more years in a prison hell hole. He also wants that confession to be opened upon his death as a final hurrah of sorts. According to O.J., everyone already knows that he killed Nicole and her boyfriend at the time, Ron Goldman, so after he is gone he'll be more than happy to provide the details.
- O.J. Simpson is a Dead Man Walking and Confesses to Killing Nicole Brown and Ron Goldman – Report, CelebDirtyLaundry.com, July 24, 2013.
Related stories:
本文仅代表作者本人观点,与本网立场无关。欢迎大家讨论学术问题,尊重他人,禁止人身攻击和发布一切违反国家现行法律法规的内容。
About the author:
Zhang Xin(张欣) has been with China Daily since 1988, when he graduated from Beijing Foreign Studies University. Write him at: zhangxin@chinadaily.com.cn, or raise a question for potential use in a future column.
中国日报网英语点津版权说明:凡注明来源为"中国日报网英语点津:XXX(署名)"的原创作品,除与中国日报网签署英语点津内容授权协议的网站外,其他任何网站或单位未经允许不得非法盗链、转载和使用,违者必究。如需使用,请与010-84883561联系;凡本网注明"来源:XXX(非英语点津)"的作品,均转载自其它媒体,目的在于传播更多信息,其他媒体如需转载,请与稿件来源方联系,如产生任何问题与本网无关;本网所发布的歌曲、电影片段,版权归原作者所有,仅供学习与研究,如果侵权,请提供版权证明,以便尽快删除。