Turn the tables?
中国日报网 2014-03-28 11:52
分享到微信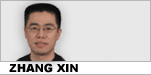 Reader question:
Please explain "turn the tables" in this sentence:
A slowdown in home sales and prices is helping buyers begin to turn the tables on sellers.
My comments:
In other words the housing market is beginning to turn from what is called a seller's market into one for buyers.
A seller's market is where there are few houses to sell and yet a lot of people willing to fork out the money to buy. In this case, the seller holds all the trump cards, so to speak, and is likely to sell properties at prices higher than usual. In the seller's market, demand outstrips supply and therefore the supplier (seller) holds the advantage.
In a buyer's market, the reverse is true. Here, there are more sellers than there are people to buy, which situation puts the buyer at an advantage. He/she can look around more, taking their time in making a decision. In the buyer's market, buyers are likely to get a bargain, i.e. a deal at a lower price than usual.
The phrase to learn here, of course, is buyers turning the tables on sellers.
To turn the tables, plural, is for everything to change. This expression originates in the game of backgammon, known as 'tables' games. This explanation from Phrase.org:
The phrase 'turn the tables' derives from these games and from the practice of reversing the board so that players play from their opponent's previous position.
The first known example of the figurative use of the phrase in print is in Robert Sanderson's XII sermons, 1634:
"Whosoever thou art that dost another wrong, do but turn the tables: imagine thy neighbour were now playing thy game, and thou his."
See? For the tables to turn is, originally, to reverse the positions of adversaries. "The phrase is often used when the weaker position subsequently becomes dominant," Phrase.org adds, helpfully.
I recall Tracy Chapman using this term in "Talkin' about a Revolution", a song I listened to a lot in the early 90s. She sang about rural folks talking about folks "standing in the welfare lines" or "wasting time in the unemployment lines" or "sitting around waiting for a promotion"… And, finally, "poor people gonna rise up, and get their share; poor people gonna rise up, and get what's theirs… as finally the tables are starting to turn."
Alright, here are media examples of people turning the tables on others:
1. There's a particular urgency to the quest to find a drug effective against the brain tumors called glioblastomas. Because they're a form of cancer that spreads quickly through the brain, surgery and radiation usually can't get at all the cancerous cells. "We need more creative ways of fighting this disease," says Gregory Riggins, a cancer researcher in the neurosurgery department of Johns Hopkins. Riggins is unleashing more than his share of creativity in the battle, helping to come up with an unexpected and promising strategy for a drug that could wipe out glioblastoma cells while leaving normal brain cells unscathed.
The first important clues to the strategy came when Riggins and others collaborated about five years ago with renowned Johns Hopkins researcher Bert Vogelstein to try to identify which genes in a cell could be linked to glioblastomas. They discovered that mutations in a gene called IDH1 seemed to play a role in the tumor's formation. But what did the gene do?
A crucial insight came from another Riggins collaborator, cancer researcher Chi Dang. Dang suspected that IDH1 was producing an enzyme that was using up one of the key molecules needed for a cell's metabolism, forcing the glioblastoma cell to rely on a different enzyme to get the energy it needed. Riggins and his collaborators saw that as a vulnerability they might be able to exploit. "Cancer cells usually alter themselves to gain an advantage over other cells," he explains. "Now we saw we might have a chance to turn the tables on them."
- Turning the Tables on Brain Tumors, HopkinsMedicine.org, November 1, 2011.
2. For the past several months, BlackBerry loyalists have insisted that the new operating system, BB10, would soar at retail. They supported the investor community, which helped raise BlackBerry's share price by more than 99% over the last six months.
In a poll on Yahoo Finance, 76% of respondents said that they were not interested in BB10. It was also revealed that Microsoft's Windows Phone platform overtook BlackBerry last fall.
When analysts gave their grim predictions for how well BB10 was performing, traders began to think twice about their investment. Other analysts simply stated that the BB10 would struggle to appeal to a wide audience.
Now it seems that the tables are beginning to turn in BlackBerry's favor. After speaking to several "trusted sources," BGR has reported that iPhone and Android users make up half of all BB10 sales in Canada. And according to BGR, they also make up one-third of all BB10 sales in the United Kingdom.
Thus it would appear that BB10 has successfully acquired customers that formerly belonged to the likes of Apple, Google, Samsung and other corporations.
Considering how big BlackBerry used to be, however, it is possible these are merely old customers that jumped ship -- but have now decided to return.
Either way, this is still a fairly significant accomplishment for the company. Many feared it would be unable to survive the highly competitive smartphone market. These sales, while not yet confirmed, indicate that BlackBerry still has hope -- in some nations, at least.
- Did BlackBerry secretly beat estimates? MSN.com, March 1, 2013.
3. Victoria Azarenka won a showdown between the world's two top ranked players beating number one Serena Williams in a three set thriller 2-6 6-2 7-6 in the final of the Western and Southern Open on Sunday….
It was only the second time in 10 finals this season that Williams had failed to walk away with the trophy and with a victory on Sunday would have moved up a notch on the career wins list into a tie for seventh place with Britain's Virginia Wade and compatriot Lindsay Davenport.
But the day belonged to Azarenka, who bagged her third title of the year and 17th of her career.
A marquee final featuring the world's number one and two ranked players initially failed to deliver the high-quality spectacle expected from the two women who have captured five of the last seven grand slams.
Azarenka, who struggled with her serve against Jelena Jankovic in the semi-finals holding just three-times, opened the match with two double faults to hand Williams the early break.
Williams would continue her assault on Azarenka with another break at 4-1 that left the Belarusian waving her racket in anger.
But in the second set it was Azarenka who had Williams talking to herself as she turned the tables on the muscular American breaking her three times to level the match.
- Azarenka beats Williams for Cincinnati title, Reuters, August 19, 2013.
本文仅代表作者本人观点,与本网立场无关。欢迎大家讨论学术问题,尊重他人,禁止人身攻击和发布一切违反国家现行法律法规的内容。
About the author:
Zhang Xin is Trainer at chinadaily.com.cn. He has been with China Daily since 1988, when he graduated from Beijing Foreign Studies University. Write him at: zhangxin@chinadaily.com.cn, or raise a question for potential use in a future column.
相关阅读:
(作者张欣 中国日报网英语点津 编辑:陈丹妮)
中国日报网英语点津版权说明:凡注明来源为"中国日报网英语点津:XXX(署名)"的原创作品,除与中国日报网签署英语点津内容授权协议的网站外,其他任何网站或单位未经允许不得非法盗链、转载和使用,违者必究。如需使用,请与010-84883561联系;凡本网注明"来源:XXX(非英语点津)"的作品,均转载自其它媒体,目的在于传播更多信息,其他媒体如需转载,请与稿件来源方联系,如产生任何问题与本网无关;本网所发布的歌曲、电影片段,版权归原作者所有,仅供学习与研究,如果侵权,请提供版权证明,以便尽快删除。