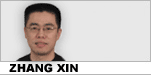 Reader question:
Please explain this sentence: "They supported him tooth and nail in the last election." Tooth and nail? How to translate that into Chinese?
My comments:
Whatever you do, don't translate them literally.
Here, you see, "tooth and nail" is a metaphor and is not meant to be taken word for word. You may just say that they supported him whole heartedly, going great lengths and giving their all.
In other words, they did all they could in support of him.
Still, it's rare to for someone to say they support somebody tooth and nail. Usually, people fight against others tooth and nail.
Teeth and nails, you see, are what animals use when they get into fights. Dogs, lions, hyenas, etc. Humans no longer fight with bare teeth and nails. That's crude. Humans are better than that. Humans fight each other instead with knives, pistols, cannons and, at least on two occasions, nuclear weapons.
So there.
When weaponry of any kind is absent, however, humans are not above fighting with bare teeth, feet, knuckles and nails. Not at all. I mean, humans are no better than animals in the fighting department when push comes to shove – when, that is, humans lose their cool and let their animal spirits assume control.
When people fight each other tooth and nail, in other words, they're pretty desperate. Not pretty, but very desperate.
In Wuthering Heights, by Emily Bronte, the young Catherine was desperate on more than one occasion to make use of her teeth and nails. Here are, for example, a few passages:
'I am not afraid of you!' exclaimed Catherine, who could not hear the latter part of his speech. She stepped close up; her black eyes flashing with passion and resolution. 'Give me that key: I will have it!' she said. 'I wouldn't eat or drink here, if I were starving.'
Heathcliff had the key in his hand that remained on the table. He looked up, seized with a sort of surprise at her boldness; or, possibly, reminded, by her voice and glance, of the person from whom she inherited it. She snatched at the instrument, and half succeeded in getting it out of his loosened fingers: but her action recalled him to the present; he recovered it speedily.
'Now, Catherine Linton,' he said, 'stand off, or I shall knock you down; and, that will make Mrs. Dean mad.'
Regardless of this warning, she captured his closed hand and its contents again. 'We will go!' she repeated, exerting her utmost efforts to cause the iron muscles to relax; and finding that her nails made no impression, she applied her teeth pretty sharply. Heathcliff glanced at me a glance that kept me from interfering a moment. Catherine was too intent on his fingers to notice his face. He opened them suddenly, and resigned the object of dispute; but, ere she had well secured it, he seized her with the liberated hand, and, pulling her on his knee, administered with the other a shower of terrific slaps on both sides of the head, each sufficient to have fulfilled his threat, had she been able to fall.
On second thought, now that I think about it again, I'm not so sure that when they say "they supported him tooth and nail in the last election", they just mean it metaphorically. Perhaps there were physical fights with supporters of other candidates after all. When people involve themselves in politics, you see, they may get quite crazy indeed. And many will certainly do anything to win an election, by every fair means and foul.
Anyways, here are media examples of people who fight battles tooth and nail (both words are singular, mind you):
1. President-elect Obama has pulled off a feat of daring and difficult diplomacy - clearing the way to invite ex-rival Hillary Clinton into his cabinet as secretary of state, Democratic sources said Thursday night.
Obama is planning to formally announce his nomination of the New York senator and former First Lady after Thanksgiving, the sources said.
That news came amid word that aides to both sides had resolved complex issues on how to keep former President Bill Clinton's business and charitable activities from posing a conflict.
"Financial disclosure issues have been worked out," a source said. "Things are on track."
Obama's overture to Clinton, who fought him tooth and nail in a marathon Democratic primary contest and then campaigned hard for his election, won bipartisan praise when the first word of it leaked a week ago.
- Barack Obama appears all set to name Hillary Clinton Secretary of State, USNews.com, November 21, 2008.
2. On the weekend of the party's autumn conference in Glasgow, a poll commissioned by the party found that just one in 10 people said they would definitely vote for the Lib Dems at the next election.
The Liberal Democrats will this weekend attempt to boost their ratings at the conference by "lifting the veil" on their conflicts with the Conservatives in the Coalition.
Ministers will speak publicly about their behind-the-scenes clashes with the Tories over issues such as a mansion tax, Trident, immigration bonds and Europe. "We're going to fight them tooth and nail at the next election," a party source said.
At the last election, the Liberal Democrats won 23 per cent of the vote. Their polling suggests that 10 per cent of people will vote for them, while the party is targeting a further 15 per cent of voters who are wavering Tory or Labour voters.
- Lib Dems vow to fight Tories "tooth and nail", Telegraph.co.uk, September 14, 2013.
3. At first glance, Shukla Das could be just another shankha-sindoor seller at a makeshift stall, 50 metres from the Kalighat temple. Her face is impassive, so you wouldn't know that for her, Monday was a day of major victory.
But the 22-year-old claims that frequent visits to the Alipore Court have taught her it is "not right to celebrate any victory".
Thus, a day after a court handed life sentence to four of her brother's murderers, she appeared cautious. The murder took place in front of her eyes seven years ago, but she knows the law will take its own course. "I know they will lodge an appeal at the high court and then, they might go all the way to Supreme Court. The battle has just begun," she says, matter-of-factly.
Shukla's brother, Bapi, paid the ultimate price for daring to raise a voice and public awareness against illegal activities in the area by some local goons.
It was seven years ago, on the night of November 28, 2007, that she saw Ravi Das, Krishno Das, Ranjan Sharma and Devendra Sahu enter her home, drag her beloved brother "Lalu" Bapi Das (22) to the Adi Ganga and shoot him dead by firing on his chest. Apart from Shukla, her elder sister Mamoni Das and maternal uncle, Buddu Das were barely 10-20 metres from the spot.
Since then, Shukla and the others have visited the court every day, hoping to secure justice. Shukla had led the battle from the front. "We have been to court around 70-80 times. We even attended court when my family did not need to testify. In between, we have received threats. We have lodged complaints four times at the Kalighat police station against the relatives of the accused, who live in Chetla. The court and the police have entered our lives, it seems forever. Yet today, when I know they have been convicted, I can barely manage to sit beside my brother's photo," she says.
Buddu, who runs a small shop selling imitation jewellery, says the biggest challenge was to secure a livelihood for the family. "Bapi was 14 when he became a guide at the temple after his father, a sevayat there - passed away suddenly. He knew he had to look after his family. Look at the family's fate. Now, Shukla is the only earning member, though I contribute in whatever way I can. It was her shop's earnings that helped her eldest sister Radha to get married in Murshidabad. Mamoni, her other sister, had been a pillar of strength," Buddu says.
The family members say they want to thank local residents and the police for their support. "Bapi is still a local hero. I had tears in my eyes when I saw the entire mohalla line up at the Alipore court to attend the sentencing," says Bisakha Das, Bapi's mother.
Abu Bakkar Dhali (who was the public prosecutor in this case) says the convicted men were involved in illegal activities in the area, such as selling ganja and misbehaving with women. Bapi started raising public support for police action against them. Infuriated, they decided to murder him.
"It seems just like yesterday. I fell on their knees, begged them to spare my child. They dragged him and then killed him. I stood at a distance even as my brother rushed forward. Now that justice has prevailed, I will spare none. If they go to a bigger court, we will oppose them tooth and nail," Bisakha says.
- Battle won, family to keep fight alive, IndiaTimes.com, March 5, 2014.
本文仅代表作者本人观点,与本网立场无关。欢迎大家讨论学术问题,尊重他人,禁止人身攻击和发布一切违反国家现行法律法规的内容。
About the author:
Zhang Xin is Trainer at chinadaily.com.cn. He has been with China Daily since 1988, when he graduated from Beijing Foreign Studies University. Write him at: zhangxin@chinadaily.com.cn, or raise a question for potential use in a future column.
相关阅读:
(作者张欣 中国日报网英语点津 编辑:陈丹妮)