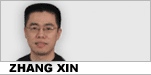 Reader question:
Please explain "left out to dry" in this sentence: "On Sunday night, the goal keeper was left out to dry, allowing three goals in the first half..."
My comments:
The goal keeper didn't do a good job in Sunday night's game, allowing three goals in the first half. You shouldn't fault him alone, though. His defenders didn't do a good job either, often leaving their goal keeper exposed to direct attack from opponents.
"Left out to dry" is a variation from "hung out to dry", an American idiom. Picture a piece of clothing on the clothesline in the courtyard and you'll know what it means to be hung out to dry. By hanging pieces of clothing out to dry, you leave them out in the open air, so that the scorching sun and light breeze will make sure the dripping wet clothes dry up soon.
If a person is left out to dry, it means the same thing, or something similar, I mean. In the same way the clothes on the clothesline are exposed to the weather, the person is exposed to the elements, so to speak.
In other words, the person who's hung out to dry is unprotected and alone. Like the goal keeper in the example above, a person goes out with a group of friends. Then something goes wrong and his friends disappear, leaving himself out there fending for himself. He's left alone, isolated and helpless. He will get the blame for everything.
He will be the scapegoat.
That's exaggerating things a little bit, perhaps, but you get an idea of someone who feels they're left out to dry.
Here are media examples of this very popular idiom:
1. The woman at the centre of the Football Association's sex scandal has launched a blistering attack on her former employers and advised Sven-Goran Eriksson to quit his job.
Faria Alam has claimed that the "knives are out" for Eriksson and that they tried to sacrifice the England manager to save Mark Palios, its then chief executive.
Palios resigned in the scandal that errupted after it emerged that Miss Alam had had affairs with both men.
Miss Alam has said that she was "shocked and disgusted" by former FA communications director Colin Gibson's proposal that if the News of the World left Palios out of it, she would have to tell them all about Eriksson.
Gibson has also resigned in the fall-out from the scandal, while Eriksson has survived. The FA board ruled on Thursday that he has no case to answer.
Miss Alam, 38, said: "I flatly refused to lie for them and now their disgraceful plot has been exposed. Sven has done nothing wrong but the FA was willing to sacrifice him to get Palios off the hook.
"Like me he was hung out to dry by the FA."
- Faria breaks silence on Sven affair, Telegraph.co.uk, August 6, 2004.
2. Shellie Zimmerman, who pleaded guilty to perjury Wednesday for lying about the couple's finances during her husband's bond hearing, refused to comment on whether she was pressured to do so.
But she said a part of her feels "slightly" like she was hung out to dry when he did not stand up for her when she lied to a judge about how much money they had received in donations from outsiders and that the entire ordeal has hurt their relationship.
Shellie Zimmerman declined to say whether she and her husband remain together, but did say she felt "very much alone" without him in the courtroom to support her when she pleaded guilty Wednesday.
- George Zimmerman's Wife 'Very Much Alone' When He Didn't Go to Court With Her, ABCNews.go.com, August 29, 2013.
3. Silence permeated the Lakers' locker room so much that a team official noted he hadn't seen such an atmosphere since the Lakers lost a four-game sweep here in the 2011 Western Conference semifinals.
The Lakers' 110-97 loss Tuesday to the Dallas Mavericks at American Airlines Center doesn't officially end their season. But the Lakers (14-20) lost their eighth game in the last nine contests for reasons that sound painfully familiar.
They provided little defense. Their offense peaked and dipped. And the Lakers still have too many injuries to count.
"It was like somebody died," Lakers forward Nick Young said of the locker room vibe. "It's a funeral. We have to get some swag going and happy again. Then we'll see a rainbow."
Young usually remains cheerful, but he hardly smiled when he said those words. Young had played through a sore back stemming from Nuggets guard Nate Robinson fouling him hard in the second quarter of the Lakers' loss Sunday against Denver. With his planned treatment on his back, hips, calves and thighs, will Young suit up when the Lakers play tonight in Houston (22-13)?
"I'm not going to say I'm out or in, but we have only eight or nine players," said Young, who refused to blame his back ailments for posting only two points on 1-of-7 shooting. "I'm not going to leave them out to dry."
- Lakers fall again, this time in Dallas, DailyNews.com, January 7, 2014.
本文仅代表作者本人观点,与本网立场无关。欢迎大家讨论学术问题,尊重他人,禁止人身攻击和发布一切违反国家现行法律法规的内容。
About the author:
Zhang Xin is Trainer at chinadaily.com.cn. He has been with China Daily since 1988, when he graduated from Beijing Foreign Studies University. Write him at: zhangxin@chinadaily.com.cn, or raise a question for potential use in a future column.
相关阅读:
(作者张欣 中国日报网英语点津 编辑:陈丹妮)