Bad karma?
中国日报网 2014-04-11 11:17
分享到微信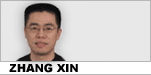 Reader question:
Please explain "bad karma" in the following passage:
Wenger's comments about tonight's young Norwegian referee, who he says is not accustomed to dirty tricks in the top leagues, smacks of desperation….
But to say that before a game is bad karma.
And bad manners.
My comments:
Certainly bad manners, that is, impolite.
Wenger, Arsene Wenger, that is, the Arsenal football club manager of the English Premier League. He called out the referee just prior a match, never mind which. Given the context, however, we may more or less accurately infer that he did so to gain an unfair advantage – by manipulating the referee. He tried to suggest that the opponents his team is to play against are all cunning pros who will resort to cheating in order to win the game and that the Norwegian referee, being young, may be too inexperienced to see through all their tricks.
What Wenger says may well be the case, pros being pros but, as the writer points out here, saying so just before a match is bad karma.
In other words, it's inauspicious. Plainly put, criticizing a referee before a match may produce the opposite effect. The man may read the paper, see the unflattering comment and feel offended. Hence, in consequence, he may go into the match holding a personal grudge against Arsenal instead.
This is pure conjecture, of course. There is always a chance that professional referees in European football are all above holding personal grudges such as that. They won't, hopefully, misjudge a match in order to settle a personal score at the expense of fair play and other lofty professional ethics.
Still, the fear on the writer's part is real.
Anyways, that's what "bad karma" signifies here.
Karma is a Buddhism concept which especially means that all one's actions have their inevitable consequences. In other words, one reaps what one sows. In the literally sense, if you sow the seeds of sesame, you'll reap sesame; if you sow the seeds of watermelon, you'll reap watermelon.
Weather permitting, etc and so forth, of course, but generally speaking, that is true.
Metaphorically speaking, karma simply means that good deeds bring good while bad begets bad.
Sometimes, the effects or consequences of an action may be immediate and obvious, sometimes not. For example, if you try to pick the pocket of someone in the shopping mall and he finds out before you can get away, you may get slapped in the face. That's your karma right there and it serves you right, even though there is always the chance, or hope, that the owner of the wallet you are trying to steal may be so generous in heart that he will let you go scot free - sparing you the slap in the face.
Sometimes, the consequences may be long coming. Take traditional family feuds for instance, as Mark Twain explains (in the voice of a boy in Adventures of Huckleberry Finn):
A feud is this way: A man has a quarrel with another man and kills him; then that other man's brother kills him; then the other brothers, on both sides, goes for one another; then the cousins chip in – and by and by everybody's killed off….
The long and short of it is, family feuds used to last generations, by the end of which both families might have forgotten what the original trouble was. All they knew was that it started from something. And that something is what bred all the bad karma afterwards.
Got it?
Alright, here are media examples for us to see more of "karma" in action:
1. Actress Sharon Stone said in a statement Saturday that she "could not be more regretful" of her comments this month regarding the earthquake in China, in which she suggested that the quake was an act of "karma."
"Yes, I misspoke," said the statement released by Stone's publicist and entitled "In my own words by Sharon Stone."
"I could not be more regretful of that mistake. It was unintentional. I apologize. Those words were never meant to be hurtful to anyone," Stone said. "They were an accident of my distraction and a product of news sensationalism."
Stone said Saturday that she was issuing the statement to set the record straight about the comments she made to a reporter at the Cannes Film Festival.
The statement drew fire from citizens and government officials.
"There have been numerous reports about what I said in Cannes. I would like to set the record straight about what I feel in my heart and end all of the understandings," she said.
"They're not being nice to the Dalai Lama, who is a friend of mine," Stone said on camera at the time, discussing the Chinese. "And then all of this earthquake and all this happened and I thought, is that karma? When you're not nice, that bad things happen to you?"
Qin Gang, spokesman for China's Foreign Ministry, said Stone "should do more to promote understanding and friendship between nations."
French fashion house Christian Dior said it would drop Stone from its advertisements in China after her May 22 remarks.
- Stone reaps bad karma for quake comments, CNN.com, May 29, 2008.
2. Professional photographer Naomi Harris, 38, was delighted with her special offer of an unlimited yoga pass to attend a popular studio near her home in Manhattan in the summer of 2008.
"I decided I was going to get really into it, and for about six months I went four or five times a week and was feeling and looking really good." But one day, descending the stairs from her fifth storey apartment, her knee buckled. "It was like a little 'pop' and didn't feel good."
She continued going to yoga for a few days, but the knee got worse until it would collapse without warning. A scan revealed a bad tear in the meniscal cartilage, the knee joint's shock absorbers, requiring surgery.
"The surgeon asked me what I'd been doing and I said I was really healthy and active, doing yoga up to five times a week and he said, 'That's it!'."
He said he saw lots of yoga injuries and hers probably stemmed from "pigeon pose", where the knee is folded inwards at an angle under the body. After keyhole surgery, Harris was on crutches and bumped into her favourite yoga instructor and one of the studio administrators.
"The instructor was, like, 'Oh my God, what happened?' I told her my surgeon said I was doing too much yoga and she just walked away."
The administrator then told her the studio owner said if you got injured doing yoga it was because you had "bad karma".
"I'm anti-yoga now," she says.
- 'Yoga can damage your body' article throws exponents off-balance, Guardian.co.uk, January 14, 2012.
3. Larry Brown thinks the New York Knicks have mistreated coach Mike Woodson. If they are going to replace him, he believes it should be with Phil Jackson.
The Knicks hired Jackson as team president, but Brown finds it '"troublesome" that Jackson won't be coaching.
"You're not going to make the Knicks better by living in L.A. and being there half the time and not talking to your coach," Brown said Monday in an interview with SiriusXM NBA Radio. "Let him coach. He was the best coach probably ever. Let him coach.
"If that's the way they want to do it, let him coach and give Woody a way to leave graciously. But he's out on the limb and that's not fair. For a guy that really turned that franchise around and made people proud of the way they played, I don't think he's been treated fairly and that really bothers me."
Brown also criticized general manager Steve Mills, who was brought back to the organization last summer when Glen Grunwald was surprisingly fired shortly before training camp.
"I don't know what he knows about the sport to be honest with you," Brown said. "I was with him. Isiah (Thomas) knows a lot. Isiah's a bright guy. I don't agree with the way he treats people but he was a bright guy. Steve Mills has no clue."
Brown, a Hall of Famer, is now the coach at SMU. He was fired in 2006 after one turbulent season as the Knicks' coach. Woodson, his former assistant in Detroit, led the Knicks to the playoffs the last two years but they are 33-45 and could be eliminated from contention this week.
Woodson led the Knicks to 54 victories last season and the franchise's first Atlantic Division title since 1994. The team picked up the option on his contract for next season back in September, but by December, Madison Square Garden chairman James Dolan was asking Jackson if he wanted to coach the team.
Jackson declined but the Knicks hired him last month to run the front office. He has said he and Woodson will have a discussion after the season, but Brown thinks the best replacement for Woodson would be Jackson himself.
"That's the way the Knicks get better and give Mike a chance to leave graciously," Brown said. "Because he did a lot for that team, and that's unfortunate, I don't think you treat people like that. And in the long run there is bad karma when you do that."
- Larry Brown criticizes Knicks in radio interview, AP, April 7, 2014.
本文仅代表作者本人观点,与本网立场无关。欢迎大家讨论学术问题,尊重他人,禁止人身攻击和发布一切违反国家现行法律法规的内容。
About the author:
Zhang Xin is Trainer at chinadaily.com.cn. He has been with China Daily since 1988, when he graduated from Beijing Foreign Studies University. Write him at: zhangxin@chinadaily.com.cn, or raise a question for potential use in a future column.
相关阅读:
Overcoming idioms as stumbling block
Taking their feet off the pedal?
(作者张欣 中国日报网英语点津 编辑:陈丹妮)
中国日报网英语点津版权说明:凡注明来源为"中国日报网英语点津:XXX(署名)"的原创作品,除与中国日报网签署英语点津内容授权协议的网站外,其他任何网站或单位未经允许不得非法盗链、转载和使用,违者必究。如需使用,请与010-84883561联系;凡本网注明"来源:XXX(非英语点津)"的作品,均转载自其它媒体,目的在于传播更多信息,其他媒体如需转载,请与稿件来源方联系,如产生任何问题与本网无关;本网所发布的歌曲、电影片段,版权归原作者所有,仅供学习与研究,如果侵权,请提供版权证明,以便尽快删除。