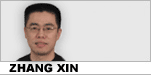 Reader question:
Please explain "foot off the pedal" in this sentence: "The players were accused of taking their feet off the pedal in training." What pedal?
My comments:
The pedal is a metaphor. No real pedals are being talked about here.
The pedal, of course, is what makes the bicycle go round and round. Many types of machinery have pedals but, for our purpose, let's take the bicycle for example.
You climb on a bicycle and start pedaling, each foot pushing the two pedals down one after another. The pedals move the chains which in turn move the wheel and the bicycle advances. The harder and faster you are able to push the pedals, the faster the bicycle moves forward.
The pedals of the bicycle, you see, is where the power is generated which moves the bicycle.
The real source of this power, though, is from the cycler, from his/her feet to be exact.
Now what happens if the cycler takes their feet off the pedal? The bicycle will lose momentum, sure. It'll slow down and, eventually, to a halt.
Back to our example. What do they mean when they accused the players of taking their feet off the pedal in training?
Yes, you guessed it. They mean to say the players have stopped training hard – not as hard as before. By taking their feet off the pedal, they stop giving the effort. They're easing, relaxing, slackening, cruising, coasting.
They are, in other words, merely going through the motions – the mental as well as physical sharpness and intensity are no longer there.
Perhaps the players have had some success of late and are now found to be resting on their laurels, so to speak. In fact, that may very well be the case as success breeds, among other things, complacency, and the players are being faulted for that.
The long and short of it is this, the players should better put their feet back on the pedal again, or any of their prior success will not be repeated. Talent, fame and reputation are all fine and large but none of these can replace effort, honest smoking effort.
At least this is true in sports, if not in other aspects of life.
In other aspects of life, this is true, too, I must say, only less obvious.
Alright, here are media examples of taking one's foot, or (both) feet, off the pedal:
1. Leading New Zealand Ironman triathlete Gina Ferguson has received news she didn't want to hear on return to her home to Christchurch after withdrawing from an event in Germany two weeks ago, the Oxford athlete has learned that she has a heart condition, one she has had since birth.
Ferguson underwent testing on return to her base in New Zealand after feeling ill during the race. The fainting spell that saw her withdraw has been put down to too much caffeine intake late in the bike, but further tests were carried out that delivered a shock to the current Bonita Ironman New Zealand champion.
"While I was there the Doctor decided to do some tests to just make sure there was nothing wrong. So I did the usual blood tests and then the doctor listened to my heart. He heard a murmur so I got sent to the heart clinic for some tests and unfortunately they discovered I have a bicuspid aortic valve, which means my aortic valve is divided into two sections rather than three."
Perhaps the biggest shock to Ferguson though is that she has had this condition her entire life.
"I want to make this clear. This has been with me since before I was born (the heart is formed in the first trimester of pregnancy) and is not something that has happened over time, or from me competing in Ironman races."
While tough to see the bright side after hearing this news, Ferguson has not been told to stop racing, but she will have to listen to her body and take her foot off the pedal at times.
"Of course this has come as a shock to me. But the doctor has told me I can train and compete as usual. My heart is fine (for now anyway) and it shouldn't hold me back. I will have to change the way I train and race though. If I am sick with a cold or flu I will not be able to train or race and I will have to be much more flexible with my race schedule."
- Ferguson Stunned by Heart News, Ironman.com, July 23, 2009.
2. James Harden scored a game-high 31 points and also dished out eight assists, as the Houston Rockets continued their home dominance over the Memphis Grizzlies with a 121-96 victory on Saturday.
Harden was one seven players in double-figures for the Rockets, who extended their home winning streak over the Grizzlies to 13 straight games.
"We just tried to bring the energy out from the first quarter on," said Harden.
Marcus Morris scored 16 points on 6-of-8 shooting -- including 3-of-4 from beyond the arc -- and Omer Asik tallied a double-double with 14 points and 12 rebounds to give Houston its fourth consecutive home victory.
Houston also got a great game out of Jeremy Lin, who totaled 15 points, 11 assists and six boards.
Memphis came into the contest winners of four in a row, but the league's top defense could not stymie the hot-shooting Rockets, who converted 53.7 percent of their field goals for the game.
"Up until the end of the third quarter I thought we still had a chance," said Memphis forward Rudy Gay. "But they didn't take their foot off the pedal."
- Rockets tame Grizzlies, Sports Network, December 23, 2012.
3. The victory was as comfortable as the 4-0 shoreline suggests. It could easily have been five or six. Again. Worst of all, there can be few people who didn't see it coming. Even the Spurs players appeared as if they were staring at the certainty of defeat when they walked out onto the pitch before the kickoff; their body language suggested that each and every one of them would have rather been somewhere other than Anfield.
...
Liverpool competed for every ball as if their lives depended on it. Spurs were second to almost every challenge and rarely gave any indication they intended to seriously threaten the opposition goal. If the game hadn't been as good as over after 120 seconds, it was by midway through the first half when Michael Dawson -- who came on as substitute for the injured Vertonghen -- gave the ball away to Luis Suarez. The Uruguayan isn't one to look a gift horse in the mouth.
Thereafter, the only real interest in the game was how many the home side would score before it got bored and took its foot off the pedal. Philippe Coutinho scored from a long-range effort, when nobody bothered to close down his run, and the theatre of the Spurs' absurd was completed when Jordan Henderson's cross from a free-kick managed to elude every Spurs defender and go straight into the net with goalkeeper Hugo Lloris stranded.
本文仅代表作者本人观点,与本网立场无关。欢迎大家讨论学术问题,尊重他人,禁止人身攻击和发布一切违反国家现行法律法规的内容。
About the author:
Zhang Xin is Trainer at chinadaily.com.cn. He has been with China Daily since 1988, when he graduated from Beijing Foreign Studies University. Write him at: zhangxin@chinadaily.com.cn, or raise a question for potential use in a future column.
相关阅读:
(作者张欣 中国日报网英语点津 编辑:陈丹妮)