Social safety net?
中国日报网 2014-04-15 14:42
分享到微信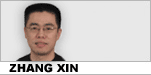 Reader question:
Please explain "social safety net" in the following:
How can China get consumers to spend? A better social safety net would be a good place to start.
My comments:
A good question to ask, socially speaking.
The message is: It's a good idea if China spends more on building a better safety net, i.e. health care and other forms of welfare, which benefits all, especially the poor. And this, in turn, may help consumers in general to spend more, knowing that they have a stronger safety net to fall back upon – if and when, that is, something goes wrong.
To understand the term social safety net, one has to first understand what a safety net is. A safety net is, for example, what I see here a little distance up the street, a huge nylon net, this one dark green in color, wrapping up the scaffoldings surrounding the first few floors of an office building. The office building's outer walls are being redecorated and the safety net helps to prevent tiles and bricks from falling onto the sidewalk, perhaps hurting passersby.
Hence, the safety net, as name suggests, is a net that makes things safe. The rope walker, for example, may find it very useful to have a safety net installed underneath him, at least when he practices walking on the rope five meters above the stage for the first few times, before he's very good at it.
Social safety net, then? That means a safety net that prevents one from total failure and doom in society at large. Put another way, it helps one survive socially when the going gets tough.
Unemployment subsidies, for example, are a part of the social safety net. If one loses a job, the unemployment subsidies paid for by the government allows one to eke out a living while looking for another job and trying to get back on their feet. Without them, the jobless may not be able to survive for long.
Health insurance is another example. It helps one pay the medical bills which may become enormously too large if the sick has to foot the bills all by themselves, especially in case of cancer or other chronic illnesses.
Pensions after retirement are another easy example. Without it, retired workers may not be able to live comfortably after a productive career.
Anyways, it's easy to see how important it is to have a good social safety net. And it is important if we, both the government and the people as consumers, spend more in developing this particular area.
Right now, this country's social safety net is not adequate, to say the least. Like a fish net, our social safety net has large holes in it. Take the retirement pension program, for example. Soon enough, they'll be asking you to postpone retirement because the pension fund simply doesn't have the money to pass around.
So therefore, the government will ask you to keep working – while the net knitters presumably keep working – instead of sleeping – on it.
Alright, here are media examples for us to see "social safety net" in use:
1. The boy was scared, angry, insecure. His dad was away in prison, and the son didn't know how to grapple with his loss.
"Everybody says my father is so bad, but I really love him," the boy said.
Sharon Content still recalls that conversation -- a reminder of her life's calling. She worked on Wall Street for five years before realizing that she needed something more meaningful.
"I just didn't feel satisfied," she said.
Content is the founder of the Brooklyn, New York-based Children of Promise organization, aimed at helping children cope with having a mother or father in prison. Her organization works with about 200 children between the ages of 6 and 16, all of whom have at least one parent in prison.
"I call them the silent victims of incarceration," Content said. "They're not the victim who the crime was committed against, but they are feeling the ramifications of their parents doing time."
More than 2.7 million children in America have a parent in prison, according to a 2010 study (PDF) by The Pew Charitable Trusts. For the vast majority, there are few outlets for the kids. Children are left to be reared by grandmothers, aunts, moms -- themselves often already struggling below the poverty line. Sometimes, they fall into the hands of the state.
In some countries, children actually grow up behind bars with their parents because no one else can raise them and there isn't a social safety net large enough to take care of them all. Pushpa Basnet, one of this year's top 10 CNN Heroes, runs a home in Nepal where dozens of these children can live a more normal life, even in their parents' absence.
At her organization in Brooklyn, Content says separation from parents often leads to depression, anxiety and anger. In some cases, the kids witnessed the crimes their parents committed, so the group works with the children to remove the stigma they may feel.
- Kids Grow Up In Jail With Parents, Bubblews.com, November 26, 2012.
2. FORMER New Zealand prime minister Helen Clark has suggested Kiwis living in Australia should be entitled to all welfare benefits.
Ms Clark, who was in Brisbane for a business leaders forum on Monday, told reporters her government did not agree with a Howard government policy introduced in 2001.
The policy restricts resident New Zealanders access to certain social benefit payments and many, drawn to Australia by employment opportunities, find themselves without a social safety net when they lose their jobs.
Ms Clark said it puts NZ under a lot of pressure to pay for the welfare of Kiwis living in Australia.
"My government didn't think that was the right way to go," Ms Clark told reporters.
- Kiwi welfare restrictions concern Clark, News.com.au, March 25, 2013.
3. Remember "Tiger Mom," the Yale professor who brought us the most buzzy and controversial child-rearing philosophy since helicoptering and attachment parenting? Well, now the ire-raising author of "The Battle Hymn of the Tiger Mother," Amy Chua, who argued that strict, Chinese-style moms are best, is back — and likely to raise even more hackles this time around. Her latest book, "The Triple Package: How Three Unlikely Traits Explain the Rise and Fall of Cultural Groups in America," deems eight cultural groups here superior to others. And, though the book is not due out until February, Twitter criticisms are already flying, with many calling Chua "racist" and a self-promoter.
But the reality, notes the book, co-written by Chua's husband and fellow Yale professor Jed Rubenfeld, is that "uncomfortable as it may be to talk about," some "religious, ethnic, and national-origin groups are starkly more successful than others." Those groups, according to the authors, are Mormons, Cuban exiles, Nigerian Americans, Indian Americans, Chinese Americans, American Jews, Iranian Americans and Lebanese Americans. And the reasons they excel, the book declares, is because of a basic "triple package" formula: a superiority complex, insecurity, and impulse control.
A Publishers Weekly review calls the book a "comprehensive, lucid psychological study," which balances its findings with the downsides of the "triple package." And the authors address cultural stereotyping early on in the book, explaining, "Throughout this book, we will never make a statement about any group's economic performance or predominant cultural attitudes unless it is backed up by solid evidence, whether empirical, historical, or sociological. But when there are differences between groups, we will come out and say so." They add, "Group generalizations turn into invidious stereotypes when they're false, hateful, or assumed to be true of every group member. No group and no culture is monolithic."
But that hasn't quieted a slew of critics. Peter Kiang, director of the Asian American Studies Program at University of Massachusetts Boston, tells Yahoo Shine in an email, "I don't see any credible cultural superiority argument that can be made in this way…and assume that the authors' intentions are primarily meant to enhance marketing and publicity for their book." He adds, "The self-serving nature of the argument does seem to reveal the authors' own senses of superiority and insecurity, but not so much their impulse control."
...
Bloggers are also mad. "It's rife with American exceptionalism and model minority thinking — the notion that anyone can succeed in America if they just act right, and those who don't will get what they deserve," notes Race Files blogger Soya Jung about the book's subtitle and marketing. Jung says she hasn't read the book and doesn't intend to, explaining, "My main problem with this is that it ignores the history of race in America," particularly when it comes to that of black Americans.
Prachi Gupta of Salon calls the new book Chua's "personal rant about her cultural superiority." Kenton Ngo, meanwhile, blogs, "It's too simplistic to read Chua's thesis as a form of racism. In fact, it's more sinister than that. Chua, her husband, and many other members of the 1% genuinely believe they got to where they were because they were somehow inherently better people…The worst part about this sordid saga is that both of them are tenured law professors at Yale. If anything exposes the dark, seedy underbelly of the elite views of their own superiority, it's that the people teaching future white-shoe lawyers and M&A sharks genuinely believe that some ethnic groups are simply not cut out for life. No wonder our social safety net is under attack."
- Tiger Mom's New Book Stirs Up Culture Wars, Yahoo.com, January 6, 2014.
本文仅代表作者本人观点,与本网立场无关。欢迎大家讨论学术问题,尊重他人,禁止人身攻击和发布一切违反国家现行法律法规的内容。
About the author:
Zhang Xin is Trainer at chinadaily.com.cn. He has been with China Daily since 1988, when he graduated from Beijing Foreign Studies University. Write him at: zhangxin@chinadaily.com.cn, or raise a question for potential use in a future column.
相关阅读:
Overcoming idioms as stumbling block
Taking their feet off the pedal?
(作者张欣 中国日报网英语点津 编辑:陈丹妮)
中国日报网英语点津版权说明:凡注明来源为"中国日报网英语点津:XXX(署名)"的原创作品,除与中国日报网签署英语点津内容授权协议的网站外,其他任何网站或单位未经允许不得非法盗链、转载和使用,违者必究。如需使用,请与010-84883561联系;凡本网注明"来源:XXX(非英语点津)"的作品,均转载自其它媒体,目的在于传播更多信息,其他媒体如需转载,请与稿件来源方联系,如产生任何问题与本网无关;本网所发布的歌曲、电影片段,版权归原作者所有,仅供学习与研究,如果侵权,请提供版权证明,以便尽快删除。