Fly close to the wind?
中国日报网 2014-04-22 10:31
分享到微信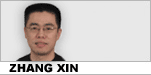 Reader question:
When a coach describes a defending player as someone "who is young and likes to fly close to the wind", what does he mean?
My comments:
It's another way of saying, indirectly, that the defender should avoid fouling opposing players too much.
The coach could be more specific, of course, but at any rate, our assessment won't be far off.
Flying close to the wind, you see, is a variation from the idiom "sailing too close to the wind", which, as you can see, is a maritime term.
In the olden days, ships going out to sea were much smaller in size than the mega cruise liners we see today, and much less well built. Therefore, sailors back then often reminded one another "not to sail too close to the wind."
By that, they mean to avoid the big wind, especially a head wind, which may make it impossible for the ship to advance. At worst, strong gusts may sweep a small boat away, as if it were a leaf in the air.
Sailors all know how use a wind at sea of course. Make full use of a tail wind and your boat speeds up considerably.
Hence, the need to strike a balance. Sail too far from any gusts and you won't be able to use the wind to your advantage. Sail too close and the risk (even of capsizing) becomes too great.
Hence, figuratively speaking, when people say someone is sailing too close to the wind, they are saying that this person is doing something exceedingly risky or improper.
Back to our example. The defender that coach is talking about is a young player. As young players go, they tend to be full of energy but are often found lacking in composure. They don't always channel their energy and aggression in the right way. Since he "likes to fly close to the wind", he probably fouls players he's guarding too often and too much. This may land the lad in trouble. If he fouls too often, he may get thrown out of a game. And if he fouls too hard, additional penalties, such as suspensions, may be in store for him. And that hurts both the player and the team.
Hence, therefore, he probably should be more cautious in approach.
But the coach, I am sure, does not want him to abandon his aggressive playing style altogether. Being aggressive and taking risks are part of the fun. It's like moths circling a light bulb at night. Can't tell the moths not to do it – they won't listen to you, either, because that's where the light is.
All right. Let's see a few media examples of what happens when people fly or sail "close to the wind":
1. The North Sea is the stuff of Gothic legend. Its weather is cold and terrifying, roiled by relentless gales and massive undulating waves that roll toward the coast like a giant gray blanket unfurled by an angry maid. Its bitter, powerful currents and frequent storm-force winds can make the most hardened sailor or pilot anxious. Against this inhospitable backdrop 250 miles north of Scotland, BP found oil in 1965. Five years later, it discovered the Forties field, touching off a North Sea oil boom and enabling BP to shift its reserve base from the Middle East, where countries were nationalizing their oil fields. The Forties, along with Alaska, became the cornerstone of BP's reserve base. By 2003, however, the Forties field was in decline. Production had peaked in 1979, and most of the easy oil had been pumped out long ago. Now it was costing more and more to get less and less from the reservoir deep below the tumultuous seas. It wasn't the sort of field that BP wanted to hang onto. Under (chief executive) John Browne, the company wanted big new discoveries with fast payouts. It didn't want to squeeze reluctant reserves from old, lingering fields. BP planned to sell its interest in the Forties field and all its platforms to Apache Corporation, a Houston-based oil company.
Early in the afternoon in late November 2003, as winter loomed on the North Sea, Oberon Houston sat in his office below the helicopter landing pad of the oldest of BP's five platforms in the Forties field, the Forties Alpha. The Deepwater Horizon was a rig, a mobile piece of equipment that drilled exploratory wells. The Forties Alpha was a platform, fixed in place, to pump oil from under the sea. The Alpha, far smaller than the Horizon, represented the cutting-edge technology of a past era, the oil-drilling equivalent of a Betamax videotape player. Houston was the sort of hotshot young engineer that BP cultivated under Browne. He'd joined the company in 1999, and was placed in the fast-track leadership program. Four years later, he found himself in training as an offshore installations manager, the second in command of an aging platform with a crew of almost 200. He was working on maintenance plans for a major overhaul of the platform in the weeks ahead, a process referred to on the rig as the "scrap-heap challenge" because of the magnitude of the maintenance and the limited resources available to complete it.
As he pored over maintenance schedules, a call came across the rig's loudspeaker for a technician to fix a compressor that had tripped offline. On an old platform like the Forties Alpha, such maintenance problems were annoyingly routine — another glitch that would chip away at the falling revenue from the declining field. Suddenly, Houston's office was shaken by what felt like "an artillery shell (that) had just hit the platform." He staggered to remain upright in his office as debris crashed around him.
It wasn't an explosion. It was a sonic boom. Because of the broken compressor, an aging gas line became pressurized and, weakened by corrosion, ripped apart. Natural gas was shooting from the gash in the line at supersonic velocity. The entire platform was one spark away from becoming a floating inferno. That scenario was what had happened on another North Sea platform, Occidental Petroleum's Piper Alpha, in 1988. Gas from a ruptured line had ignited, engulfing the rig in flames and killing 167 men. Only 59 crew members survived. Even after the Deepwater Horizon explosion, Piper Alpha remains the industry's shorthand for horror - its worst offshore disaster.
Fortunately, the Forties Alpha had a different outcome. No one died that day, thanks in part to the high winds of the blustery late autumn in the North Sea. Disaster was averted by what Houston attributed to "sheer luck." BP later admitted to breaching health and safety regulations and was fined £200,000. Houston left the company a few months later, disenchanted with a senior management that seemed to see safety as a game. The company and its executives were "focused so heavily on the easy part of safety, holding the hand rails, spending hours discussing the merits of reverse parking and the dangers of not having a lid on a coffee cup, but were less enthusiastic about the hard stuff, investing in and maintaining their complex facilities."
What Houston saw aboard the Forties Alpha, though, went beyond a misplaced understanding of safety. As BP prepared to sell the depleted field, it began to resist spending money to maintain the platform. "They flew very close to the wind," Houston said. "It was being run for the minimum cost and the maximum profit right up until the sale." John Browne may have fancied himself a problem solver, but by the time he became chief executive, his concerns were primarily financial. He responded to the siren call of market analysts who cheered a rising stock price and strong quarterly earnings but understood little about the difficulty of running machinery as complex as an offshore drilling rig.
- BP has a history of 'flying close to the wind', Chron.com, December 9, 2010.
2. A lawyer who represents phone-hacking victims is to sue News International for damages after it was revealed the News of the World hired private investigators to spy on him and another lawyer. But who regulates private investigators?
Under the Private Security Industry Act 2001, provision was made for private investigators to be licensed.
The Act set up the Security Industry Authority which prioritised the licensing of bouncers and wheel clampers.
There are now 367,000 people in the UK with valid SIA licences to work in the security industry.
But the SIA did not get round to private detectives and last year the government announced it was scrapping the organisation and replacing it with a "phased transition to a new regulatory regime".
Legislation is expected late next year and the new body, which will probably retain the SIA name, will be independent of state control.
It will be up to the new body, which may not come into force until 2013 or 2014, to decide on its priorities and whether it has the manpower to embark on licensing private investigators.
There are a number of professional organisations which represent the industry.
One of them is the Institute of Professional Investigators (IPI) and its secretary general, Dave Pryke, said they would like a licensing scheme to be introduced immediately....
One of the biggest obstacles is the Regulation of Investigatory Powers Act 2000 which made it illegal to tap phones, intercept e-mails or otherwise invade someone's privacy.
Mr Pryke said: "We would like to believe that our members are whiter than white and if any of them sail too close to the wind we'd learn about it, and if they went too far we would suspend them."
- Does anybody regulate private investigators? BBC.co.uk, November 9, 2011.
3. Ex-Barclays boss Bob Diamond has poached a former senior colleague from the British bank to head Atlas Mara, a venture he wants to build into the leading bank in sub-Saharan Africa.
Atlas Mara said on Tuesday it had appointed former U.S. marine John Vitalo as chief executive officer.
Vitalo has been chief executive of Barclays' Middle East and North Africa region since May 2009, and in the previous four years was responsible for building and leading Absa Capital, Barclays' African investment bank arm.
Atlas Mara has said it wants to become Africa's leading financial services firm by providing capital, liquidity and funding to banks in sub-Saharan Africa.
The company is backed by Diamond and Africa-based billionaire entrepreneur Ashish Thakkar, and raised $325 million in a London listing in December. Diamond and Thakkar have invested about $20 million between them.
Atlas last week bought BancABC, which has operations in Botswana, Mozambique, Tanzania, Zambia and Zimbabwe, for up to $265 million in cash and shares, and this week said it planned to buy a controlling stake in state-run Development Bank of Rwanda.
The deals mark a return to the spotlight for Diamond, the high-profile American banker who was ousted from Barclays in 2012 after the bank was fined $450 million for rigging Libor interest rates.
Barclays was the first bank fined for interest rate manipulation, but since then UBS, Royal Bank of Scotland and Rabobank have been handed bigger fines and other banks have been fined for rigging Euribor rates.
Diamond built up Barclays' investment bank into a global power over more than a decade, but since he left it became clear he had a poor relationship with regulators who said he had "sailed too close to the wind" after taking over as group chief executive at the start of 2011.
- Diamond poaches Barclays exec to run Africa bank venture, Apr 8, 2014, Reuters.
本文仅代表作者本人观点,与本网立场无关。欢迎大家讨论学术问题,尊重他人,禁止人身攻击和发布一切违反国家现行法律法规的内容。
About the author:
Zhang Xin is Trainer at chinadaily.com.cn. He has been with China Daily since 1988, when he graduated from Beijing Foreign Studies University. Write him at: zhangxin@chinadaily.com.cn, or raise a question for potential use in a future column.
相关阅读:
Overcoming idioms as stumbling block
Taking their feet off the pedal?
(作者张欣 中国日报网英语点津 编辑:陈丹妮)
中国日报网英语点津版权说明:凡注明来源为"中国日报网英语点津:XXX(署名)"的原创作品,除与中国日报网签署英语点津内容授权协议的网站外,其他任何网站或单位未经允许不得非法盗链、转载和使用,违者必究。如需使用,请与010-84883561联系;凡本网注明"来源:XXX(非英语点津)"的作品,均转载自其它媒体,目的在于传播更多信息,其他媒体如需转载,请与稿件来源方联系,如产生任何问题与本网无关;本网所发布的歌曲、电影片段,版权归原作者所有,仅供学习与研究,如果侵权,请提供版权证明,以便尽快删除。