In the cards?
中国日报网 2014-04-25 11:32
分享到微信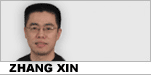 Reader question:
Please explain "in the cards" in this sentence: "The couple wanted children but doctors said they were not in the cards." What cards exactly?
My comments:
They wanted to have children but never were able to conceive. So therefore husband and wife went to see doctors, who all told them the same thing – that, medically speaking, perhaps they weren't able to.
In other words, there was little they could do. The causes were medical.
No precise medical causes are given here but the doctors seem to be in agreement and are pretty certain that children were not in the cards for this couple.
That's what we can more or less safely infer from the expression "in the cards".
The "cards" in here originally refer to tarot cards, cards people play to predict the future. The cards all have pictures representing different ages or aspects of life. By analyzing the cards you select, tarot readers can tell your future – what career you're going to have, whether it'll be a successful one or well-paying and so forth.
If you ask the tarot reader why he thinks you're going to be a billionaire, he'll probably say: "It's in the cards."
And if you ask him why your job doesn't pay and you're doomed to retire penniless, he's going to say the same thing: "Why, it's in the cards."
Cards being cards, you may choose to believe or disbelieve them at your own discretion – or peril.
Anyways, figuratively speaking, if we say something is in the cards, we mean to say that they're likely to happen. If it's in the cards, there's a probability, or a strong possibility or even an inevitability that something will happen.
On the other hand, if it's not in the cards, then it's not likely to happen.
In our example, the cards are stacked against the couple, but with medical help, perhaps they can have children some day. In other words, never say never. At any rate, even if they're certified doctors, don't take their words too literally.
Alright, here are media examples of in (American) or on (British) the cards:
1. Kate Middleton lookalike Heidi Agan says a royal baby of her own is definitely NOT on the cards.
Instead, the Duchess's doppelganger is happy to bring her daughter's baby doll along to photoshoots as the world awaits the new arrival.
Heidi's career has soared since she quit her job as a burger bar waitress to become a full-time Kate lookalike last May.
The 33-year-old has been flown around the world to make public appearances as the future Queen.
The single mum has even had a staggering 15 marriage proposals, but insists she is not looking for love as she prepares for life as a "pretend" new mum.
The Duchess of Cambridge's pregnancy has meant more work for Heidi, from Cannock, West Midlands.
And when the royal baby arrives, she plans to enlist the help of a real tot to accompany her on photoshoots.
But for now, she has dug out Baby Annabell from her daughter's doll collection - which "wees and poos" like the real thing.
- Kate Middleton lookalike says own royal baby is NOT on the cards, Mirror.co.uk, July 11, 2013.
2. Will everyone please stop talking about a new Cold War?
However badly things work out between Russia and the United States and the West, a new Cold War isn't in the cards because Russia today isn't the Soviet Union. Sure, there are similarities. We are in a diplomatic and geostrategic conflict with Russia, which was the heart of the old Soviet Union. Also, Russia wants much of the real estate that belonged to the Soviet Union before it collapsed. And Vladimir Putin is a former KGB colonel who now waxes nostalgic for the good old days. That's about it.
That's hardly nothing, but the Cold War was far more than a conflict with Russia. Everyone should agree on that. Communism, anti-Communism, and anti-anti-Communism divided Americans for decades, particularly among academic and media elites. Right and Left may still argue over the merits of those divisions, but no informed person disputes that the topic of Communism — the real version and the imagined ideal — incited riots of intellectual and political disagreement in the West for a half-century.
- Not Your Father's Cold War, NationalReview.com, March 19, 2014.
3. Phil Jackson won't be hiring himself to coach the Knicks.
Two days after firing Mike Woodson, Jackson reiterated Wednesday that he won't be returning to the bench, despite the fact that even fiancee Jeanie Buss told him he should.
But Jackson, who retired from coaching in 2011 after winning an NBA-record 11 titles, said his body isn't up to doing the job.
...
Jackson hopes Carmelo Anthony won't change his mind, either.
Anthony plans to become a free agent this summer and has said he would take less than a maximum salary if it helped build a winning team. Jackson, noting that Tim Duncan and the Miami Heat's Big Three had sacrificed salary in the past, said he would talk to Anthony about the benefits of doing the same.
"That's the beginning of team play," Jackson said.
"It's really hard to just have one or two top stars, max players, and put together a team with enough talent. You've got to have people making sacrifices financially, so we hope that Carmelo is true to his word, and we understand what it's going to take and we'll present that to him at that time."
The Knicks would have to pay Anthony more than $120 million over five years if he insisted on a max contract.
Anthony was one of the only bright spots on a 37-45 team that missed the playoffs. The Knicks would like to keep him.
"I'm all about moving forward. Just deal with what is and move forward," Jackson said. "If it's in the cards, man, are we fortunate. If it's not in the cards, man, are we fortunate. We're going forward anyway."
- Jackson seeking Knicks coach, says it won't be him, AP, April 24, 2014.
本文仅代表作者本人观点,与本网立场无关。欢迎大家讨论学术问题,尊重他人,禁止人身攻击和发布一切违反国家现行法律法规的内容。
About the author:
Zhang Xin is Trainer at chinadaily.com.cn. He has been with China Daily since 1988, when he graduated from Beijing Foreign Studies University. Write him at: zhangxin@chinadaily.com.cn, or raise a question for potential use in a future column.
相关阅读:
Overcoming idioms as stumbling block
(作者张欣 中国日报网英语点津 编辑:陈丹妮)
中国日报网英语点津版权说明:凡注明来源为"中国日报网英语点津:XXX(署名)"的原创作品,除与中国日报网签署英语点津内容授权协议的网站外,其他任何网站或单位未经允许不得非法盗链、转载和使用,违者必究。如需使用,请与010-84883561联系;凡本网注明"来源:XXX(非英语点津)"的作品,均转载自其它媒体,目的在于传播更多信息,其他媒体如需转载,请与稿件来源方联系,如产生任何问题与本网无关;本网所发布的歌曲、电影片段,版权归原作者所有,仅供学习与研究,如果侵权,请提供版权证明,以便尽快删除。