Bad taste?
中国日报网 2014-05-06 10:54
分享到微信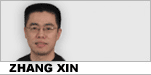 Reader question:
Please explain "bad taste" in this sentence: Many journalists believe the question was in bad taste and should not have been asked.
My comments:
Some fellow asked the wrong question, in short.
Bad taste suggests that the question made people, including many fellow journalists, uncomfortable.
That's what we can safely infer. I prefer being specific and more to the point. However, since we don't have further context, I'll refrain from aimless elaborations. We'll make do, instead, with a few generalizations about "bad taste" itself.
Literally, bad taste is the taste and aftertaste you have lingering in the mouth after eating something bad, such as a piece of rotten meat or a sip of green tea that's gone bad.
Figuratively speaking, if you do something is described as in bad taste, then something that is – as you can imagine – unpleasant, displeasing, discomforting and what have you.
In our example, when a question is asked in bad taste, either the person who raises the question is tasteless, tastelessly inconsiderate, I mean, or he simply intends to hurt.
For example, well, let's go to real examples directly so that I don't have to make up "bad taste" examples myself. When and if I some day write about "good taste", which is the exact opposite of "bad taste", I'll make up some examples. That'll be something more palatable – to my taste.
Alright, here are examples, new and old, of people who do something in bad taste:
1. "Took a selfie with my gran at her funeral trying to imagine the face she'd pull if she was there! Love you!" said another boy.
President Obama even starred in his own funeral selfie, caught sidling up to Danish Prime Minister Helle Thorning-Schmidt and British Prime Minister David Cameron for a quick shot at Nelson Mandela's memorial service.
But etiquette experts warn taking selfies during somber occasions are in bad taste.
"I would say they're a don't," Jacqueline Whitmore, founder of The Protocol School of Palm Beach, told the Daily News.
"Having respect for those who have passed and also for the family, I think that's important. I wouldn't advise anyone, including heads of states, to take selfies at a funeral."
Whitmore says it's OK to pose for a pic before or after the ceremony, but cellphones should definitely be off during the service.
Patricia Fitzpatrick, founder of the Etiquette School of New York, agrees.
"There is a time and a place for everything, and funerals or solemn occasions are not the time to take pictures of oneself to post on social media sites," she said.
- Is it ever OK to take a selfie at a funeral? NYDailyNews.com, December 11, 2013.
2. Plans to build a full-scale Titanic replica with an iceberg simulation in a Chinese theme park are in bad taste, a Northern Ireland politician has said.
The attraction in Sichuan province, about 930 miles from the sea, will let hundreds of people at a time experience the shipwreck.
The Titanic was built in east Belfast.
Former Lord Mayor of Belfast Jim Rodgers said he had asked the Chinese firm behind the 1bn yuan (£100.7m) project to reconsider their plans.
Mr Rodgers said his grandfather had worked on building the Titanic at the Harland and Wolff shipyard, and he felt the iceberg simulator would offend "many of those who lost loved ones" when the ship sank on its maiden voyage in April 1912.
"I don't think it should be done in this fashion," he said.
"The ship was perfect when it left these shores in Belfast, Northern Ireland, and unfortunately it struck an iceberg, but for people to try and make money out of that is disgraceful and shameful."
The vessel, the largest luxury ship in its time, struck an iceberg on its maiden voyage from Southampton to New York. It went down on 15 April 1912, leaving more than 1,500 people dead.
Su Shaojun, chief executive of the Seven Star Energy Investment Group that funded the project, said "the universal love and sense of responsibility shown during the Titanic shipwreck represent the spiritual richness of human civilization".
"When the ship hits the iceberg, it will shake, it will tumble," he said. "We will let people experience water coming in by using sound and light effects ... They will think, 'The water will drown me, I must escape with my life'."
The actor Bernard Hill, who played Captain Edward Smith in the 1997 movie Titanic, attended the launch of the project in Hong Kong and rejected suggestions that it was inappropriate.
"It's been approached in a very delicate and a very sensitive way and they're very aware of the extent of the disaster in 1912," he said.
"I don't think it will belittle that disaster."
- Titanic iceberg simulator in Chinese theme park 'in bad taste', BBC.com, January 15, 2014.
3. Now a former thought struck her—she would speak to Mrs. Hawkins. And naturally enough Mrs. Hawkins appeared on the stage at that moment.
She said she knew all—she knew that Laura had discovered the secret that Mr. Hawkins, the elder children, Col. Sellers and herself had kept so long and so faithfully; and she cried and said that now that troubles had begun they would never end; her daughter's love would wean itself away from her and her heart would break. Her grief so wrought upon Laura that the girl almost forgot her own troubles for the moment in her compassion for her mother's distress. Finally Mrs. Hawkins said:
"Speak to me, child—do not forsake me. Forget all this miserable talk. Say I am your mother!—I have loved you so long, and there is no other. I am your mother, in the sight of God, and nothing shall ever take you from me!"
All barriers fell, before this appeal. Laura put her arms about her mother's neck and said:
"You are my mother, and always shall be. We will be as we have always been; and neither this foolish talk nor any other thing shall part us or make us less to each other than we are this hour."
There was no longer any sense of separation or estrangement between them. Indeed their love seemed more perfect now than it had ever been before. By and by they went down stairs and sat by the fire and talked long and earnestly about Laura's history and the letters. But it transpired that Mrs. Hawkins had never known of this correspondence between her husband and Major Lackland. With his usual consideration for his wife, Mr. Hawkins had shielded her from the worry the matter would have caused her.
Laura went to bed at last with a mind that had gained largely in tranquility and had lost correspondingly in morbid romantic exaltation. She was pensive, the next day, and subdued; but that was not matter for remark, for she did not differ from the mournful friends about her in that respect. Clay and Washington were the same loving and admiring brothers now that they had always been. The great secret was new to some of the younger children, but their love suffered no change under the wonderful revelation.
It is barely possible that things might have presently settled down into their old rut and the mystery have lost the bulk of its romantic sublimity in Laura's eyes, if the village gossips could have quieted down. But they could not quiet down and they did not. Day after day they called at the house, ostensibly upon visits of condolence, and they pumped away at the mother and the children without seeming to know that their questionings were in bad taste. They meant no harm they only wanted to know. Villagers always want to know.
- The Gilded Age: A Tale of Today, by Mark Twain, 1873.
本文仅代表作者本人观点,与本网立场无关。欢迎大家讨论学术问题,尊重他人,禁止人身攻击和发布一切违反国家现行法律法规的内容。
About the author:
Zhang Xin is Trainer at chinadaily.com.cn. He has been with China Daily since 1988, when he graduated from Beijing Foreign Studies University. Write him at: zhangxin@chinadaily.com.cn, or raise a question for potential use in a future column.
相关阅读:
Overcoming idioms as stumbling block
(作者张欣 中国日报网英语点津 编辑:陈丹妮)
中国日报网英语点津版权说明:凡注明来源为"中国日报网英语点津:XXX(署名)"的原创作品,除与中国日报网签署英语点津内容授权协议的网站外,其他任何网站或单位未经允许不得非法盗链、转载和使用,违者必究。如需使用,请与010-84883561联系;凡本网注明"来源:XXX(非英语点津)"的作品,均转载自其它媒体,目的在于传播更多信息,其他媒体如需转载,请与稿件来源方联系,如产生任何问题与本网无关;本网所发布的歌曲、电影片段,版权归原作者所有,仅供学习与研究,如果侵权,请提供版权证明,以便尽快删除。