Met his match? 棋逢对手
中国日报网 2020-07-28 11:43
分享到微信 Reader question:
What does it mean exactly when someone is said to have finally met his match?

My comments:
It means he or she has finally found their equal.
In other words, they have found someone who's as good as they are in terms of skill or temperament. Someone who's probably better than they are.
Hence, finally they've found someone they cannot beat, or bully or push around.
If two people match each other, they're exactly alike. Twins, for example, are exactly alike as they match each other in, say, height and facial features.
In competition, we say someone is meeting their match because their opponent match up with them well in terms of skill set or tenacity or strategy.
In short, for someone to meet their match means they'll no longer be able to bully and run over their opponent with ease.
On the contrary, they may get beat by the opponent, their match. In other words, no more easy wins and victories. The good days are over. Got to roll up your sleeves and break a sweat.
All right, here are media examples of someone or something meeting their or its match:

1. Bethenny Frankel has "met her match" with "The View" co-host Sunny Hostin.
The "Real Housewives of New York City" star blocked Hostin on social media after she called her out on Twitter for allegedly lying about bullying her kid on the beach.
"She's met her match. Sunny isn't going to take her s–t. You're not going to bully someone with a brain. Welcome to the real world and not the reality world. She's used to these 'Housewives,' " an insider told Page Six.
Frankel said Hostin had been "taking some drugs" when Andy Cohen asked on his "Watch What Happens Live" show about Hostin's claims that Frankel yelled at Hostin's child. Hostin tweeted, "Not surprising that a Reality TV personality who yells and bullies little kids on a beach lies. But I have witnesses @Bethenny."
Hostin later shared that Frankel blocked her on Twitter.
- Bethenny Frankel has 'met her match' in Sunny Hostin, PageSix.com, June 24, 2019.

2. A number of people whom the president has employed, defamed and then fired have slunk back to their master's hand like beaten dogs. In John Bolton, Donald Trump has finally met his counterpunching match. Even as Trump's defenders in the Senate trial were denying the factual basis for impeachment, leaks from Bolton's book have confirmed it. Senate Republicans can no longer deny Trump's quid pro quo of arms in exchange for slander without being deceptive or delusional.
Bolton's bombshell comes on top of a comprehensive, well-argued case for conviction by House impeachment managers. Their presentation of the evidence, their version of constitutional interpretation and their appeal to senatorial self-respect were all compelling. The response of Republicans — putting fingers in their ears and loudly humming "The Battle Hymn of the Republic" — has been less impressive.
If Republican senators refuse to call new witnesses (including Bolton) under these circumstances, there would be only one plausible explanation: They fear Trump's retribution. Such fear, of course, is justified. In this case, going off the reservation is to enter a minefield. The first few GOP defectors on the issue of witnesses would come under enormous pressure. The first few GOP senators who support conviction would face a torrent of abuse from an unstable, thuggish narcissist, and from people convinced that disloyalty to Trump is treason or blasphemy.
- How They See It: In Bolton, Trump has finally met his match, SWTimes.com, January 29, 2020.

3. Corporate America has met its match. This week we gained a firsthand perspective of how some of our state and nation's largest companies put profit before quality and safety, and I am pushing back in Congress.
In California, PG&E's disastrous public safety power shutoffs and poorly maintained equipment endangered millions of Californians. In Washington, I grilled the CEO of Boeing in an open hearing on the unconscionable culture of profit before safety he has cultivated in his company. My message to these companies is clear: you will not get away with this. You will not put your profits before the safety and wellbeing of your customers. I vow to hold them accountable through my work in Congress.
This week, the House Transportation and Infrastructure Committee held a hearing with Dennis Muilenburg, the CEO of Boeing, on the company's 737 Max 8 aircraft. Since 2018, the plane's staggering mechanical and safety issues have caused two crashes that killed a combined 346 passengers. Boeing's troubles are not limited to the 737 Max 8.
The KC-46A, a military aircraft manufactured by Boeing, has experienced significant mechanical and safety issues that have delayed the aircraft's deployment and jeopardized critical U.S. Air Force missions. What's more, the commander of Air Mobility Command has stated publicly that Boeing has not made any progress on repairing the plane's deficiencies.
- John Garamendi: Corporate greed has met its match, by John Garamendi, DavisEnterprise.com, July 16, 2020.
本文仅代表作者本人观点,与本网立场无关。欢迎大家讨论学术问题,尊重他人,禁止人身攻击和发布一切违反国家现行法律法规的内容。
About the author: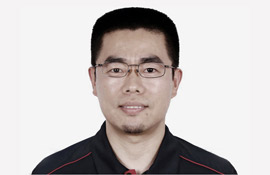 Zhang Xin is Trainer at chinadaily.com.cn. He has been with China Daily since 1988, when he graduated from Beijing Foreign Studies University. Write him at: zhangxin@chinadaily.com.cn, or raise a question for potential use in a future column.
(作者:张欣 编辑:丹妮)
中国日报网英语点津版权说明:凡注明来源为"中国日报网英语点津:XXX(署名)"的原创作品,除与中国日报网签署英语点津内容授权协议的网站外,其他任何网站或单位未经允许不得非法盗链、转载和使用,违者必究。如需使用,请与010-84883561联系;凡本网注明"来源:XXX(非英语点津)"的作品,均转载自其它媒体,目的在于传播更多信息,其他媒体如需转载,请与稿件来源方联系,如产生任何问题与本网无关;本网所发布的歌曲、电影片段,版权归原作者所有,仅供学习与研究,如果侵权,请提供版权证明,以便尽快删除。