Body blow? 重击
中国日报网 2020-07-14 13:51
分享到微信 Reader question:
Please explain "body blow" as in this sentence: Losing three games in a row will be a body blow to all the travelling fans.

My comments:
Understandable.
Sports fans are queer, in that no matter how tough they look and how loud they shout at you, they are really very brittle inside - few can bear a loss by their team with any semblance of grace.
Any loss is like a kick to the stomach or, or as in our example, a body blow.
Body blow, as you can guess, is a hard hit with a hand to the body, blow as in, soon the two opposing fans are trading blows.
Body blow is originally a boxing term. In boxing, players called boxers or fighters or, in the early days, pugilists hit each other on the head and on the upper body, above the waist. Hitting the head, if successful, can bring instant success - usually by catching the opponent napping. A hard punch to the head may knock an opponent out, causing him to lose all sense of direction or complete consciousness, thus rendering him unable to continue.
However, boxers all know how important it is to protect one's head. That leaves coaches with the strategy of hitting the body, unleashing what is known as body blows.
In comparison to the head, the body is a much larger target and therefore more difficult to defend. If a hard blow lands on the liver area, for example, it can literally take the opponent's breath away, which also renders him helpless. Or a body blow to the side of the torso may result in a broken rib or several broken ribs, not to mention, a loss of breaths also.
As you can imagine, a body blow can be just as painful and devastating as a blow to the head.
So metaphorically speaking, if something is likened to a body blow, you bet it's something that hurts just as much emotionally. Like physical pain, emotional pain can also be very damaging.
In our example, if the team loses three games in a row, all the travelling fans will be very disappointed and hurt. They may take a long time to recover, if ever, that is.
Okay, here are media examples of "body blow" in the news:

1. As Gabriel Jesus wept on the Selhurst Park turf on Sunday, an entire nation shared his pain. Manchester City's young star could be facing a lengthy injury lay-off after going down against Crystal Palace and, if the worst is confirmed, it would constitute a body blow to Brazil's hopes of regaining the World Cup title they all but consider their birthright.
Jesus went down early in the weekend's 0-0 draw, over-extending his knee and crying in anguish as he was left a crumpled heap on the floor. Bravely, he attempted to continue, but 20 minutes into the encounter it was clear he would play no further part in proceedings.
Tears streaming down his face, the forward was helped off. Sergio Aguero, rested as part of Pep Guardiola's meticulous rotation plans over this arduous festive period, was drafted in earlier than planned, while Jesus later left Selhurst Park on crutches and in evident discomfort. And while Pep tried to play down the severity of his charge's injury uncertainty reigned supreme in his post-match musings.
"Hopefully it will not be tough, maybe one month or two months out," the manager told BT Sport when asked of Jesus' injury. Maybe is the operative word in that sentence: the full extent of the issue will become clear in the coming days.
- Why Gabriel Jesus' injury could be a body blow for Brazil - and Argentina's - World Cup hopes, Goal.com, January 1, 2018.

2. For anyone interested in the news business, it's hard to avoid the sense that newspapers are at death's door. Every day brings more news of layoffs, bankruptcies, and closings in the print journalism industry.
But why are things so dire for newspapers at the moment?
Newspapers have a long and storied history that dates back hundreds of years. While their roots are in the 1600s, newspapers thrived in the U.S. well into the 20th century.
But with the advent of radio and later television, newspaper circulation (the number of copies sold) began a gradual but steady decline. By the mid-20th century, people simply didn't have to rely on newspapers as their only source of news anymore. That was especially true of breaking news, which could be conveyed much more quickly via broadcast media.
And as television newscasts became more sophisticated, television became the dominant mass medium. This trend accelerated with the rise of CNN and 24-hour cable news networks.
Afternoon newspapers were the first casualties. People coming home from work increasingly turned on the TV instead of opening a newspaper, and afternoon papers in the 1950s and 1960s saw their circulations plunge and profits dry up. Television also captured more and more of the advertising revenue that newspapers had relied on.
But even with television grabbing more and more audience and ad dollars, newspapers still managed to survive. Papers couldn't compete with television in terms of speed, but they could provide the kind of in-depth news coverage that TV news never could.
Savvy editors retooled newspapers with this in mind. More stories were written with a feature-type approach that emphasized storytelling over breaking news, and papers were redesigned to be more visually appealing, with a greater emphasis on clean layouts and graphic design.
But if television represented a body blow to the newspaper industry, the internet may prove to be the final nail in the coffin. With the emergence of the internet in the 1990s, vast amounts of information were suddenly free for the taking. Most newspapers, not wanting to be left behind, started websites in which they essentially gave away their most valuable commodity—their content—for free. This model continues to be the predominant one in use today.
Many analysts now believe this was a fatal mistake. Once loyal newspaper readers realized that if they could conveniently access news online for free, there seemed to be little reason to pay for a newspaper subscription.
- Are Newspapers Dying? ThoughtCo.com, August 28, 2019.

3. As a longtime podcast listener with zero commuting (read: listening-only) time for the last three months, I got to wondering how well the industry's content producers, networks and ad execs have been coping with the coronavirus quarantine. According to a swath of key industry players I spoke with, it looks like podcasting took a body blow like many others but has retained its long-built momentum. What are the factors underlying that resilience and will it continue?
As Hernan Lopez, the CEO of Wondery, one of the premier podcast networks, told me, "If we survived the last 3 months, there isn't much else the future has in store that would worry me." Wondery is the platform for a host of well-known podcasts such as Dr. Death and Dirty John, but this theme of resilience came up across the board in my discussions.
Despite the shift in podcasting habitats for commuters, research has historically shown that more podcast listening takes place in the home than other mobile environments. This has only continued under the current pandemic, according to Bart Roselli, VP of Strategy for Veritone One, a leading podcast agency that on behalf of its clients purchases one out of every four podcast ads in the U.S.
The reduction in commuting time at the onset of the coronavirus wasn't entirely without its impact. Wondery's Lopez noted the drop-off in audiences was approximately 20% in just 3 weeks from March to April. Unsurprisingly, sports content consumption (what sports?) fell dramatically, while news listening spiked.
After that initial drop, the latest statistics from Podtrac, the "Nielsen" of podcast audience measurement, show that resilience everyone told me about. Just before Memorial Day weekly podcast downloads approached the all-time industry highs of March; all but two of the top 20 podcast publishers saw growth in downloads from April to May; and the top 10 publishers saw unique live streams and downloads increase by 7% from April to May 2020 and by 52% over May 2019.
- How Is The Podcasting Business Under Coronavirus Quarantine? Listen Up, by Howard Homonoff , June 15, 2020.
本文仅代表作者本人观点,与本网立场无关。欢迎大家讨论学术问题,尊重他人,禁止人身攻击和发布一切违反国家现行法律法规的内容。
About the author: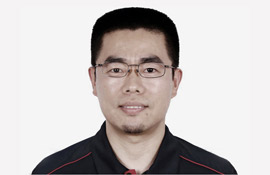 Zhang Xin is Trainer at chinadaily.com.cn. He has been with China Daily since 1988, when he graduated from Beijing Foreign Studies University. Write him at: zhangxin@chinadaily.com.cn, or raise a question for potential use in a future column.
(作者:张欣 编辑:丹妮)
中国日报网英语点津版权说明:凡注明来源为"中国日报网英语点津:XXX(署名)"的原创作品,除与中国日报网签署英语点津内容授权协议的网站外,其他任何网站或单位未经允许不得非法盗链、转载和使用,违者必究。如需使用,请与010-84883561联系;凡本网注明"来源:XXX(非英语点津)"的作品,均转载自其它媒体,目的在于传播更多信息,其他媒体如需转载,请与稿件来源方联系,如产生任何问题与本网无关;本网所发布的歌曲、电影片段,版权归原作者所有,仅供学习与研究,如果侵权,请提供版权证明,以便尽快删除。