每日新闻播报(May 21)
chinadaily.com.cn 2021-05-21 16:07
分享到微信 为正常播放该音频,请使用IE9及以上版本IE浏览器或其它浏览器。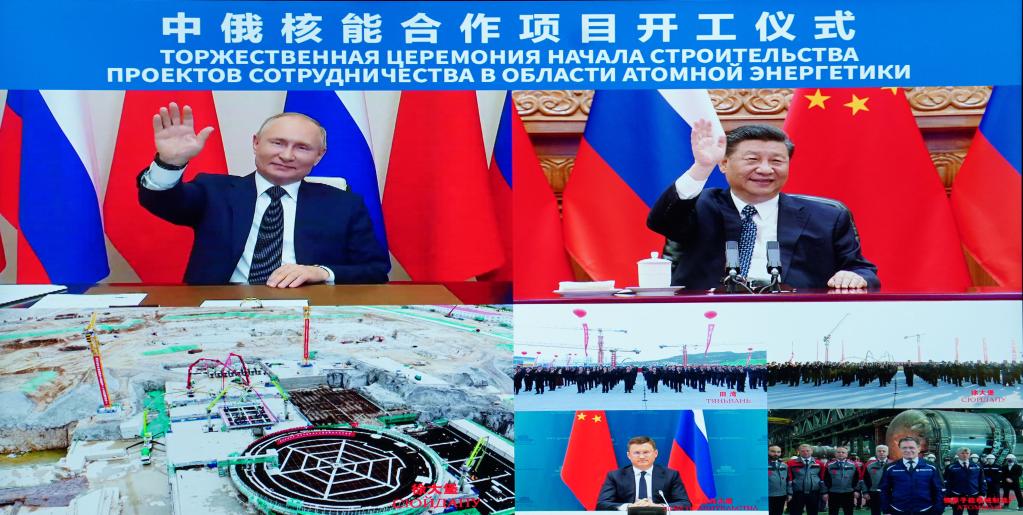 >Xi, Putin witness launch of joint nuclear energy project
习近平普京共同见证中俄核能合作项目开工

President Xi Jinping and his Russian counterpart, Vladimir Putin, on Wednesday witnessed the ground-breaking ceremony of a bilateral nuclear energy cooperation project, Tianwan nuclear power plant and Xudapu nuclear power plant, via video link.
国家主席习近平5月19日通过视频连线,同俄罗斯总统普京共同见证两国核能合作项目——田湾核电站和徐大堡核电站开工仪式。

Speaking at the ceremony, Xi extended congratulations on the launch of the China-Russia nuclear energy cooperation project and paid respects to the builders from the two countries. Noting that this year marks the 20th anniversary of the China-Russia Treaty of Good-Neighborliness and Friendly Cooperation, Xi said that he and President Putin have agreed to advance the development of bilateral relations to a higher level and expand the ties to broader fields.
习近平发表致辞,对中俄核能合作项目开工表示热烈祝贺,向两国建设者致以崇高敬意。习近平指出,今年是《中俄睦邻友好合作条约》签署20周年。我同普京总统商定,将在更高水平、更广领域、更深层次推进双边关系向前发展。

In the face of the COVID-19 pandemic unseen in a century, China and Russia have firmly supported each other and cooperated closely and effectively, which is a vivid demonstration of the China-Russia comprehensive strategic partnership of coordination for a new era, he said.
面对世纪疫情叠加百年变局,中俄相互坚定支持,密切有效协作,生动诠释了中俄新时代全面战略协作伙伴关系的深刻内涵。

Xi stressed that energy cooperation has always been the most important area of practical cooperation, generating the most achievements and covering the widest scope between the two countries. Noting that nuclear energy is a strategic priority for bilateral cooperation with major projects completed and put into operation, Xi said the four nuclear power units that kicked off construction on Wednesday mark another major landmark in China-Russia nuclear energy cooperation.
习近平强调,能源合作一直是两国务实合作中分量最重、成果最多、范围最广的领域,核能是其战略性优先合作方向,一系列重大项目相继建成投产。今天开工的4台核电机组是中俄核能合作又一重大标志性成果。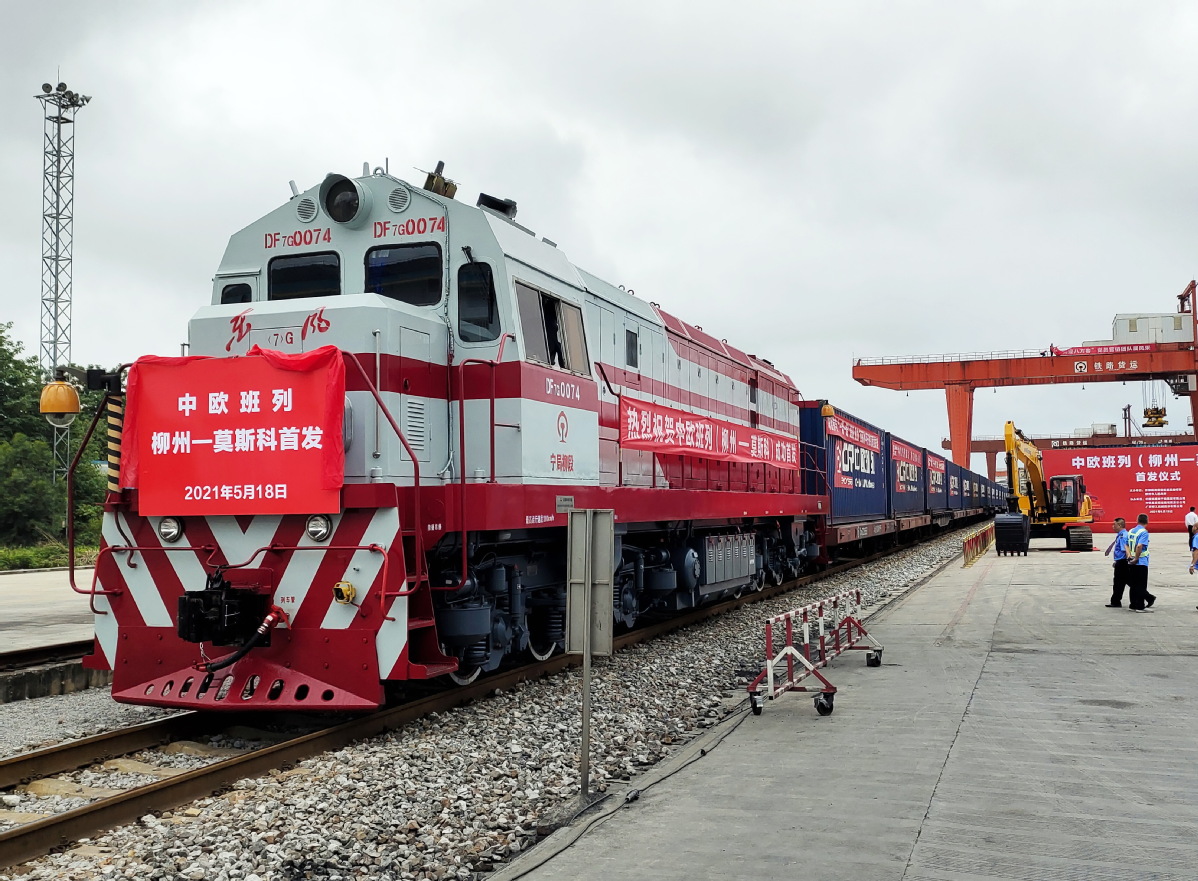 >China-Europe freight train trips surge
4月中欧班列开行1218列

The number of China-Europe freight trains hit 1,218 in April, up 24% year on year, data from the National Development and Reform Commission (NDRC) showed on Tuesday. The freight trains carried approximately 117,000 twenty-foot equivalent unit containers of goods last month, surging 33% from a year earlier.
国家发改委新闻发言人金贤东5月18日透露,2021年4月份,中欧班列开行1218列,运送货物11.7万标箱,同比分别增长24%、33%。

In the past five years, the train services have become increasingly well-known around the globe as they have facilitated infrastructure connectivity and deepened trade cooperation for countries along the rail route, said Jin Xiandong, a spokesperson for NDRC.
近5年来,中欧班列助力沿线国家设施互联互通、贸易深化合作和产业联动发展,国际知名度和品牌美誉度空前提升。

To date, the total number of China-Europe freight trains has reached 38,000, and they have transported 3.4 million twenty-foot equivalent unit containers. The goods transported by the train services reach 151 cities in 22 European countries, with a logistics network covering the entire region, Jin added.
截至目前,中欧班列累计开行已达3.8万列,运送货物340万标箱,通达欧洲22个国家的151个城市,物流配送网络覆盖欧洲全境。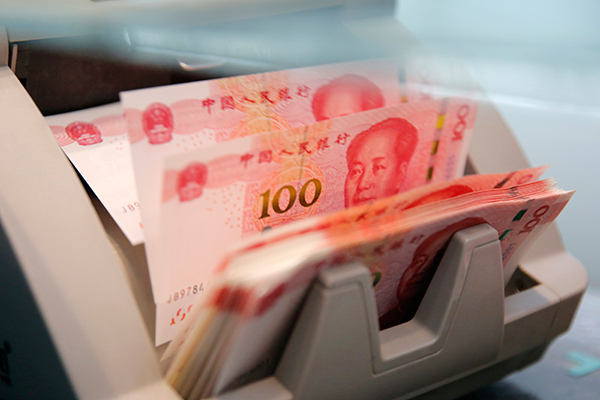 >Urban employees see increased pay
私企员工年均工资57727元

The average salary of China's urban employees saw growth in 2020 despite the impact of the COVID-19 epidemic, official data showed on Wednesday. In non-private sectors, the real growth of the average salary for urban employees, adjusted for inflation, rose by 5.2% to 97,379 yuan, according to data from the National Bureau of Statistics.
国家统计局5月19日发布的统计数据显示,尽管新冠疫情带来冲击,但2020年城镇单位就业人员平均工资继续保持增长。全国城镇非私营单位就业人员年平均工资为97379元,扣除价格因素实际增长5.2%;

In private sectors, the annual average salary stood at 57,727 yuan, up 5.3% year-on-year after deducting price factors. The growth rate of the average salary for urban employees in non-private sectors is at its lowest point since 1984, while that of workers in private sectors dropped to its second-lowest point since 2009, according to the bureau.
城镇私营单位就业人员年平均工资为57727元,扣除价格因素实际增长5.3%。城镇非私营单位就业人员平均工资增速为1984年以来最低点,城镇私营单位就业人员平均工资增速回落至2009年有统计以来的第二低点。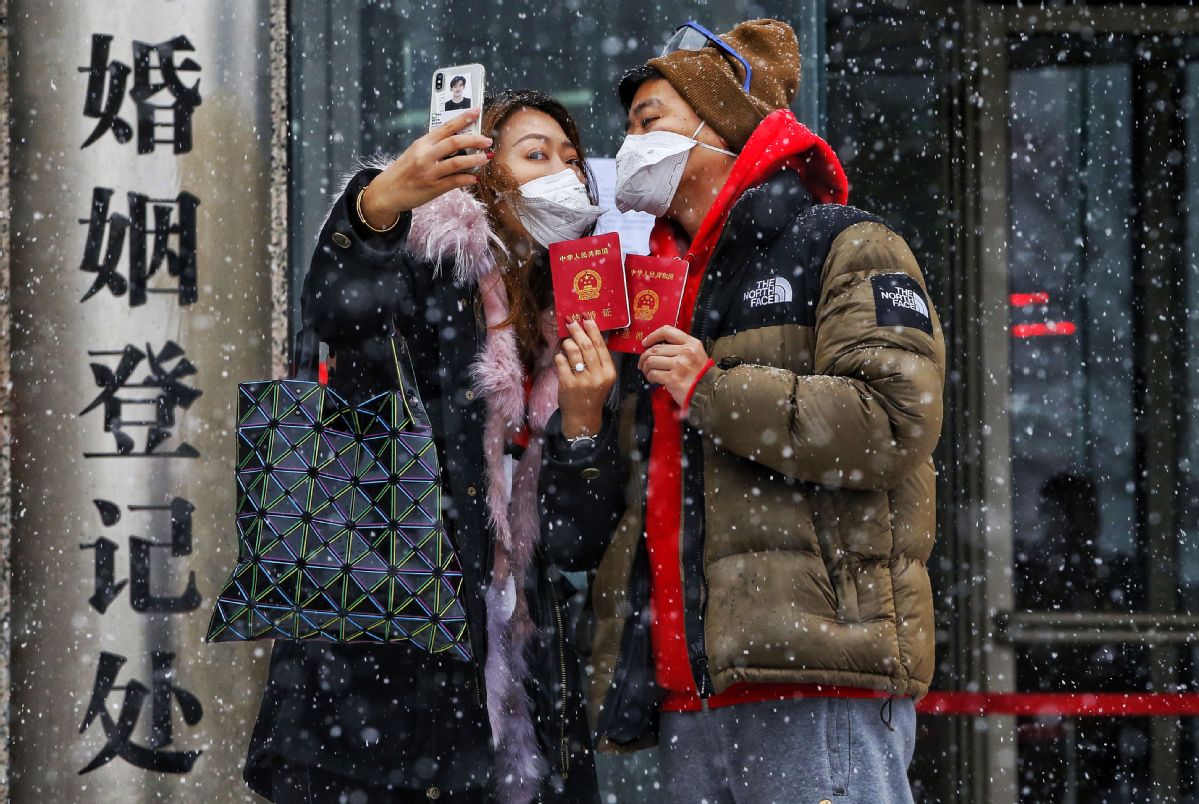 >Cross-regional marriage registration
婚姻登记"跨省通办"试行

China will pilot an inter-provincial marriage registration policy to save its growing migrant population from having to return to their hometowns to register their marriage.
民政部5月19日宣布,将在辽宁省、山东省、广东省、重庆市、四川省实施结婚登记和离婚登记"跨省通办"试点,让不断增长的异地居住人口省去了奔波的麻烦。

The pilot program will be first introduced in Liaoning, Shandong, Guangdong, Chongqing and Sichuan, among other provincial-level regions, running from June 1, 2021, to May 31, 2023, the Ministry of Civil Affairs announced Wednesday.
试点期限为2年,自2021年6月1日起至2023年5月31日止。根据现行规定,男女双方应当共同到一方当事人常住户口所在地的婚姻登记机关办理婚姻登记。

Under China's current regulations, marriages must be registered at the registry located in the place of household registration of the bride or groom. The new policy will enable people living outside their place of household registration to register their marriage in the pilot areas where they have resided for a continuous period of at least half a year, the ministry said.
婚姻登记"跨省通办"试点工作启动后,如一方当事人经常居住地在试点地区,也可在试点地区办理婚姻登记。经常居住地一般是指公民离开户籍地连续居住半年以上的地方。

Find more audio news on the China Daily app.
中国日报网英语点津版权说明:凡注明来源为"中国日报网英语点津:XXX(署名)"的原创作品,除与中国日报网签署英语点津内容授权协议的网站外,其他任何网站或单位未经允许不得非法盗链、转载和使用,违者必究。如需使用,请与010-84883561联系;凡本网注明"来源:XXX(非英语点津)"的作品,均转载自其它媒体,目的在于传播更多信息,其他媒体如需转载,请与稿件来源方联系,如产生任何问题与本网无关;本网所发布的歌曲、电影片段,版权归原作者所有,仅供学习与研究,如果侵权,请提供版权证明,以便尽快删除。