每日新闻播报(May 27)
chinadaily.com.cn 2021-05-27 12:21
分享到微信 为正常播放该音频,请使用IE9及以上版本IE浏览器或其它浏览器。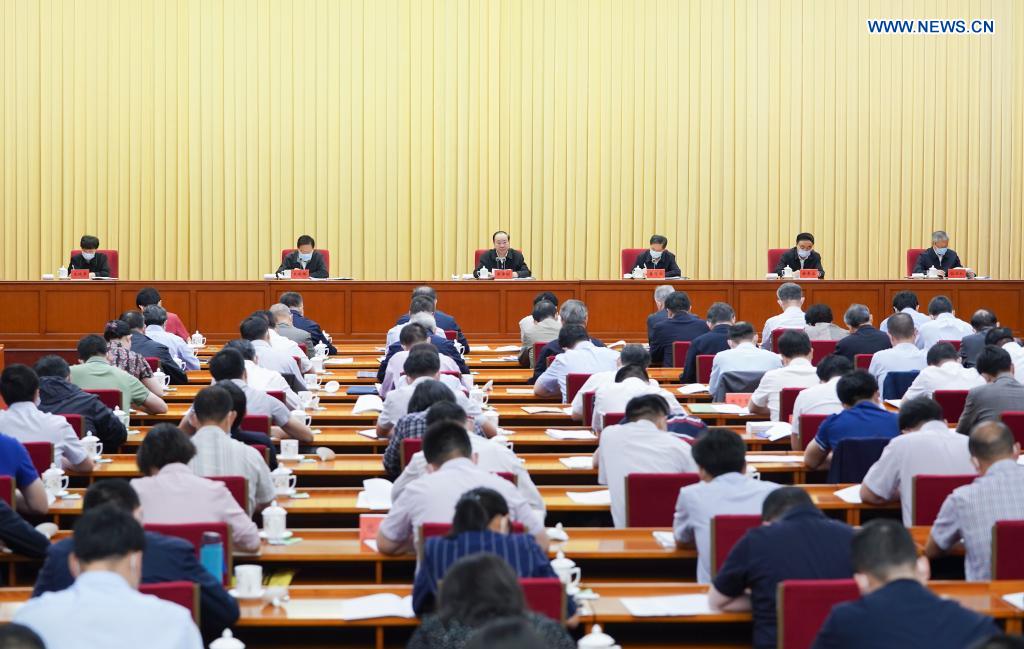 >China promotes Party history learning
在全社会开展'四史'宣传教育

China will continue to promote the learning of the history of the Communist Party of China (CPC), the history of New China, the history of the nation's reform and opening-up and the history of socialist development across Chinese society. According to a circular issued by the General Office of the CPC Central Committee, various activities in this vein will be carried out across the country, including reading activities, lectures at the grassroots level, exhibitions, "red tourism" activities and speech contests.
近日,中共中央办公厅印发《关于在全社会开展党史、新中国史、改革开放史、社会主义发展史宣传教育的通知》。全国范围内将组织开展各项"四史"宣传教育活动,包括读书学史、基层宣讲、精品展览、红色旅游、演讲比赛等。

Highlighting the importance of education activities tailored for teenagers, the document also called for making full use of the internet to carry out such activities.
通知强调,要组织好青少年学习教育,要用好网络平台。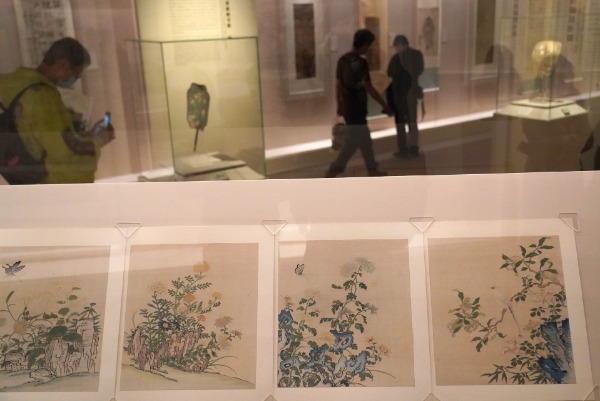 >China to boost development of museums
我国2035年基本建成博物馆强国

China will pool efforts to promote the high-quality development of museums with the aim to build itself into a country with top-level museums by 2035, a guideline issued on Monday noted.
为持续推进我国博物馆事业高质量发展,国家文物局等9部门5月24日发布指导意见,提出到2035年,基本建成世界博物馆强国。

According to the guideline, prepared by nine departments including the National Cultural Heritage Administration, China plans to upgrade 10 to 15 museums into world-class ones with Chinese features. The country will help foster the growth of medium- and small-sized museums and strengthen their innovation mechanisms, the guideline said.
根据指导意见,我国将重点培育10至15家中国特色世界一流博物馆,实施中小博物馆提升计划,加强机制创新。

It added China will also expand museum collections and encourage the public to donate pieces.
我国还将拓展藏品入藏渠道,鼓励公众向博物馆无偿捐赠藏品。

By the end of 2020, China was home to 5,788 museums that had been registered with authorities, with 1,224 museums at the state level.
截至2020年底,全国备案博物馆5788家,其中国家级博物馆达1224家。

An average of one new museum was opened every two days across China between 2016 and 2020.
"十三五"以来我国平均每2天新增1家博物馆。



>New freight train service launched
粤港澳至东盟班列首发

The Guangdong-Hong Kong-Macao Greater Bay Area launched its first freight route to ASEAN countries on Tuesday.
5月25日,粤港澳大湾区至东盟国际班列首发。

A freight train loaded with goods worth about $94,400 departed from Guangzhou, capital of south China's Guangdong province, on Tuesday. The train will take about four days to reach its destination, the Vietnamese capital Hanoi.
一列满载出口货物的国际班列从广东省省会广州驶出,将于4天后抵达越南河内,货值9.44万美元。

Sinotrans Ltd., one of the route's operators, regards the international freight service as an important channel to ensure the smooth operation of the global supply chain during the COVID-19 pandemic.
国际班列运营商之一中国外运股份有限公司表示,国际班列是疫情期间保障国际供应链畅通的重要通道。

In 2020 alone, the company conducted 1,580 freight train trips, carrying 157,000 twenty-foot equivalent units of goods with cargo volume up 23% according to Sinotrans.
2020年,中国外运股份有限公司累计开行国际班列1580列,发运集装箱15.7万标准箱,同比增长23%。

As the first freight route between the two regions, the new service is also expected to boost the high-quality development of countries and regions along the Belt and Road, the company said.
该公司表示,作为两地间的第一条货运线路,粤港澳大湾区至东盟国际货运班列将助力"一带一路"沿线国家和地区高质量发展。



>Biden, Putin to hold summit in June
美俄总统下月举行会晤

US President Joe Biden and Russian President Vladimir Putin will hold their first summit in Geneva, Switzerland on June 16, the White House said on Tuesday.
美国白宫5月25日表示,美国总统拜登和俄罗斯总统普京将于6月16日在瑞士日内瓦举行首次会晤。

"The leaders will discuss the full range of pressing issues, as we seek to restore predictability and stability to the US-Russia relationship," the White House said in a short statement.
白宫在一份简短声明中说: "美国寻求在美俄关系中恢复可预见性和稳定性,双方领导人将在会晤中讨论一系列紧迫问题"。

It will be Biden's first in-person meeting with Putin as president.
这将是拜登首次以总统身份会见普京。

Biden said earlier this month he expected to meet with Putin during his trip to Europe in June, when he would attend the Group of Seven Summit in Britain and then the NATO Summit in Brussels, Belgium.
拜登本月早些时候表示,他预计将在6月欧洲之行期间与普京会晤,届时他将出席在英国举行的七国集团峰会,然后出席在比利时布鲁塞尔举行的北约峰会。

The Kremlin also confirmed the meeting in a separate statement.
克里姆林宫也在一份声明中确认了会晤消息。

"We intend to discuss the state of and the prospects for the further development of Russian-US relations, strategic stability issues, as well as topical issues on the international agenda, including interaction in the fight against the coronavirus pandemic and the settlement of regional conflicts," the Kremlin statement read.
克里姆林宫的声明说: "我们将讨论俄美关系现状和进一步发展前景、战略稳定问题、抗击新冠疫情合作以及地区冲突调解等重大国际问题"。

Relations between Washington and Moscow have been adversarial in recent years.
美俄关系近年来持续紧张。

The two sides have obvious differences on issues related to Ukraine, cybersecurity, human rights and US election interference.
双方在乌克兰、网络安全、人权、干预选举等问题上分歧明显。

Find more audio news on the China Daily app.
中国日报网英语点津版权说明:凡注明来源为"中国日报网英语点津:XXX(署名)"的原创作品,除与中国日报网签署英语点津内容授权协议的网站外,其他任何网站或单位未经允许不得非法盗链、转载和使用,违者必究。如需使用,请与010-84883561联系;凡本网注明"来源:XXX(非英语点津)"的作品,均转载自其它媒体,目的在于传播更多信息,其他媒体如需转载,请与稿件来源方联系,如产生任何问题与本网无关;本网所发布的歌曲、电影片段,版权归原作者所有,仅供学习与研究,如果侵权,请提供版权证明,以便尽快删除。