每日新闻播报(June 23)
chinadaily.com.cn 2021-06-23 16:24
分享到微信 为正常播放该音频,请使用IE9及以上版本IE浏览器或其它浏览器。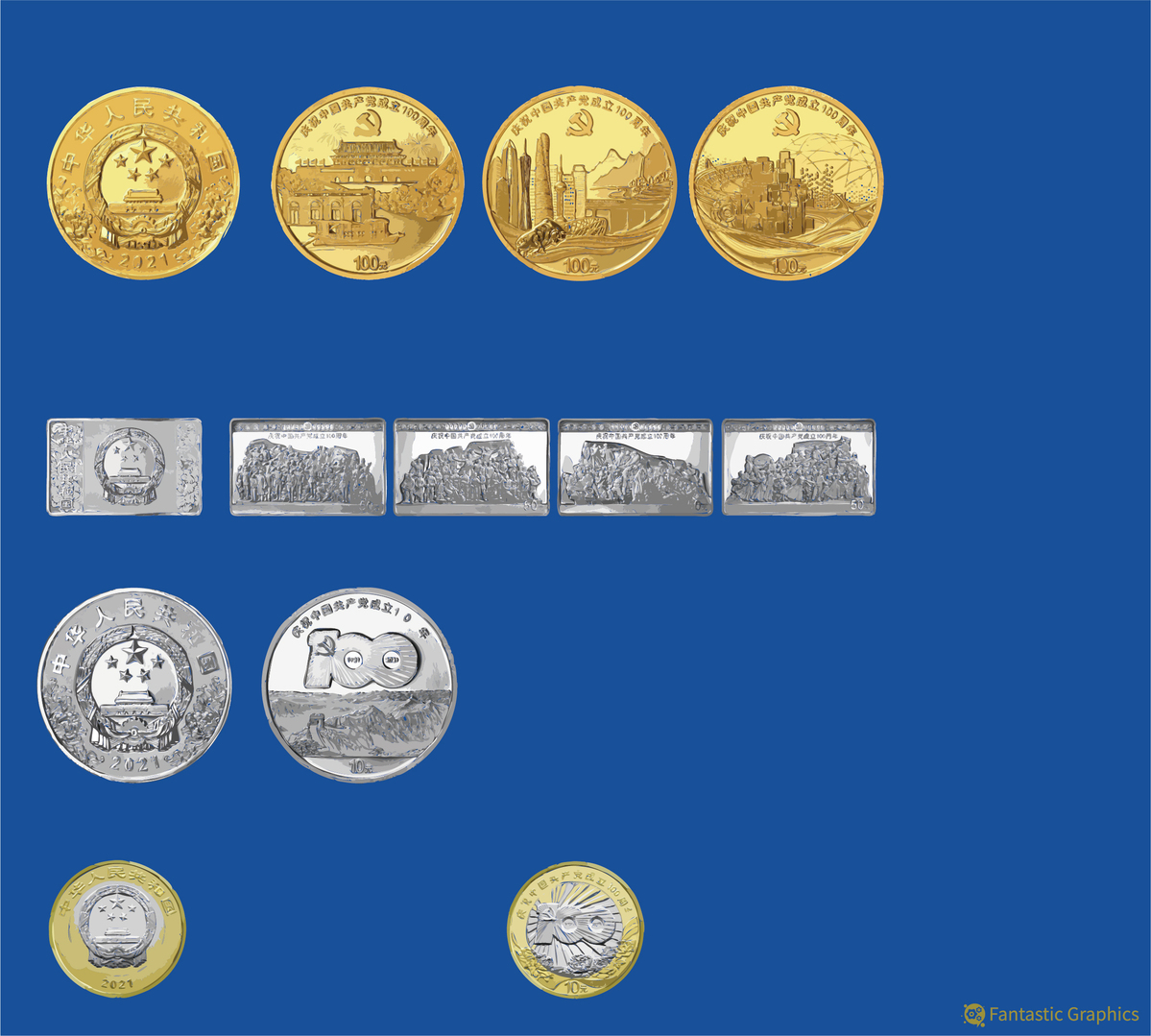 >Commemorative coins to mark CPC centenary
建党100周年纪念币发行

China's central bank on Monday started to issue a set of commemorative coins to celebrate the 100th anniversary of the founding of the Communist Party of China, and all the commemorative coins are the nation's legal tender. The set has nine coins, including three in gold, five in silver, and one copper-alloy coin, according to the People's Bank of China.
中国人民银行于6月21日起陆续发行中国共产党成立100周年纪念币一套。该套纪念币共9枚,其中金质纪念币3枚,银质纪念币5枚,双色铜合金纪念币1枚,均为中华人民共和国法定货币。

Chinese residents can book for the exchange online or offline from Aug 31 to Sept 4, in two separate batches.
纪念币分两批次发行,8月31日至9月4日办理线上或线下预约。

The central bank issued commemorative coins to mark the CPC's founding anniversaries in 2011 and 1991.
中国人民银行于1991年、2011年分别发行了中国共产党成立70周年、中国共产党成立90周年普通纪念币。

The special commemorative coins are designed for the centenary of the CPC, with the highest specification and the largest number of various types in a set, compared with previously issued coins of similar commemorative themes, said Fan Yifei, vice-governor of the PBOC.
中国人民银行副行长范一飞介绍说,与前两次同题材纪念币发行相比,中国共产党成立100周年纪念币的规格最高、品种最多。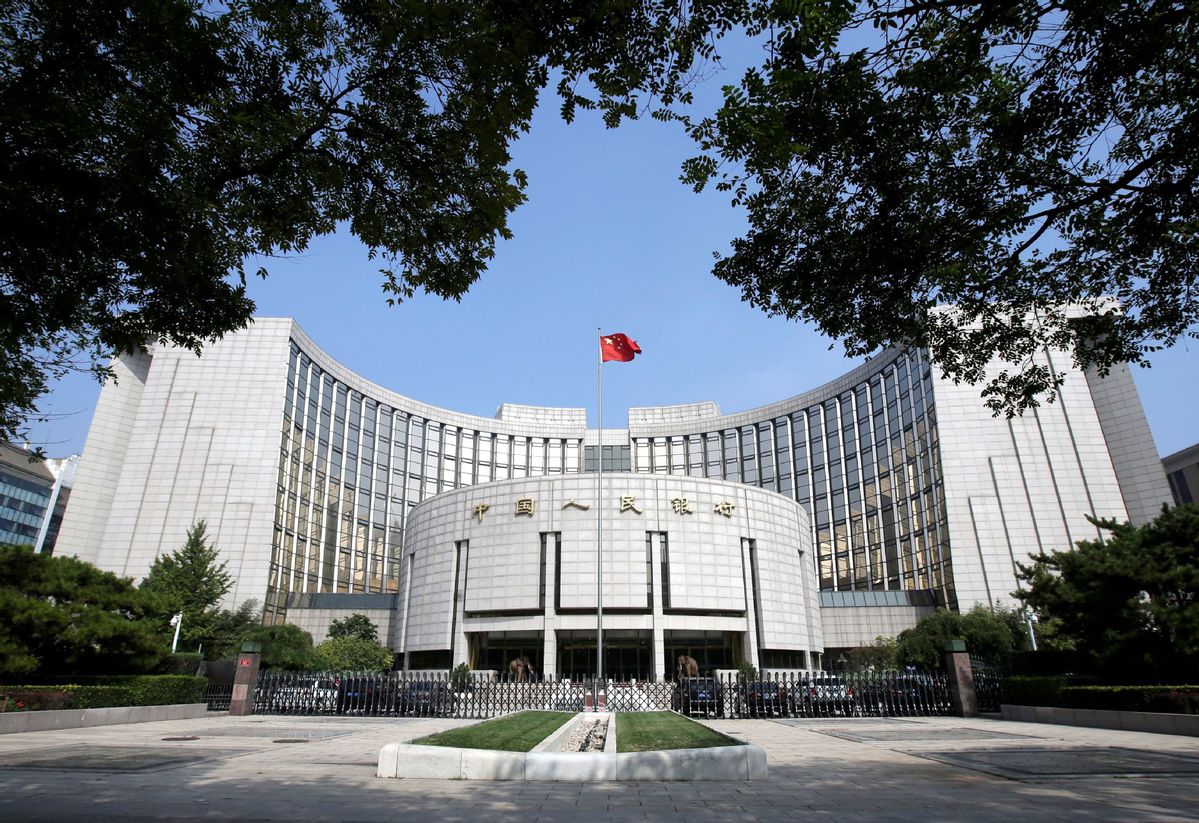 >Crack down on crypto speculation
央行遏制虚拟货币炒作

China's central bank has held regulatory talks with some banks and non-bank payment platforms, urging them to stop providing services for virtual-currency speculation.
近日中国人民银行约谈部分银行和支付机构,要求不得为虚拟货币交易炒作提供服务。

The move was aimed at cracking down on the trading and speculation of bitcoin and other virtual currencies, protect the safety of people's property, and maintain financial security and stability, said the People's Bank of China.
央行称,此举旨在打击比特币等虚拟货币交易炒作行为,保护人民群众财产安全,维护金融安全和稳定。

Virtual-currency speculation disrupts the normal economic and financial order, enhances the risks of illegal and criminal activities, such as illegal cross-border asset transfer and money laundering, and seriously infringes on the safety of people's property, the PBOC said.
央行指出,虚拟货币交易炒作活动扰乱经济金融正常秩序,滋生非法跨境转移资产、洗钱等违法犯罪活动风险,严重侵害人民群众财产安全。

Banks and non-bank payment platforms must strictly follow regulatory requirements, fulfill their obligations on customer identification and not provide products or services, such as account opening, registration, trading, clearing and settlement, of virtual-currency-related activities, the PBOC said.
各银行和支付机构必须严格落实监管规定,切实履行客户身份识别义务,不得为相关活动提供账户开立、登记、交易、清算、结算等产品或服务。

The PBOC urged the financial institutions to investigate and identify the accounts of virtual currency exchanges and over-the-counter traders, and promptly cut payment channels for virtual-currency trading.
各机构要全面排查识别虚拟货币交易所及场外交易商资金账户,及时切断交易资金支付链路;

It is necessary for the financial institutions to analyze the transaction characteristics of virtual-currency speculation, increase technological input, and improve models for monitoring abnormal transactions, the central bank said.
要分析虚拟货币交易炒作活动的资金交易特征,加大技术投入,完善异常交易监控模型。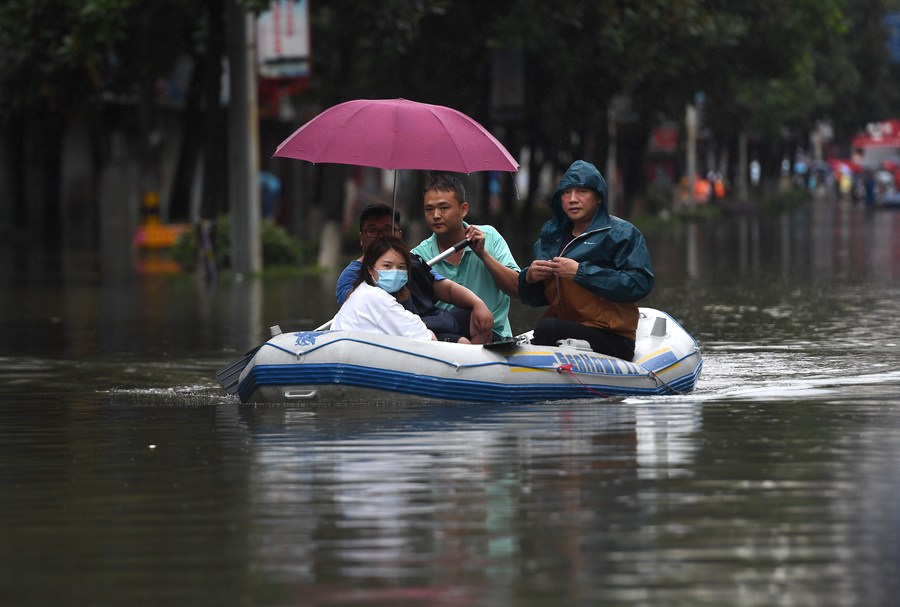 >China steps up flood control preparedness
21条河流发生超警洪水

China's Ministry of Water Resources on Sunday urged flood-prevention efforts in the northeast of the country and heavy-rainfall preparedness in the south after continuous rainfall caused some rivers to swell above alert levels.
由于连续降雨导致一些河流超过警戒水位,中国水利部6月20日要求东北地区加强防洪工作,南方地区做好强降雨准备。

A total of 21 rivers in areas including Heilongjiang, Jiangsu, Zhejiang and Sichuan provinces and the Inner Mongolia autonomous region have seen alert levels breached, according to the ministry.
黑龙江、江苏、浙江、四川、内蒙古自治区等省区的21条河流发生超警以上洪水。

The main streams of the Heilongjiang and Nenjiang rivers are expected to see obvious floods, it added.
预计黑龙江、嫩江干流将出现明显洪水过程。

Heavy rainfall will hit parts of China's southern region from Monday to Thursday, bringing above-alert-level floods in some small and medium-sized rivers in areas struck by rainstorms, meteorological data shows.
据气象部门预报,6月21日至6月24日,南方部分地区将有一次强降雨过程,暴雨区内部分中小河流可能发生超警洪水。

The ministry urged special flood-prevention efforts in these areas, emphasizing dike inspection and reinforcement, personnel relocation, as well as water regulation at reservoirs.
水利部要求上述地区加强防洪工作,扎实做好堤防巡查防守、人员转移避险和水库调度等工作。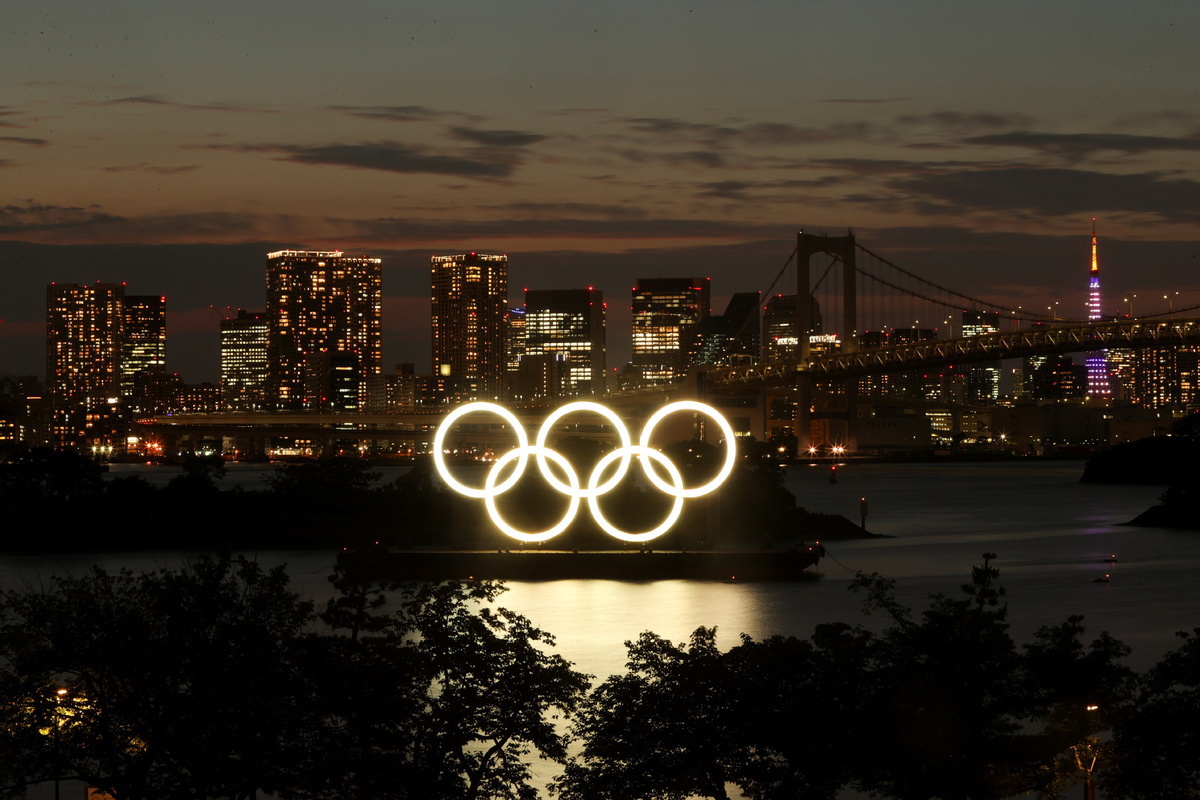 >Tokyo sets spectator cap at 10,000
东京奥运观众人数上限1万人

A maximum of 10,000 spectators will be allowed into each venue of the Tokyo Olympic Games, the Tokyo Olympic organizers said on Monday.
东京奥组委6月21日宣布,东京奥运比赛场馆的观众人数上限1万人。

The long-awaited decision was made by Tokyo 2020 organizing committee, the Japanese government and the Tokyo metropolitan government, and reported to the International Olympic Committee and International Paralympic Committee at a virtual five-party meeting.
东京奥组委、日本政府和东京都政府共同作出了这一让人等待许久的决定,并在五方线上会议上通报给了国际奥委会和国际残奥委会。

"The spectator limit for the Olympic Games will be set at 50 percent of venue capacity, up to a maximum of 10,000 people at all venues," a statement read.
声明称,东京奥运会所有场馆的观众上限为场地容纳量的50%,最多不得超过1万人。

However, in the event that a state of emergency or other priority measures aimed at preventing infection is implemented at any time after July 12, 2021, restrictions on spectator numbers at the Games, including non-spectator competitions, will be based on the content of the state of emergency or other relevant measures in force at that time.
但是,如果在今年7月12日之后,日本发布了紧急事态宣言或实施了其它防疫重点措施,则入场观众人数限制将依据届时紧急事态宣言的内容或其它相关防疫措施而定,包括改为无观众闭门赛事。

Find more audio news on the China Daily app.
中国日报网英语点津版权说明:凡注明来源为"中国日报网英语点津:XXX(署名)"的原创作品,除与中国日报网签署英语点津内容授权协议的网站外,其他任何网站或单位未经允许不得非法盗链、转载和使用,违者必究。如需使用,请与010-84883561联系;凡本网注明"来源:XXX(非英语点津)"的作品,均转载自其它媒体,目的在于传播更多信息,其他媒体如需转载,请与稿件来源方联系,如产生任何问题与本网无关;本网所发布的歌曲、电影片段,版权归原作者所有,仅供学习与研究,如果侵权,请提供版权证明,以便尽快删除。