每日新闻播报(September 24)
chinadaily.com.cn 2021-09-24 17:40
分享到微信 为正常播放该音频,请使用IE9及以上版本IE浏览器或其它浏览器。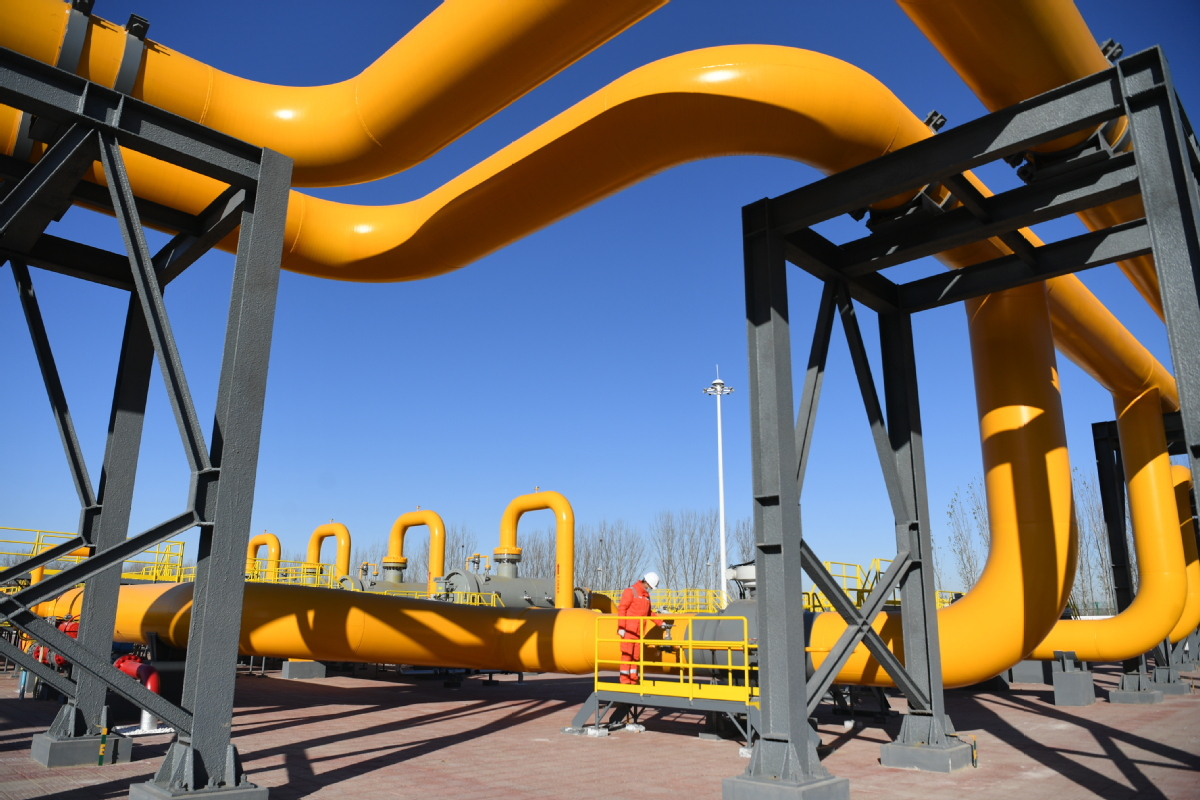 >Plan passed for new infrastructure
国务院审议通过'十四五'新型基建规划

The State Council executive meeting chaired by Premier Li Keqiang on Wednesday adopted the 14th Five-Year Plan for New Infrastructure Development, to spur domestic demand, economic transformation and growth sustainability.
国务院总理李克强9月22日主持召开国务院常务会议,审议通过"十四五"新型基础设施建设规划,推动扩内需、促转型、增后劲。

In the 14th Five-Year Plan period (2021-25), a well-calibrated layout will be in place for the development of new infrastructure, underpinned by information networks and technological innovation. This is conducive to sustaining growth, facilitating structural adjustments and benefiting the people.
会议指出,"十四五"时期科学布局和推进建设以信息网络为基础、技术创新为驱动的新型基础设施,有利于促进稳增长、调结构、惠民生。

Information infrastructure development will be accelerated.
要加强信息基础设施建设。

National backbone networks and metropolitan area networks will be coordinated and fortified with higher bandwidth. Gigabit fiber optic networks will be remodeled to deliver faster connections.
推动国家骨干网和城域网协同扩容,开展千兆光网提速改造。

Integrated infrastructure will be steadily developed.
要稳步发展融合基础设施。

A multi-tiered industrial internet platform will be fostered to promote collaborative innovation.
打造多层次工业互联网平台,促进融通创新。

Investment from diversified channels will be encouraged, and openness and cooperation advanced.
要鼓励多元投入、推进开放合作。

The private sector and overseas investors will be supported in participating in the investment and operation of new infrastructure.
支持民营和境外资本参与新型基础设施投资运营。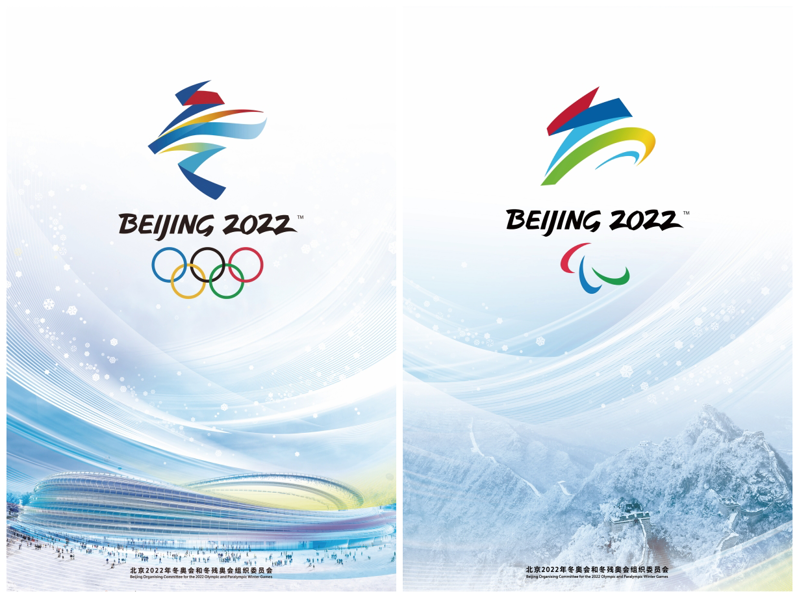 >2022 Winter Olympic posters unveiled
北京冬奥会宣传海报发布

With just over four months to go before the Beijing Winter Olympics open on Feb 4, the organizers unveiled a series of posters for the event at the opening ceremony of Beijing Design Week on Wednesday.
北京冬奥会将于2022年2月4日正式开幕,距今还有4个多月。9月22日,北京冬奥组委在2021北京国际设计周开幕式上发布了一系列北京冬奥会海报。

Three sets of official posters feature the Games' emblem and mascots, while 11 promotional posters were selected from among thousands of entries received for a design competition.
三组官方海报主打北京冬奥会会徽以及吉祥物,11套(件)宣传海报是通过征集活动从数千个作品中遴选出来的。

"The posters stand out due to their compelling combination of winter sports action, Chinese cultural elements, landmarks of the host city and contemporary design, which make them a strong package presenting the image of the Games to the world while building on anticipation of the Olympics," said Chen Ning, director of the committee's culture and ceremony department.
北京冬奥组委文化活动部部长陈宁说,这11套作品能脱颖而出,是因为它们完美地结合了冰雪运动、中国文化、城市风貌和当代设计元素,能够更好地向世界宣传北京冬奥会,营造热烈的冬奥氛围。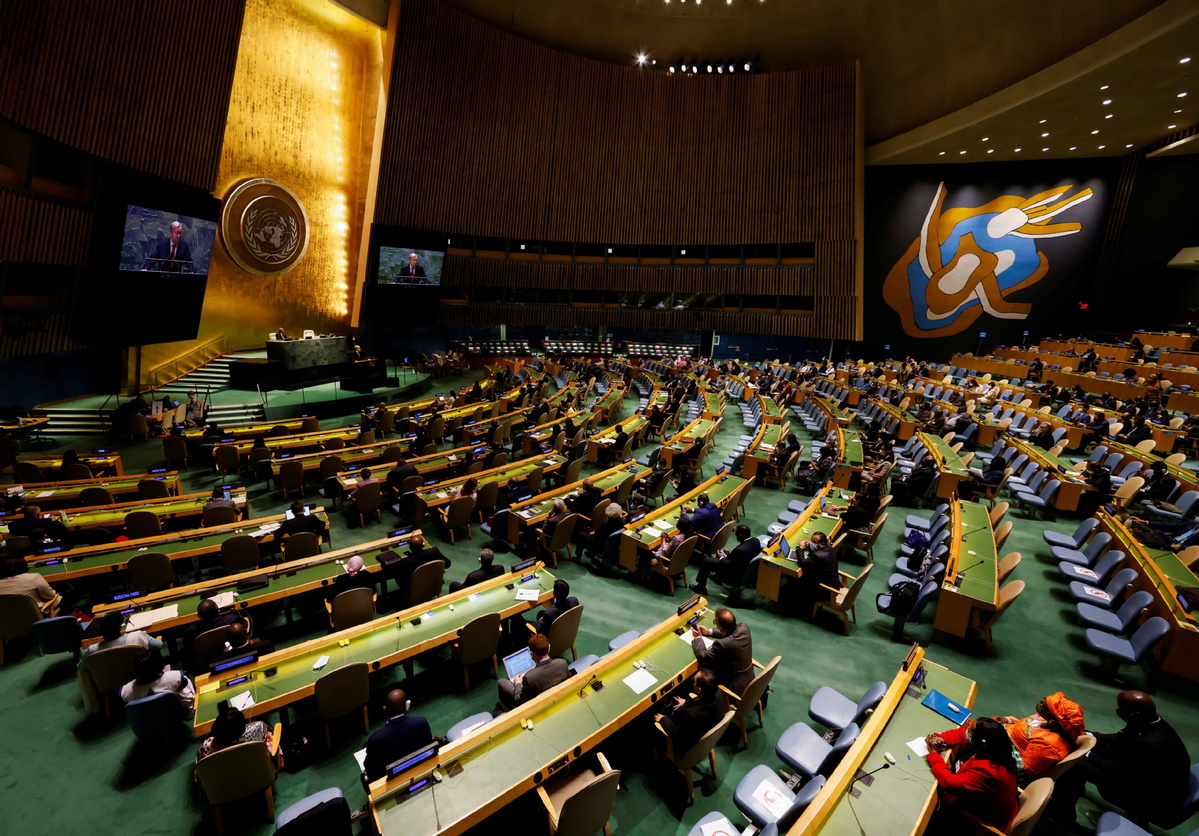 >UN marks 20th anniversary of Durban Declaration
联大纪念'德班宣言和行动纲领'通过20周年

The UN General Assembly on Wednesday held a high-level meeting to mark the 20th anniversary of the adoption of the Durban Declaration and Programme of Action.
当地时间9月22日,联合国大会举行纪念《德班宣言和行动纲领》通过20周年高级别会议。

In his opening remarks, UN Secretary-General Antonio Guterres called on all member states to take concrete actions, including policy measures, legislation and more granular data collection, to build on the current momentum against racism.
联合国秘书长古特雷斯在开幕致辞中呼吁所有成员国采取切实行动,包括政策措施、立法和更细化的数据收集,以支持当前全球打击种族主义的努力。

Racism and racial discrimination still permeate institutions, social structures, and everyday life in every society. Structural racism and systematic injustice still deny people their fundamental human rights, he said.
古特雷斯说,种族主义和种族歧视仍然渗透到每个社会的制度、社会结构和日常生活中,结构性种族主义和系统性不公正仍然在剥夺人们的基本人权。

The 20th anniversary of the Durban Declaration and Programme of Action offers an important opportunity to reflect on the status quo and future actions, said Guterres.
联大纪念《德班宣言和行动纲领》通过20周年高级别会议为世界提供了一个重要的机会来反思国际社会的立场和下一步做法。

Chinese State Councilor and Foreign Minister Wang Yi said that China calls on all countries to uphold an attitude of zero tolerance and establish a sound legal framework to combat racism.
中国国务委员兼外长王毅表示,中国敦促各国秉持"零容忍"态度,建立健全打击种族主义的法律框架。

"China will continue to work with other countries to make unremitting efforts to completely eliminate racism and build a world where everyone is equal," Wang said.
王毅说,中国将继续与各国一道,为彻底消除种族主义、建设人人平等的世界不懈努力。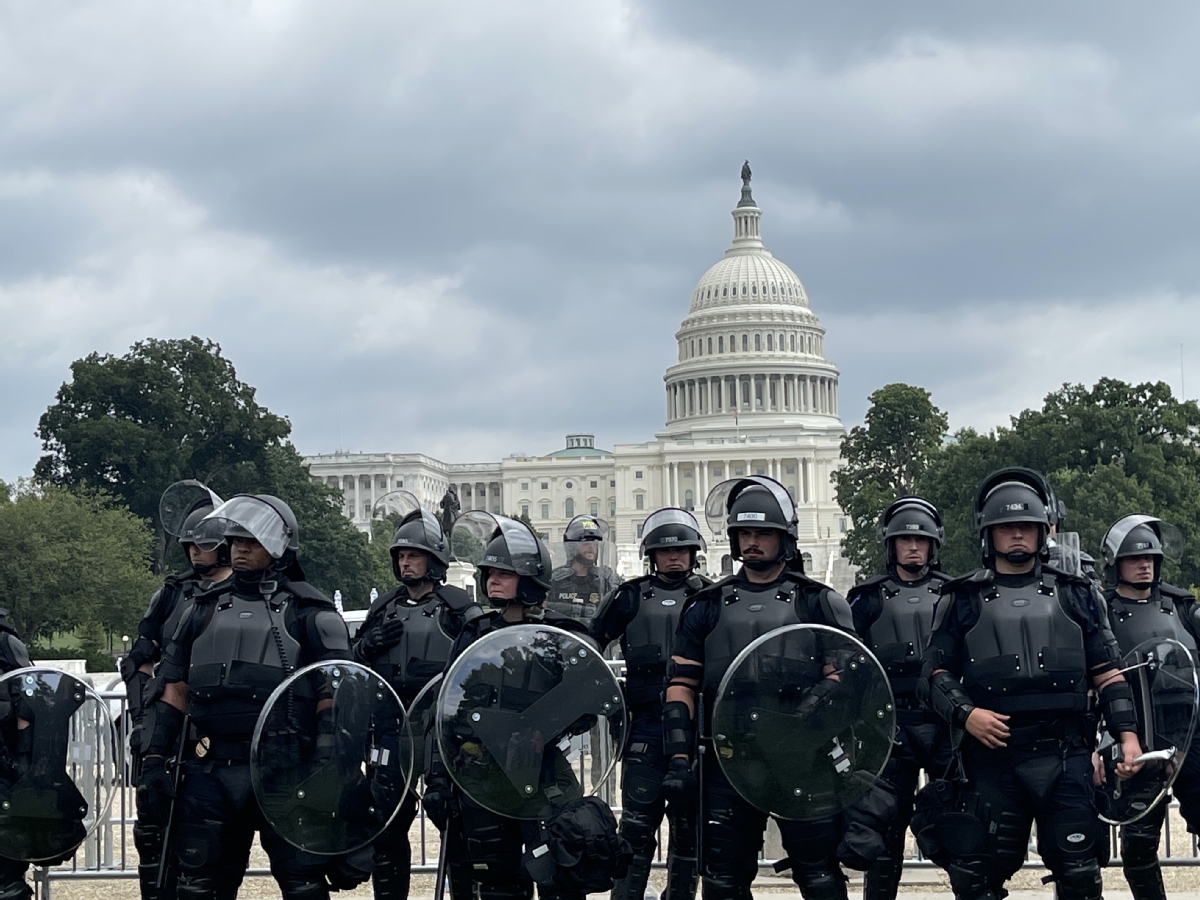 >'Funeral home' ad for the unvaccinated
美'殡仪馆广告'鼓励打疫苗

The truck had the name of a funeral home on it. But instead of a soothing thought, the message on the side read: "Don't get vaccinated."
卡车上写着一家殡仪馆的名字,但是,车上并没有写上安抚人心的话语,而是写着:"不要接种疫苗"。

The black truck advertising for "Wilmore Funeral Home" delivered that blunt and unexpected message on Sunday to football fans in downtown Charlotte as they headed to watch the Carolina Panthers play the New Orleans Saints.
9月19日,当美国北卡罗来纳州夏洛特市中心的橄榄球球迷们前往观看卡罗莱纳黑豹队对新奥尔良圣徒队的比赛时,"威尔莫殡仪馆"黑色卡车上的这则广告向他们传递了这条直白而意外的信息。

There is no "Wilmore Funeral Home". "Get vaccinated now" pops up on its website, along with a message that says, "If not, see you soon."
所谓的"威尔莫殡仪馆"只是杜撰出来的机构,该殡仪馆的网站上写着:"赶紧打疫苗,否则我们很快就能相见。"

Many employers and public health officials are searching for ways to get more people vaccinated against Covid-19, using everything from money and free food to even lavish vacations and VIP Super Bowl tickets.
美国许多雇主和公共卫生官员正在想方设法让更多人接种新冠疫苗,采用了发放金钱和免费食物,奖励豪华假期、甚至赠予超级碗VIP门票等各种办法。

The fully vaccinated account for just 54.7% of the total US population.
但截至目前,完成疫苗接种的人口仅占美国总人口的54.7%。

In North Carolina, vaccination rates are even lower -- roughly 48.8% of residents are fully vaccinated.
北卡罗来纳州则仅有大约48.8%,处于"拖后腿"的状态。
Find more audio news on the China Daily app.
中国日报网英语点津版权说明:凡注明来源为"中国日报网英语点津:XXX(署名)"的原创作品,除与中国日报网签署英语点津内容授权协议的网站外,其他任何网站或单位未经允许不得非法盗链、转载和使用,违者必究。如需使用,请与010-84883561联系;凡本网注明"来源:XXX(非英语点津)"的作品,均转载自其它媒体,目的在于传播更多信息,其他媒体如需转载,请与稿件来源方联系,如产生任何问题与本网无关;本网所发布的歌曲、电影片段,版权归原作者所有,仅供学习与研究,如果侵权,请提供版权证明,以便尽快删除。