每日新闻播报(December 3)
chinadaily.com.cn 2021-12-03 17:00
分享到微信 为正常播放该音频,请使用IE9及以上版本IE浏览器或其它浏览器。
>Plan for vocational skills training
'十四五'职业技能培训规划获审议通过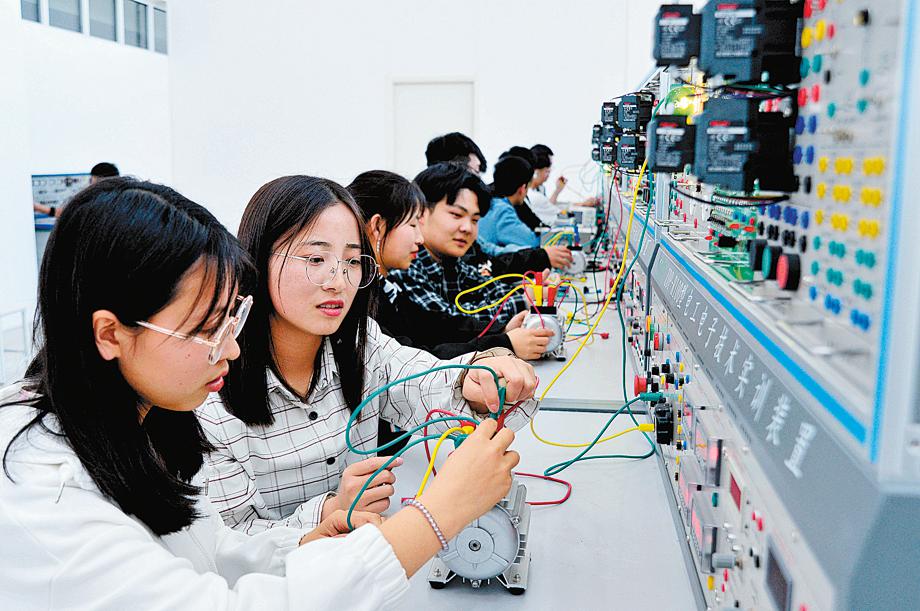 A plan for vocational skills training during the 14th Five-Year Plan period (2021-2025) was reviewed and approved at a State Council executive meeting chaired by Premier Li Keqiang on Wednesday.
国务院总理李克强12月1日主持召开国务院常务会议,会议审议通过"十四五"职业技能培训规划。

During the 13th Five-Year Plan period (2016-2020), great progress was made in vocational skills training, which played a key role in stabilizing and promoting employment, according to the meeting.
会议指出,"十三五"期间,职业技能培训取得长足进展,对稳岗促就业发挥了重要作用。

Efforts should be stepped up to advance vocational skills training, which will remain employment-oriented and suit market demands during the 2021-2025 period, the meeting said.
"十四五"时期,要坚持就业导向、适应市场需求,推动职业技能培训扩容提质。

China will support various vocational schools and training institutions in providing training, the meeting said, stressing the importance of more support with central-budget investment for the construction of public training bases.
支持各类职业院校和职业培训机构开展培训。加强中央预算内投资对公共实训基地建设等的支持。

More work should be done to advance the training of highly skilled talent in advanced manufacturing and modern services industries, and over 30 million rural migrant workers are expected to receive training during the period, according to the meeting.
加强先进制造业、现代服务业等高技能人才培养。培训农民工3000万人次以上。
>Mars probes complete in-orbit relay communication test
中欧火星探测器开展在轨中继通信试验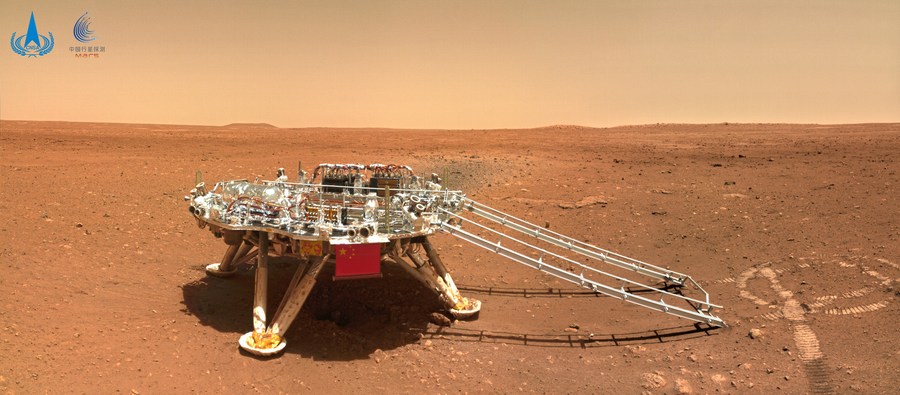 China's Mars probe Tianwen-1 and the European Space Agency's (ESA's) Mars Express spacecraft have successfully performed an in-orbit relay communication test, the China National Space Administration (CNSA) said on Wednesday.
国家航天局12月1日表示,近期,我国天问一号与欧空局火星快车任务团队合作,开展了祝融号火星车与火星快车轨道器在轨中继通信试验,取得圆满成功。

China's Mars rover Zhurong sent test data to Mars Express over a distance of approximately 4,000 kilometers. The communication lasted 10 minutes.
在约定时刻,由祝融号向火星快车发送测试数据,通信距离约4000千米,通信时长10分钟。

Mars Express received the data and forwarded it to ESA's deep space tracking station. After receiving the data, the station sent it to the European Space Operations Center (ESOC), and ESOC then forwarded the data to the Beijing Aerospace Control Center.
火星快车接收数据后转发给欧空局所属深空测控站,测控站接收后发送给欧洲空间操作中心(ESOC),ESOC再转发至北京航天飞行控制中心。

Data analysis results show that the relay communication equipment interfaces of Zhurong and Mars Express match and conform to international standards, and the contents of the transmitted data are complete and correct.
根据数据判读分析结果,双方任务团队确认祝融号和火星快车配置的中继通信设备接口匹配,符合国际标准,传输数据内容完整正确。

The Tianwen-1 team and the Mars Express team will undertake further cooperation in scientific data relay communication, according to CNSA.
后续,双方将在本阶段试验的基础上,进一步开展科学数据中继通信合作。
>Universal Beijing Resort plans expansion
北京环球影城二期正谋划建设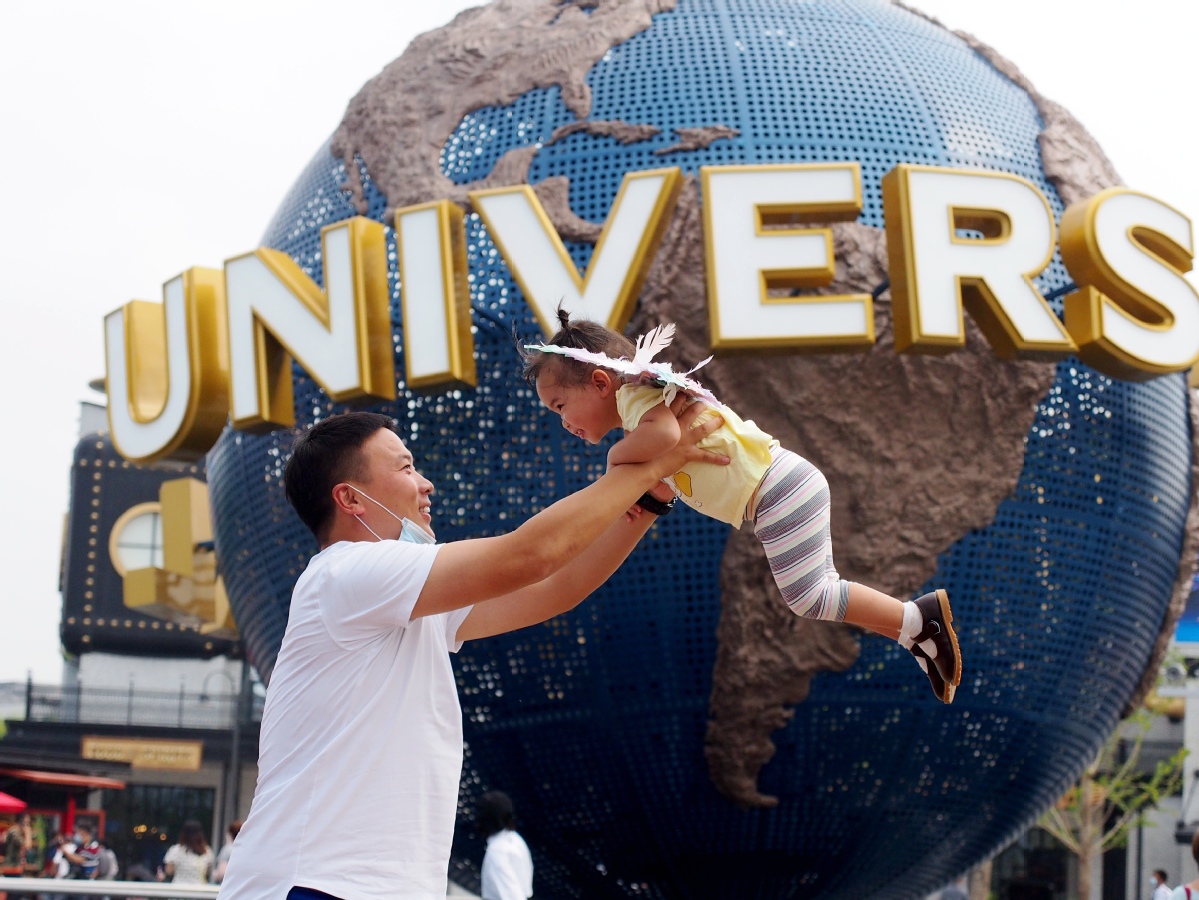 Universal Beijing Resort is planning its second phase of construction, according to a press briefing on Wednesday. The expansion will cover 2.2 square kilometers, and five more hotels are expected to be built.
北京市委常委、常务副市长崔述强12月1日在新闻发布会上表示,环球主题公园二期还有2.2平方公里和五个酒店正在谋划建设。

The annual number of visits to the existing resort, which covers 1.8 square kilometers, is estimated to reach 10 million, municipal government official Cui Shuqiang said at the press briefing. The resort has boosted tourism in the neighboring areas of Beijing's Tongzhou district, where the Beijing Municipal Administrative Center and the resort are located, Cui said.
崔述强表示,这个主题公园的规划现在刚刚建成了第一期,占地1.8平方公里,年接待游客量预计达1000万人次,对整个副中心以及周边地区的旅游业起到了非常好的带动作用。

Universal Beijing Resort began operations in September and became the fifth Universal Studios theme park globally, the third in Asia, and the first in China.
位于通州的环球主题公园于今年9月开园,是世界第5个、亚洲第3个、我国首个环球影城。
>Japan suspends entry of foreign visitors
日本暂停所有外国人入境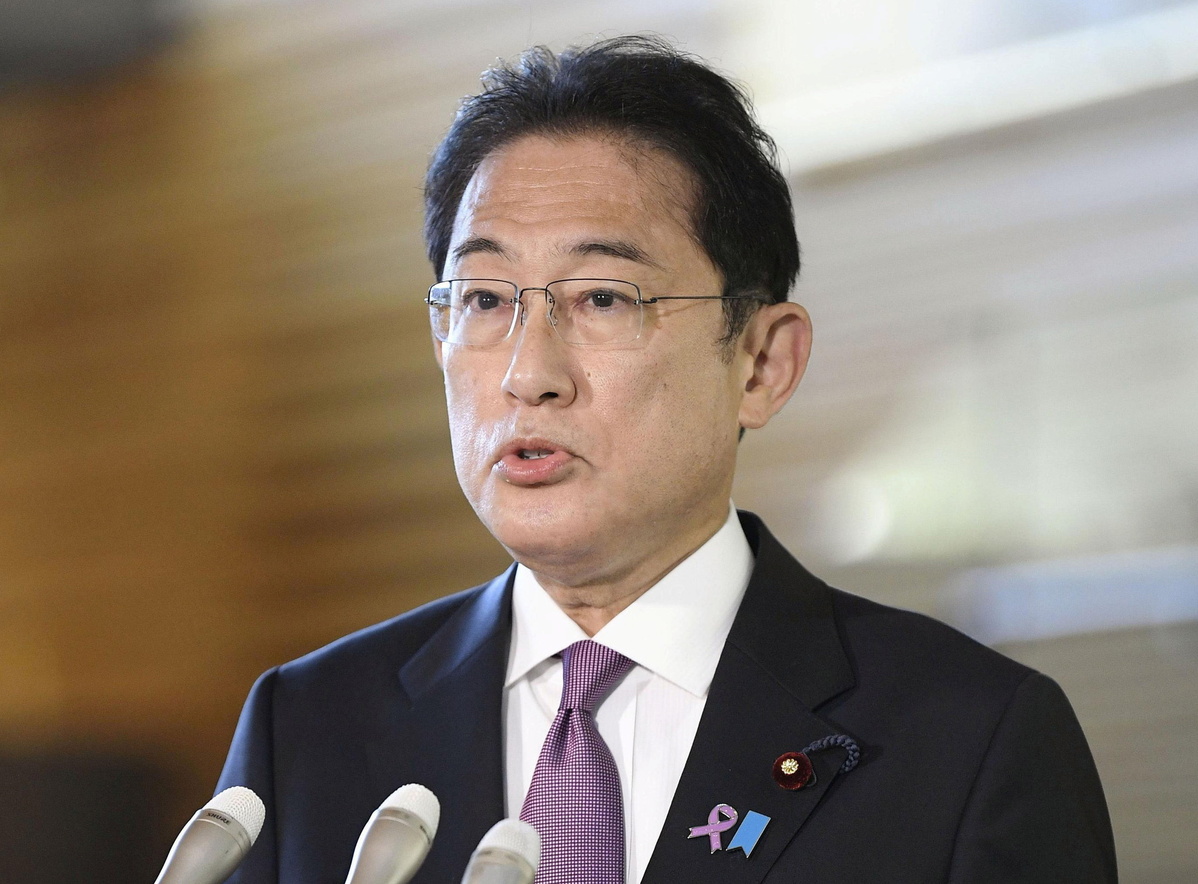 Japanese Prime Minister Fumio Kishida said on Monday that the government will ban the entry of all foreign nationals in principle from Tuesday amid concerns over the new Omicron variant of COVID-19.
日本首相岸田文雄11月29日表示,由于担心新型新冠病毒变异株"奥密克戎",政府将从11月30日起原则上禁止所有外国人入境。

Kishida told local media that the decision was made to avoid the worst-case scenario, adding that "it is a temporary measure until information about the Omicron variant becomes clear."
岸田文雄告诉当地媒体,做出这一决定是为了避免最坏情况,并补充说"这是在奥密克戎毒株的信息未明确前所采取的临时措施。"

Japan will also suspend the recent easing of entry restrictions made on Nov 8, which has allowed vaccinated business travelers to take a shorter quarantine period and started to accept entry applications for students and technical interns on the condition their host organization agrees to take responsibility for monitoring their movements.
同时,日本也暂停了11月8日宣布的放宽入境限制的政策。日本政府11月8日曾宣布,允许已接种疫苗的商务旅客入境后缩短隔离期,并开始接收来自留学生和技术实习生的入境申请,前提条件是接收单位或学校同意对入境者进行"行动管理"。
Find more audio news on the China Daily app.
中国日报网英语点津版权说明:凡注明来源为"中国日报网英语点津:XXX(署名)"的原创作品,除与中国日报网签署英语点津内容授权协议的网站外,其他任何网站或单位未经允许不得非法盗链、转载和使用,违者必究。如需使用,请与010-84883561联系;凡本网注明"来源:XXX(非英语点津)"的作品,均转载自其它媒体,目的在于传播更多信息,其他媒体如需转载,请与稿件来源方联系,如产生任何问题与本网无关;本网所发布的歌曲、电影片段,版权归原作者所有,仅供学习与研究,如果侵权,请提供版权证明,以便尽快删除。