每日新闻播报(January 5)
chinadaily.com.cn 2022-01-05 11:01
分享到微信 为正常播放该音频,请使用IE9及以上版本IE浏览器或其它浏览器。
>Nations say nuclear war unwinnable
五大核武国发布联合声明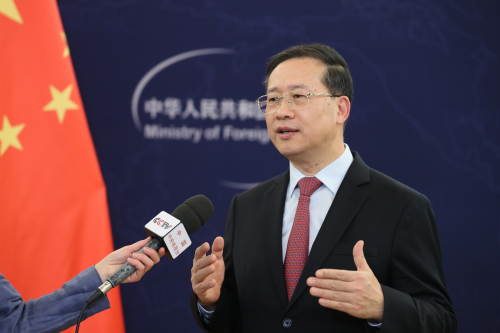 Leaders of five nuclear-armed states reaffirmed on Monday none of their nuclear weapons are targeted at each other or any other state, emphasizing a nuclear war cannot be won and must never be fought. In a joint statement issued by China, France, Russia, Britain and the United States-the first of its kind-the leaders said they consider the avoidance of war between nuclear states and the reduction of strategic risk as their utmost responsibility.
1月3日,中国、法国、俄罗斯、美国、英国五个核武器国家领导人共同发表《关于防止核战争与避免军备竞赛的联合声明》。联合声明称,"避免核武器国家间爆发战争和减少战略风险是我们的首要责任",强调核战争打不赢也打不得,重申不将核武器瞄准彼此或其他任何国家。这是五国领导人首次就核武器问题发表声明。

"As nuclear use would have far-reaching consequences, we also affirm nuclear weapons-for as long as they continue to exist-should serve defensive purposes, deter aggression and prevent war," they said in the statement, adding further proliferation of such weapons must be prevented.
联合声明称:"鉴于核武器使用将造成影响深远的后果,我们也申明,只要核武器继续存在,就应该服务于防御目的、慑止侵略和防止战争。我们坚信必须防止核武器进一步扩散。"
>10,000 missing, abducted children found in 2021
"团圆"行动找回被拐儿童1万余名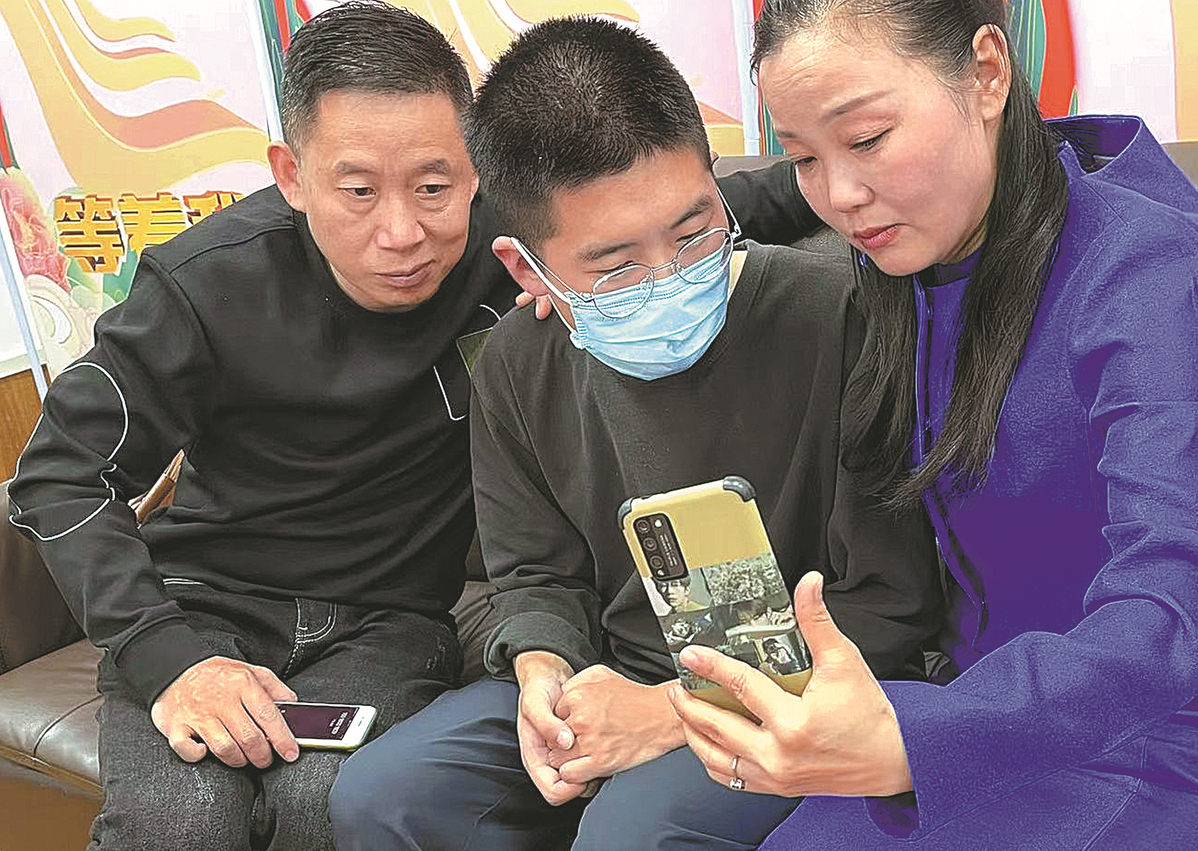 Chinese police helped a total of 10,932 missing or abducted children return home in 2021 via a nationwide special campaign, according to the Ministry of Public Security. The "Tuanyuan" campaign, meaning "reunion" in Chinese, brought home 2,538 victims who had been separated from their families for 20 to 30 years, as well as 1,812 victims for 30 to 40 years, 371 victims for 40 to 50 years, 190 victims for 50 to 60 years, and 110 victims for more than 60 years.
来自公安部的消息,2021年全国公安机关深入开展"团圆"行动,累计找回10932名历年失踪被拐儿童,其中,失踪20年至30年的有2538名,失踪30年至40年的有1812名,失踪40年至50年的有371名,失踪50年至60年的有190名,失踪60年以上的有110名。

Since the launch of the campaign, Chinese police have resolved more than 350 long pending cases involving child abduction, and 890 suspects have been caught, the ministry said.
"团圆"行动开展以来,公安机关共侦破拐卖儿童积案350余起,抓获拐卖犯罪嫌疑人890名。
>New lawmakers of HKSAR sworn in
新一届香港立法会议员宣誓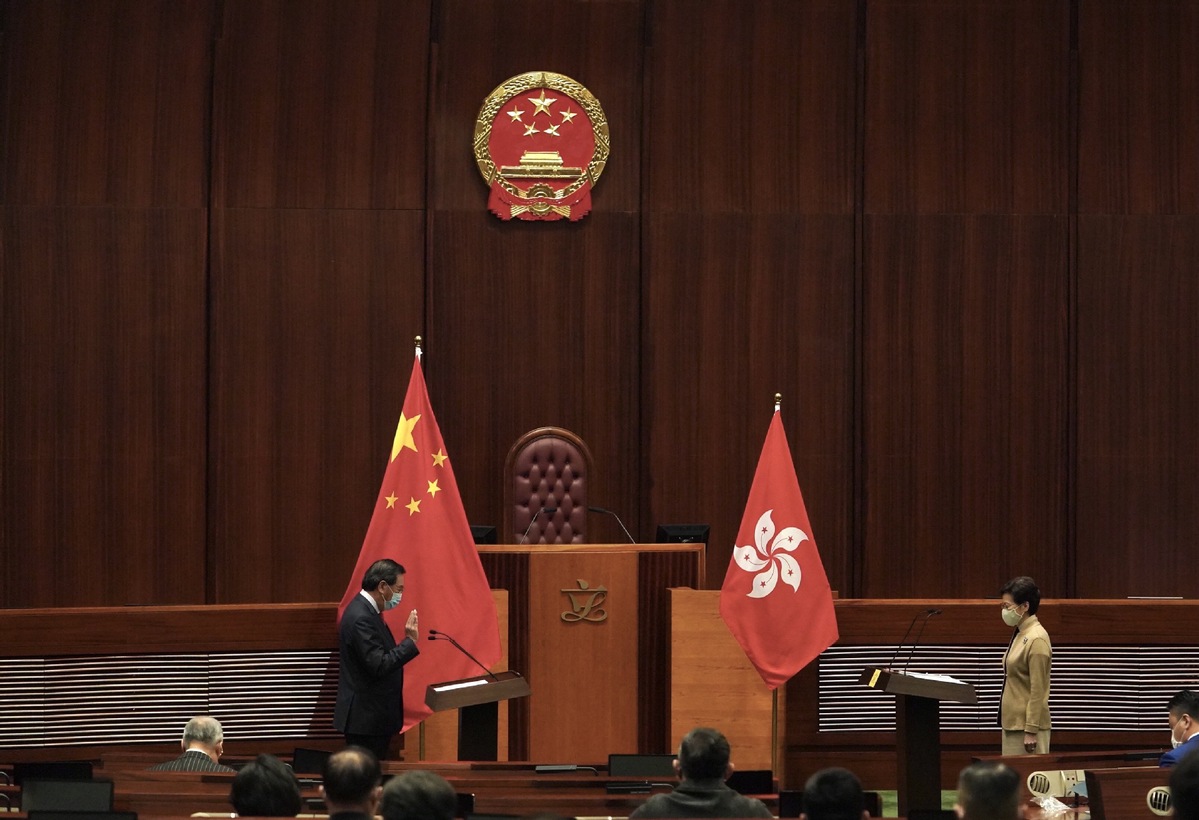 Ninety lawmakers in the Hong Kong Special Administrative Region were sworn into office at a ceremony on Monday. They took the oath of office in front of the national emblem for the first time in the SAR's history. Administering the process, Hong Kong Chief Executive Carrie Lam Cheng Yuet-ngor determined all of the oaths were valid. During the ceremony, the new members of the Legislative Council, who are the first lawmakers elected under the revamped electoral system, swore allegiance to the Hong Kong SAR and its Basic Law.
1月3日,香港特别行政区第七届立法会议员宣誓就职仪式举行,90位新任议员首次在国徽下庄严宣誓,表示拥护《中华人民共和国香港特别行政区基本法》,效忠中华人民共和国香港特别行政区。监誓人特区行政长官林郑月娥确定全体90位候任立法会议员的宣誓为有效宣誓。这是香港特区完善选举制度后产生的首届立法会。

The seventh-term Legislative Council started its four-year term of office on Saturday.
香港特区第七届立法会任期自2022年1月1日开始,任期4年。

It is scheduled to have its first session on Jan 12.
按照议程,本届立法会将在1月12日举行首次会议。
>Average temperature hits new high
全国平均气温创60年新高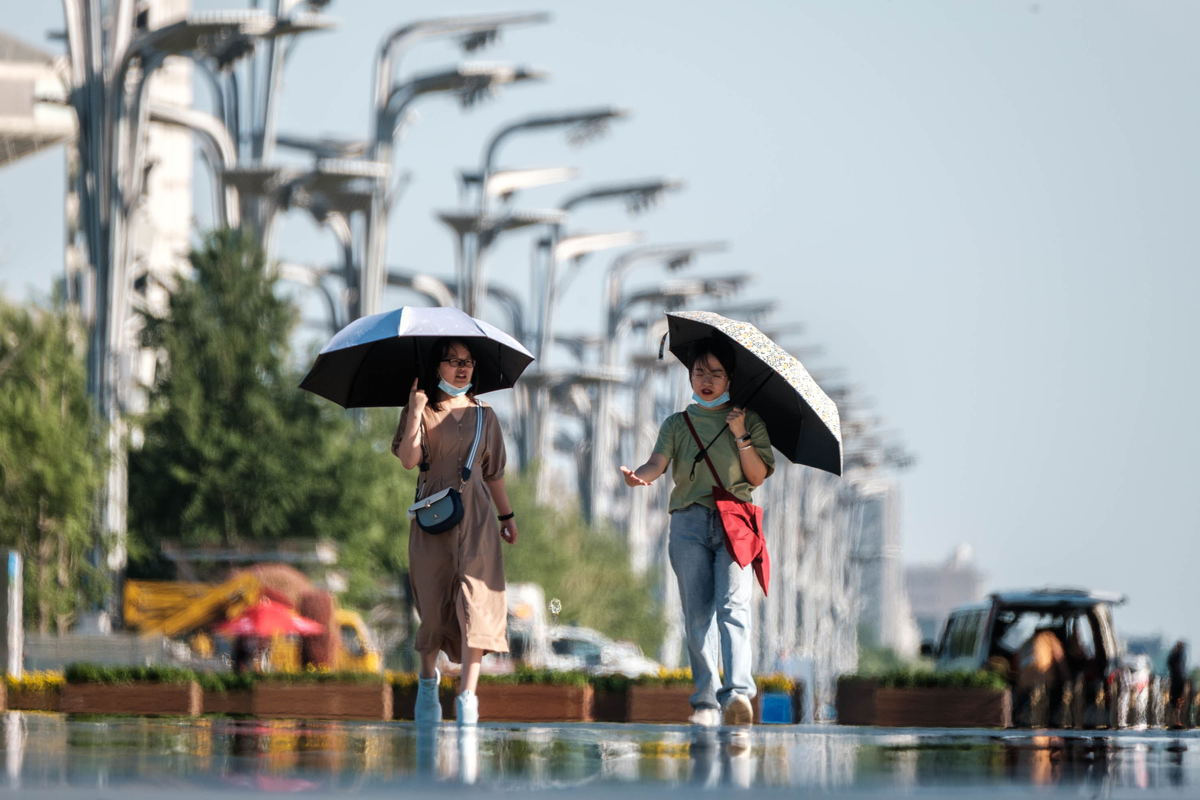 China's national average temperature was 10.7 C in 2021, 1 C higher than usual and the highest reading in 60 years, according to the China Meteorological Administration.
中国气象局发布的数据显示,2021年全国平均气温10.7℃,较常年偏高1℃,为1961年以来历史最高。

More extreme weather events were recorded in China last year, with stronger intensity and higher frequency, said Song Shanyun, spokesperson for the administration.
据中国气象局新闻发言人宋善允介绍,2021年我国极端天气气候事件广发、频发、强发、并发。

The national average precipitation was 671.3 mm last year, 6.8 percent more than usual.
2021年全国平均降水量671.3毫米,较常年偏多6.8%;

In particular, northern China saw average precipitation reach 697.9 mm, the second-highest figure in history and 40.6 percent more than previous years.
北方地区平均降水量697.9毫米,较常年偏多40.6%,为历史第二多。

China also saw 12 days of hot weather on average last year, the second highest in the last six decades. The country also experienced stronger typhoons, dust storms and cold waves last year, Song said.
2021年,全国平均高温日数达到12天,是1961年以来历史次多。据介绍,去年我国还出现了超强台风、沙尘和寒潮天气。
Find more audio news on the China Daily app.
中国日报网英语点津版权说明:凡注明来源为"中国日报网英语点津:XXX(署名)"的原创作品,除与中国日报网签署英语点津内容授权协议的网站外,其他任何网站或单位未经允许不得非法盗链、转载和使用,违者必究。如需使用,请与010-84883561联系;凡本网注明"来源:XXX(非英语点津)"的作品,均转载自其它媒体,目的在于传播更多信息,其他媒体如需转载,请与稿件来源方联系,如产生任何问题与本网无关;本网所发布的歌曲、电影片段,版权归原作者所有,仅供学习与研究,如果侵权,请提供版权证明,以便尽快删除。