What is greenwashing? 何为"漂绿"?
中国日报网 2022-07-01 15:05
分享到微信 Reader question:
Please explain "greenwashing", as in this sentence: This is greenwashing of energy technologies that are harmful to climate and to the environment, and it must be stopped!

My comments:
Greenwashing is essentially whitewashing.
Whitewashing?
Yeah, literally, that's the act of covering the outside walls of buildings with whitewash or white paint to give them a fresh and clean look.
Figuratively, that refers to any dishonest act by governments or companies that makes them look better than they actually are.
Greenwashing, by extension and inference, refers to any whitewashing to take advantage of people's love of a green and clean environment, as green stands for environmental friendliness.
In other words, it makes something seem less harmful to the environment.
In our example, some energy technologies are harmful to the environment. Yet, they are being presented as green or environmentally friendly.
For example, clean diesel is something that's often heard these days. But there's no such thing as clean diesel if we nitpick. It's still fossil fuel, and not clean. It's not to be confused with solar power, for example, which is clean.
Clean coal, for example, is another glossed over name.
Greenwashing is misleading, and, along with technologies that are harmful to the environment, "it must be stopped".
All right, let's read a few greenwashing examples in recent media:

1. Ads are ubiquitous in many people's lives, whether on billboards across our cities or on our phones as we're tracked across the internet. That's a huge amount of power and influence. For example, ads which appeal to eco-conscious consumers have the potential to dramatically affect public perceptions of how brands are addressing climate change.
The green advertising trend – featuring ads that explicitly or implicitly address the relationship between a product or service and the natural environment, promote a green lifestyle, or present a corporation as environmentally responsible – is growing fast. Many ads now feature a range of clever tactics, from filling your screen with green to using vague terms like "all-natural", designed to convince you the products they're selling are good for the planet.
But are these ads truly reflective of improvement when it comes to production practices, or is this just another example of greenwashing – when companies present an exaggerated or even false image of having a positive impact on the environment? Thanks to a growing body of research, there are a number of things you can look out for to tell the difference.
As more and more people's eyes are opened to the harsh reality of climate change and the damaging role consumerism has to play in accelerating it, brands are realizing the need to "put green first" if they want to sell their services. As a result, the last three decades have seen environmental advertising flourish.
In reaction, research on green advertising began to emerge in the early 1990s. Although it's been relatively scarce, growing numbers of academics have been examining how people respond to green ads – and how realistic these ads actually are.
Even back in 2009, a survey found that 80% of marketers were preparing to increase spending on green marketing to target more environmentally conscious consumers. And research since has stressed the importance of developing the appropriate blend of communication and messaging techniques in an advert to get those with environmental concerns interested.
Studies suggest that people's emotional affinity towards nature has a strong positive influence on their levels of green consumption. And since eco-friendly products are also often more expensive, ads for them tend to play on people's emotions – rather than focusing on the functional benefits of the products – to encourage purchase.
Some companies, however, try to create this effect without the facts to back it – "greenwashing". Greenwashed ads present confusing or misleading claims that lack concrete information about the actual environmental impacts of whatever's being advertised. They often involve emotional appeals that make you feel good about helping the environment, when the reality is less palatable.
- Greenwashing: how ads get you to think brands are greener than they are – and how to avoid falling for it, GlobalComment.com, June 21, 2022.

2. For all the greenwashers out there on Wall Street, the party may really be over. There's now little doubt that the U.S. Securities and Exchange Commission (SEC) actually means business in its bid to crack down on misleading claims by managers of environmental, social, and corporate governance (ESG) – focused funds.
Last month, the regulator fined a Bank of New York Mellon Corp. investment unit on allegations that it falsely implied some of the firm's mutual funds had undergone so-called ESG quality reviews. And now, the agency has taken on much bigger game, looking into whether some of Goldman Sachs Group Inc.'s mutual funds fail to meet the environmental, social, and governance metrics proclaimed by their marketing materials.
"These are the first ripples of a wave of regulatory interventions that we are likely to see in the coming months," said Sonali Siriwardena, partner and global head of ESG at law firm Simmons & Simmons.
Under Chair Gary Gensler, nominated by President Joe Biden to run the SEC in 2021, officials have been demanding that money managers explain the standards they supposedly use to classify ESG-labeled funds. When the examination division spots potential misconduct, it typically alerts the agency's enforcement unit for further investigation.
The BNY Mellon case may provide a roadmap for future cases. After a review, the SEC announced on May 23 that BNY Mellon Investment Adviser Inc. used "material misstatements and omissions" concerning the consideration of ESG principles in making investment decisions for some mutual funds overseen by the firm. The agency concluded that BNYMIA had said portfolio holdings in its Overlay funds would be subject to "an ESG quality review." That turned out not to be the case, the SEC said.
As a result, the SEC found that the firm had violated Section 34(b) of the Investment Company Act, which says it's unlawful to make any untrue statement of material fact in any registered document. BNYMIA agreed to pay a civil penalty of $1.5 million. While certainly not a lot relative to other recent securities violations uncovered by the SEC, this is likely just the beginning.
But one Wall Street lawyer sought to downplay the "wave of regulatory interventions" predicted by Siriwardena. "We aren't talking about a Ponzi scheme or allegations of an industry-wide fraud like what we saw with the subprime mortgage meltdown," contends lawyer Marc Elovitz of Schulte Roth & Zabel, an adviser to private fund managers. "We aren't talking here about a vast conspiracy by asset managers."
Rather than a concerted Wall Street effort to make as much money as possible by slapping ESG labels on everything, Elovitz argues, the recent inundation of greenwashing is a function of the sector's novelty. ESG is a fairly recent innovation in investment management, Elovitz said. As the market matures, he predicts, there will be greater clarity around the definition of ESG, and that will ultimately result in better transparency.
- The SEC War on Greenwashing Has Begun, TreasuryAndRisk.com, June 22, 2022.

3. Fossil fuel firms are misleading the public about their moves to cut greenhouse gases and curb climate change – and social media are hosting ads that perpetuate this "greenwashing", researchers say.
Many companies have vowed to reach the "net zero" level of greenhouse gas emissions needed to keep global warming below 1.5 degrees Celsius under the Paris climate accords, the threshold established by scientists for avoiding the worst impacts.
At the same time, research shows, they are advertising and lobbying for more drilling and burning of the fossil fuels that are heating the Earth's surface.
Leaders and businesspeople agree that changing how we warm our homes and power industries is no simple task.
But critics say the gap between slogans and action undermines meaningful efforts to cut emissions.
In a study published by the open-access science journal PLOS, scientists analyzed the gap between talk and deeds on climate and low-carbon energy by four big oil companies: BP, Shell, ExxonMobil and Chevron.
Their green strategies "are dominated by pledges rather than concrete actions," concluded the study, under lead author Mei Li of Tohoku University in Japan.
"Until actions and investment behaviour are brought into alignment with discourse, accusations of greenwashing appear well-founded."
- 'Greenwashing': a new climate misinformation battleground, AFP, June 27, 2022.
本文仅代表作者本人观点,与本网立场无关。欢迎大家讨论学术问题,尊重他人,禁止人身攻击和发布一切违反国家现行法律法规的内容。
About the author: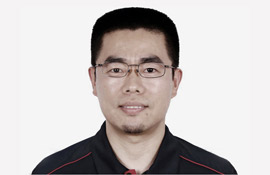 Zhang Xin is Trainer at chinadaily.com.cn. He has been with China Daily since 1988, when he graduated from Beijing Foreign Studies University. Write him at: zhangxin@chinadaily.com.cn, or raise a question for potential use in a future column.
(作者:张欣 编辑:丹妮)
中国日报网英语点津版权说明:凡注明来源为"中国日报网英语点津:XXX(署名)"的原创作品,除与中国日报网签署英语点津内容授权协议的网站外,其他任何网站或单位未经允许不得非法盗链、转载和使用,违者必究。如需使用,请与010-84883561联系;凡本网注明"来源:XXX(非英语点津)"的作品,均转载自其它媒体,目的在于传播更多信息,其他媒体如需转载,请与稿件来源方联系,如产生任何问题与本网无关;本网所发布的歌曲、电影片段,版权归原作者所有,仅供学习与研究,如果侵权,请提供版权证明,以便尽快删除。