Unequal to the task 不能胜任
中国日报网 2022-09-02 13:40
分享到微信 Reader question:
Please explain "unequal to the task" in this: He struggled from day one because he knew he was unequal to the task.
My comments:
From the beginning he felt unsuitable for the job – the task in question, whatever that is.
Unsuitable is putting it mildly. Actually, from the tone of the sentence, we can infer he was out of his depths. He didn't have the ability to handle this. He was overwhelmed. He was about to fail.
He was inadequate, in short.
That's what we can infer from "unequal to the task".
"Unequal to the task" is, of course, the opposite of "equal to the task", which is the expression we see more often in print.
Equal to the task?
Being equal is to be of the same measure. For the simplest example, 2 plus 2 equals 4.
By extension and metaphorically speaking, if two different things are equal, they match in quality or amount or what have you.
Hence, the expression "equal to the task".
The task can mean any given job. The job requires a certain skill set. It requires expertise in some area, for instance. It needs someone who's good enough to handle it.
Someone who's able to do it, then, you guess it, is someone who's equal to the task.
All right?
All right, here are media examples of both "unequal" and "equal to the task."

1. Marcus Aurelius (Marcus Aurelius Antoninus Augustus) was a respected Roman Emperor (161–180 CE), a philosopher-king who was the last of Rome's so-called Five Good Emperors. His death in 180 was regarded as the end of the Pax Romana and the beginning of instability that led over time to the fall of the Western Roman Empire. The reign of Marcus Aurelius is said to have symbolized the Golden Age of the Roman Empire.
Known for a Rule of Reason
He engaged in a number of wars and military operations aimed at quelling restive neighbors and in a costly and obsessive campaign to extend Rome's northern borders. He was not best known for his military acumen, though, but for his thoughtful nature and a rule governed by reason.
During his years of military campaigns, he recorded his day-to-day, discursive, fragmentary political thoughts in Greek in untitled writings that came to be known as his 12-volume "Meditations."
Revered for His Stoic Thoughts
Many revere this work as one of the world's greatest works of philosophy and a significant contribution to the modern understanding of ancient Stoicism. He practiced Stoicism and his writings reflect this philosophy of service and duty, finding balance, and reaching a state of stability and composure in the face of conflict by following nature as inspiration.
But it seems his fragmentary, discursive, epigrammatic thoughts, though revered, were not original, but a reflection of the moral tenets of Stoicism, which the enslaved person and philosopher Epictetus had taught him.
Notable Quotes From Marcus Aurelius
Aurelius pontificated on a number of issues, including the notion of a higher idea, fate, love, beauty, strength, and even life and death.
Fate and Acceptance
"Accept the things to which fate binds you and love the people with whom fate brings you together, but do so with all your heart."
"Everything that exists is in a manner the seed of that which will be."
"Everything that happens happens as it should, and if you observe carefully, you will find this to be so."
"Nothing happens to any man that he is not formed by nature to bear."
"Forward, as occasion offers. Never look round to see whether any shall note it...Be satisfied with success in even the smallest matter, and think that even such a result is no trifle."
Life and Death
"The act of dying is one of the acts of life."
"The happiness of your life depends upon the quality of your thoughts: therefore, guard accordingly, and take care that you entertain no notions unsuitable to virtue and reasonable nature."
"The universe is transformation; our life is what our thoughts make it."
…
Power and Strength
"Because your own strength is unequal to the task, do not assume that it is beyond the powers of man; but if anything is within the powers and province of man, believe that it is within your own compass also."
"You have power over your mind – not outside events. Realize this, and you will find strength."
"Nothing has such power to broaden the mind as the ability to investigate systematically and truly all that comes under thy observation in life."
- Famous Quotes of Roman Emperor, Philosopher Marcus Aurelius, ThoughtCo.com, March 17, 2019.

2. Almost every one of Steven Spielberg's films have been scored by composer John Williams. The three exceptions are 1985's "The Color Purple," which was scored by Quincy Jones, 2015's "Bridge of Spies," which was scored by Thomas Newman, and 2018's "Ready Player One," which was scored by Alan Silvestri. Otherwise, Spielberg and Williams have fostered a decades-long working relationship that has seen creative challenges and amazing work for both artists.
Prior to 1985, Spielberg had been known largely as a blockbuster filmmaker, having created such hits as "Jaws," "E.T. the Extra-Terrestrial," and two Indiana Jones films. "The Color Purple" was a pivot into studio prestige fare and was Spielberg's most adult film to date. His next film, "Empire of the Sun," continued Spielberg's interest in dramatizing historical injustices, with this one set in a Japanese internment camp during WWII. After a few more dalliances in high-tech blockbuster/adventure fare (a third Indiana Jones flick, a Peter Pan movie, a dinosaur movie), Spielberg returned with what he considered to be his most personal film to date: "Schindler's List."
Based on the 1982 novel of historical fiction by Thomas Keneally, "Schindler's List" told the true story of Oskar Schindler (Liam Neeson), a wealthy Polish industrialist and member of the Nazi party who, upon seeing the injustices visited upon the Polish Jewish community during World War II, began employing potential victims of Nazi violence as workers in his factories, protecting them from deportation and execution. Spielberg wanted a film version to be respectful of the legacy of the Schindlerjuden, a group of around 1,200 people Schindler had saved. This was, Williams, thought, too big a job to handle.
According to Mental Floss, the story goes that Steven Spielberg wanted to make "Schindler's List" prior to the production of "Jurassic Park," but the producers insisted he make the blockbuster fantasy film first, as to assure them their tentpole before the prestige film. Spielberg agreed, which led to a pretty wild production schedule. Spielberg completed the filming of "Jurassic Park" 12 days ahead of schedule and had to immediately begin production on "Schindler's List." The turnaround was so quick that some of the post-production duties were handed off to "Star Wars" impresario George Lucas.
When it came to scoring the movie, Spielberg asked John Williams to compose. Williams also composed the music for "Jurassic Park," so he, too, would need to work with a very fast turnaround. Both artists likely experienced a form of creative whiplash, having to jump from an effects-based dinosaur adventure picture to an intense real-world drama about the horrors of World War II. Spielberg felt he was equal to the task, but Williams wasn't so confident. In an interview with "Today," Williams recalled seeing a rough cut of "List" for the first time and expressing his doubts.
"Spielberg showed me the film ... I couldn't speak to him. I was so devastated. Do you remember, the end of the film was the burial scene in Israel – Schindler – it's hard to speak about. I said to Steven, 'You need a better composer than I am for this film.' He said to me, 'I know. But they're all dead!'"
- John Williams Didn't Think He Was Up To The Task Of Scoring Schindler's List, SlashFilm.com, June 1, 2022.

3. Borussia Moenchengladbach maintained their strong recent record against Bayern Munich with an outstanding performance from 'keeper Yann Sommer securing a 1-1 away draw on Saturday.
Gladbach have performed better than any other Bundesliga club against Munich in recent seasons, with two wins and a draw in the 2021-22 season.
Bayern began the match in the same manner they started the season, dominating possession and pinning Gladbach in their own penalty area.
Former Liverpool striker Sadio Mane had the ball in the net twice in two minutes in the first half, but had both efforts pulled back for offside.
With Bayern launching wave after wave of relentless pressure on Gladbach, a goal seemed a mere formality, but it was the visitors who took the lead when French striker Marcus Thuram took advantage of a poor error from countryman Dayot Upamecano to put his side up 1-0 in the shadows of halftime.
Bayern continued to dominate and almost equalized in the 61st minute through Mane, but Sommer somehow stopped the Sengalese twice in quick succession from close range.
Sommer again saved his side in the 65th minute, somehow preventing Bayern winger Leroy Sane from scoring when one-on-one with the former Man City man.
As the game wore on, frustration began to creep into the home side's game, with Joshua Kimmich, Marcel Sabitzer, Sane and manager Julian Nagelsmann all picking up avoidable second-half yellow cards.
Musiala, brought on by Nagelsmann with 67 minutes gone, set up the equalizer in the 82nd minute, sliding a pass through for Sane to curl the ball past Sommer into the bottom left of the net.
Bayern went close several times in the closing stages, but Sommer was equal to the task to ensure his side remain unbeaten so far this season.
- Sommer heroics see Gladbach hold on for draw at Bayern, AFP, August 27, 2022.
本文仅代表作者本人观点,与本网立场无关。欢迎大家讨论学术问题,尊重他人,禁止人身攻击和发布一切违反国家现行法律法规的内容。
About the author: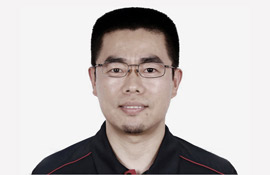 Zhang Xin is Trainer at chinadaily.com.cn. He has been with China Daily since 1988, when he graduated from Beijing Foreign Studies University. Write him at: zhangxin@chinadaily.com.cn, or raise a question for potential use in a future column.
(作者:张欣 编辑:丹妮)
中国日报网英语点津版权说明:凡注明来源为"中国日报网英语点津:XXX(署名)"的原创作品,除与中国日报网签署英语点津内容授权协议的网站外,其他任何网站或单位未经允许不得非法盗链、转载和使用,违者必究。如需使用,请与010-84883561联系;凡本网注明"来源:XXX(非英语点津)"的作品,均转载自其它媒体,目的在于传播更多信息,其他媒体如需转载,请与稿件来源方联系,如产生任何问题与本网无关;本网所发布的歌曲、电影片段,版权归原作者所有,仅供学习与研究,如果侵权,请提供版权证明,以便尽快删除。