Dragged his feet? 拖拉
中国日报网 2023-07-07 15:07
分享到微信 Reader question:
Please explain "dragged their feet": He should have sold then, but he dragged his feet waiting for even higher prices, which never came.

My comments:
He should've sold his, say, stocks when share prices were high.
He should have sold them right away. But he didn't. He waited and waited, waiting for prices to rise even higher.
It did not happen.
He's left to rue the day, as he lost an opportunity to make big money.
We know that he missed the opportunity because he "dragged his feet", failing to act in timely fashion.
People drag their feet, literally, when they are unwilling to move, when they're ask to do something they don't really want to do. Literally, people drag their feet when they're really slow to lift their heel off the ground and, as they walk, their feet hardly leaves the floor.
Figuratively, they drag their feet as a delay tactic, so to speak, to not start doing something because they're unwilling to do it.
Might be a simple phrase, but it's vivid and expressive.
Hence worth learning.
Okay, here are media examples of people caught dragging their feet, figuratively speaking:

1. A California man has been sentenced to six months of home confinement for making a death threat to Rep. Matt Gaetz (R-Fla.) just days after the storming of the Capitol last year.
Eugene Huelsman, 59, pleaded guilty in October to a felony interstate threats charge for leaving a threatening voicemail message at Gaetz's district office in Pensacola, Fla., and was sentenced by a federal judge there Thursday to a half-year of house arrest.
"Tell [Gaetz] to watch his back, tell him to watch his children," Huelsman said in the Jan. 9, 2021, message, which a defense attorney said was played in court Thursday. "I'm coming for him … I'm gonna f---ing kill him. ... I'm gonna put a bullet in you and I'm gonna put a bullet in one of your f---ing kids too."

In the "profanity-laced voicemail," Huelsman also said he hoped Gaetz would "die in a shallow grave," according to a news release from the U.S. Attorney's Office for the Northern District of Florida.
U.S. District Court Judge T. Kent Wetherell II, an appointee of President Donald Trump, imposed the sentence during a roughly 90-minute hearing Thursday afternoon, according to court records. Wetherell also ordered Huelsman to serve five years of probation and pay a $10,000 fine, the records show.
Huelsman has worked as a critically acclaimed camera operator in Hollywood and on high-profile television productions, garnering five Emmy nominations for his work on NBC's "Late Night with Conan O'Brien," according to online databases. Huelsman was previously investigated for threats against a family member of a former president, prosecutors said.
Huelsman has "lost all of his employment" as a result of his arrest last year, defense attorney Curtis Fallgatter said.
...
Court records show Fallgatter introduced a series of exhibits at the sentencing, such as news articles reporting on Gaetz's legal woes, including the ongoing investigation into allegations that he was part of a group of politically connected men who paid underage girls for sex.
Gaetz has vehemently denied having sex with anyone who was underage, and he has not been charged with a crime. He has acknowledged sometimes paying travel expenses for female companions, but has denounced the federal sex-trafficking investigation as a political vendetta. Around the time of Huelsman's arrest last year, Gaetz also publicly complained that Justice Department prosecutors were dragging their feet in the threat investigation because he is an outspoken Republican.
- Man who threatened Gaetz sentenced to 6 months home detention, Politico.com, July 28, 2022.

2. Real Housewives of Atlanta star Kenya Moore's estranged husband Marc Daly was able to find a new lawyer to represent him in the upcoming divorce trial – only weeks after his first attorney dropped him, RadarOnline.com has learned.
According to court documents obtained by RadarOnline.com, Marc has informed the court that his new lawyer is Whitney Mauk.
As we first reported, last month, attorney Regina Edwards received permission from the judge to withdraw as Marc's attorney.
Regina told the court she had notified Marc she was leaving the case and he would be responsible for hiring new counsel.
Now, Marc and his legal team are gearing up for the divorce trial which is set to start this month.
As we first reported, Kenya and Marc broke up in 2019. Following the breakup, Kenya filed a court case demanding primary custody.
During the proceedings, Marc attempted to block their daughter Brooklyn from filming Real Housewives of Atlanta without his approval. Kenya told the court her job on the reality show required her to share all aspects of her life, including her family.
The judge ended up ruling Kenya was allowed to have Brooklyn film RHOA but Marc could have input on the scenes filmed. The judge noted there was no evidence that Kenya would put her daughter in, "any environment that might not be in the minor child's best interest or may in any way be considered dangerous or inappropriate."
"The evidence has further shown that if [Kenya] is not able to involve the minor child, that it could negatively impact her ability to make money, or even be employed," the order read.
The battle ended with the exes agreeing Kenya should have primary custody of Brooklyn with Marc having visitation.
In 2021, Kenya filed a separate case seeking a divorce from Marc. She has demanded child support from Marc.
In response, Marc asked the court to award him a cut of Kenya's home she purchased before the marriage. She has opposed this demand writing, "[Marc] is well aware that [Kenya] owned and operated the property in question long before the marriage."
Recently, Marc revealed the two reached a "partial settlement agreement and permanent parenting plan" on May 11, 2023. He said the deal covered some issues but not all issues. Despite the agreement, he said Kenya has refused to sign the documents despite them working on it for 7.5 hours.
He claimed she was dragging her feet in an attempt to keep the divorce going.
- 'RHOA' Star Kenya Moore's Ex Hires New Divorce Lawyer Weeks After Being Dumped by First as Trial's Set to Begin, RadarOnline.com, June 16 2023.

3. Rudy Giuliani was ordered to pay the attorney fees of two Georgia election workers suing him for defamation, after a judge found he failed to comply with his obligations to turn over evidence in the case.
US District Judge Beryl Howell entered an order on Friday directing Giuliani to cover what it cost the lawyers for Ruby Freeman and her daughter Wandrea "Shaye" Moss to pursue their successful motion to compel him to produce information.
The order doesn't specify the amount he'll owe; the judge directed the plaintiffs to disclose that in a later filing. Howell wrote that Giuliani had failed to show that his resistance to the plaintiffs' discovery requests was "substantially justified," which meant he was required to pay their attorney fees.
Freeman and Moss became the subject of 2020 post-election voter fraud conspiracy theories that Giuliani, former President Donald Trump, and other Trump allies promoted. Earlier this week, the Georgia State Election Board announced it had formally cleared Freeman and Moss of any wrongdoing.
Freeman and Moss had sued Giuliani in federal district court in Washington in December 2021. In recent months, their attorneys had argued to Howell that Giuliani was dragging his feet in turning over evidence and had failed to perform adequate searches.
Giuliani maintained that he tried to fulfill the evidence requests in good faith. But Howell wrote in her latest order that until the fight came before her, Giuliani had "arbitrarily limited" how he searched certain sources of information, performed "imprecise" manual searches of his electronic accounts, and delayed making productions.
"We are pleased with the court's order, and look forward to our clients having their day in court," Michael Gottlieb, a lead attorney for Freeman and Moss, said in a statement.
- Giuliani Ordered to Pay Georgia Election Workers' Attorney Fees, Bloomberg News, June 23, 2023.
本文仅代表作者本人观点,与本网立场无关。欢迎大家讨论学术问题,尊重他人,禁止人身攻击和发布一切违反国家现行法律法规的内容。
About the author: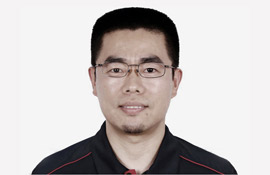 Zhang Xin is Trainer at chinadaily.com.cn. He has been with China Daily since 1988, when he graduated from Beijing Foreign Studies University. Write him at: zhangxin@chinadaily.com.cn, or raise a question for potential use in a future column.
(作者:张欣 编辑:丹妮)
中国日报网英语点津版权说明:凡注明来源为"中国日报网英语点津:XXX(署名)"的原创作品,除与中国日报网签署英语点津内容授权协议的网站外,其他任何网站或单位未经允许不得非法盗链、转载和使用,违者必究。如需使用,请与010-84883561联系;凡本网注明"来源:XXX(非英语点津)"的作品,均转载自其它媒体,目的在于传播更多信息,其他媒体如需转载,请与稿件来源方联系,如产生任何问题与本网无关;本网所发布的歌曲、电影片段,版权归原作者所有,仅供学习与研究,如果侵权,请提供版权证明,以便尽快删除。