The 81st annual Academy Awards, or Oscars, will be presented in Hollywood Sunday, and organizers say a new format should create to a livelier show this year.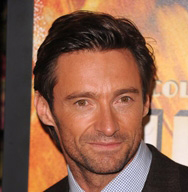 Despite entertaining moments, the Oscar telecast is often a staid affair as the Academy of Motion Picture Arts and Sciences distributes its annual honors to moviemakers, actors and key workers behind the camera. This year, the Australian actor, singer and dancer Hugh Jackman will host the ceremony and Academy officials hope he will add some flair.
The Oscars will be given out in all the usual categories, from acting and sound to makeup, and a special Oscar will go to comedian Jerry Lewis for his humanitarian work, but Academy President Sid Ganis promises added excitement and surprises. "We're still going to give out our 24 awards, and we're still going to give out our special award to Jerry Lewis for the work that he has done, of course, over the years, many years, but it's all going to be done in a new and interesting way, all of it," he said.
Leading films this year include the romantic fantasy The Curious Case of Benjamin Button, which earned 13 Oscar nominations. Filmmaker David Fincher is a nominee for best director and Brad Pitt for best actor in this tale about a man who ages backwards.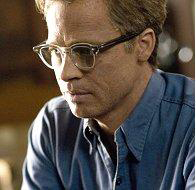 Frost/Nixon is also a nominee for best picture. Filmmaker Ron Howard is up for best director and Frank Langella for best actor. Langella plays former U.S. President Richard Nixon, who resigned as he faced impeachment in 1974 over the Watergate scandal. The film recounts the historic on-air conversations between Mr. Nixon and television journalist David Frost, played by Michael Sheen.
The film Milk, based on the true story of San Francisco gay activist Harvey Milk, is another nominee for best picture and filmmaker Gus Van Sant for best director. Josh Brolin is nominated for his supporting role in the film as troubled San Francisco politician Dan White. Sean Penn is a nominee for his leading role as White's gay colleague.
The Holocaust tale The Reader is also a nominee for best picture and filmmaker Stephen Daldry will compete for best director. Kate Winslet is nominated for her leading role in the film as a former death camp guard, opposite Ralph Fiennes.
Slumdog Millionaire, an Oscar nominee in 10 categories, is arags-to-riches tale set in India, and it rounds out this year's nominees for best picture. British filmmaker Danny Boyle is up for best director for this story of an impoverished young man who hopes to make a fortune on a quiz show.
Leading competitors for acting awards include the late Heath Ledger, a posthumous Oscar nominee as best supporting actor for his role as The Joker in the Batman film The Dark Knight. Mickey Rourke is considered a top contender for best actor for his comeback tale The Wrestler.
on-air conversation: 电视访谈
rags-to-riches:从赤贫到暴富
quiz show: 智力竞赛节目
(Source:VOA 英语点津编辑)