As questions swirl around the death of pop star Michael Jackson, fans are talking more about his legacy. Jackson died suddenly in Los Angeles Thursday, and the Los Angeles coroner has deferred a decision on the cause of death for up to six weeks. In one African American section of the city, residents reflected on the singer's impact on their lives.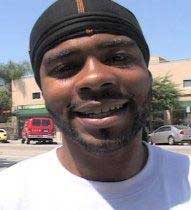 While speculation is growing over the possible role of prescription drugs in the singer's death, here in the Leimert Park neighborhood in South Los Angeles, people are celebrating Michael Jackson's music.
22-year-old Brandon Matthews says he and his parents were big fans.
"They loved him too, and that made me love him," he said. "The music was great. It as awesome. Man, he was the greatest, the greatest in pop."
News stories about the singer inevitably recall suspicions surrounding his close friendships with children. In 2005, Jackson faced charges that he molested a 13-year old boy, and he was acquitted. Halima Lewis, 29, and her mother, Michelle, say that trial and other difficulties now seem unimportant.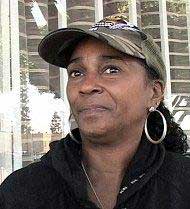 "His time in court and his problems didn't hold a light to the good things he did. It took for him to die to see that. This was an amazing man," said Halima. "Yes," said Michelle. "And when I was looking at his music that he had done and re-looking at it, you say, wow this guy is deep. It's amazing. You say, wow this guy is deep."
Halima says she listens to Jackson's music with her own children.
Jackson was preparing for a series of 50 concerts in London, which were set to begin next month. They were intended to help him recover from financial troubles and rebuild his career. Toni Robnett, who once saw a young Michael Jackson perform as part of the family pop group, the Jackson 5, was looking forward to see him perform again.
"I was thinking he was going to come here to California after London. I was waiting to see him," said Robnett. "Here I'm in my 50s, you know, and I went to see him at the Forum here in California , I believe it was about 1969, and I was just a young kid myself."
At a community forum Saturday, people spoke about the singer and his complicated relationship with the African American community.
One said the Jackson family was regarded as royalty when she was growing up, but the singer's many plastic surgeries made some believe he hoped to obscure his black identity.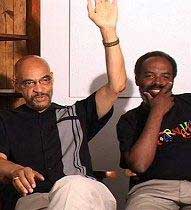 Earl Ofari Hutchinson, president of the Los Angeles Urban Policy Roundtable, says he was not a big fan of the pop star. But he has new respect for the singer as news is coming out of Jackson's many charitable contributions, usually made without fanfare. Hutchinson says Jackson's extensive philanthropy shows him to have been a caring person.
"I've got to be honest with you. I'm of another generation in time, you know, I'm not big on Michael Jackson and his music. I mean, I'm just not. But when I saw that in the contributions he made, that cast him with me in a different light."
As Michael's Jackson's family presses authorities for more information about the singer's death, fans are recalling his life as a man of unusual talent who touched the lives of millions.
prescription drug: 处方药
molest:to assault sexually(骚扰,调戏)
plastic surgery: 整形手术
fanfare: an ostentatious display or flourish(吹牛,虚张声势)
(Source: VOA 英语点津编辑)