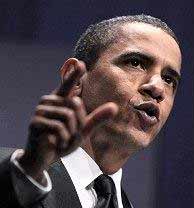 U.S. President Barack Obama is urging Afghan President Hamid Karzai to open a new chapter in his country's history by taking action against corruption and implementing reforms. Mr. Obama called the Afghan leader just hours after he was declared the winner of a presidential election marked by controversy and accusations of fraud.
President Obama acknowledges the election process in Afghanistan was difficult. But he says it was legal.
"Although the process was messy, I am pleased to say that the final outcome was determined in accordance with Afghan law," said President Obama.
Mr. Obama says he called Hamid Karzai to pass along his congratulations. He also offered some tough talk.
"I emphasized that this has to be a point in time in which we begin to write a new chapter based on improved governance, a much more serious effort to eradicate corruption, joint efforts to accelerate the training of Afghan security forces so that the Afghan people can provide for their own security," he said.
Hamid Karzai was declared the winner on Monday, roughly 24 hours after his opponent, Abdullah Abdullah, pulled out of the run-off election set for November 7.
Abdullah said he withdrew because he believed the voter fraud that marred the first round of voting was likely to re-occur.
President Obama's first public comments on the dramatic developments in Kabul came as he wrapped up a meeting at the White House with the Prime Minister of Sweden.
He did not wait to be asked by reporters in the room about the Afghan situation. Instead, Mr. Obama made clear he wants to see President Karzai take the steps needed to make his government credible in the eyes of the world.
"He assured me that he understood the importance of this moment," said President Obama. "But as I indicated to him, the proof is not going to be in words. It is going to be in deeds."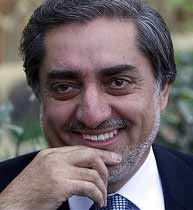 All this is happening as President Obama ponders revisions to his war strategy, including the possible deployment of thousands of additional American troops.
White House officials have stressed they need a strong partner in Afghanistan in order for any such strategy to succeed. And the president made clear he will keep pressure on the Karzai government to deliver on its promises.
"We are looking forward to consulting closely with his government in the weeks and months to come to assure that the Afghan people are actually seeing progress on the ground," he said.
Earlier, White House spokesman Robert Gibbs said the re-election of Hamid Karzai will help the strategy review process. In his words: "it illuminates part of the equation." But Gibbs declined to say if it would hasten a decision on a revised war strategy.
Afghan president, main rival reject power sharing
Afghanistan's presidential runoff set for November 7
Afghan voters all but certain to go back to polls
Public urged to ignore Afghan candidates' claims of victory
(Source: VOA 英语点津编辑)