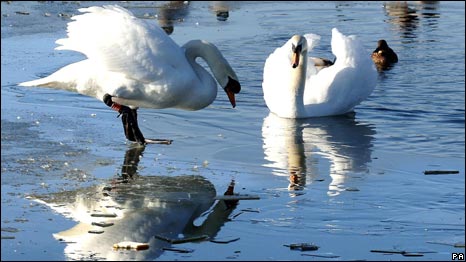 Programme Introduction 节目简介


When we talk about swans, the words which come into our mind are elegance and grace. They are a delight to see in rivers around the UK and people love their beauty.
However, some environmentalists are worried these beautiful birds are now becoming a hazard to other river inhabitants.
So what's the real story about swans and are there any solutions to this problem?
Find out more with Chen Li and Helen.
天鹅让人联想起高贵和优雅,它们的出现对河流多加了一些色彩和美感。人们对它们非常喜爱。
可是现在有些环保人士担心天鹅的饮食习惯破坏了河流的生态平衡。
这到底是怎么一回事儿呢?有没有什么解决方式?
本期节目陈藜和 Helen 为您讲解。