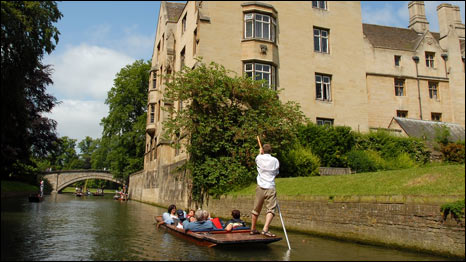 Cambridge is a beautiful university town
Programme Introduction 节目简介
剑桥大学坐落在风景秀丽的英国城市剑桥,这是一所国际知名的顶尖学府,培养了多名诺贝尔奖获得者。本期节目为大家介绍在这所英国最著名大学之一的剑桥大学读书是怎样的一种生活。
Cambridge University has a beautiful setting, but it's best known for the students who graduate from it.
So what is it like to study there? And how does the university encourage its students to challenge themselves?
Join Andrea and Jean as they speak to a Cambridge graduate and find out about some of the traditions of this well-known and well-loved British university.