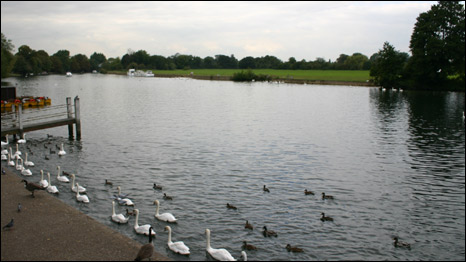 音画英国五集音频精选系列节目通过英国各种自然的、人文的声音向您展现一个生动的英国。它包括伦敦地铁、泰晤士河、乡村动物、英国海滨和录音师的生活。您除了能听到英国人自然的日常谈话还能欣赏到大自然天籁般的声音,极具英国的文化和浪漫气息。
Sounds of Britain is a series of audio programmes including London Underground, the River Thames, Countryside Animals, British Sea and a Recordist's Day. It tries to present a vivid picture of Britain through different kinds of sounds. We hope you will enjoy the beautiful natural sounds, romantic music and authentic English in the programmes and gain a better understanding of British culture through listening to them.
在本集节目中,您将听到泰晤士河不同河段上的不同声音。泰晤士河是伦敦的母亲河。它风光旖旎,带给人们无限的遐想。河边的过客和观光者也从中获得了不同的灵感。
Adam, a student from a drawing school in London, wants to present the beautiful sounds of the River Thames through his paintings. Can he do that easily?
Ian Rawes, a sound recordist in London, wants to portray a sound map of London through his recordings. And he finds that different parts of the river have different characters. What are his findings?
We hope you can imagine a vivid picture of the River Thames through all the different sounds in today's programme.
希望您通过听和读来想象一幅伦敦泰晤士河的生动画卷。