University Challenges 大学挑战之三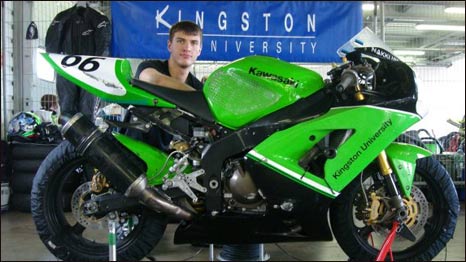 What are the biggest challenges for university students today? How can you make your final year more enjoyable and fulfilling?
In University Challenges we follow the stories of six students across the country.
Andre Nakkurt, a third-year student from Kingston University, tells us how his university experience has been enhanced by taking up extra-curricular activities.
Michelle Morgan, author of the book Improving the Student Experience, joins Yang Li in the BBC studio with her top tips for third and final-year students.
If I had concentrated just on studies my university experience would not have been a quarter of what it has been up to now.
Andre Nakkurt
大学生获得最大挑战是什么?如何让自己的大学经历丰富多彩充满乐趣?
BBC五辑系列《大学挑战》采访六名大学生,研究生。听听他们各自的奋斗故事和亲身感受。
第三辑介绍大三学生Andre Nakkurt,并围绕大学最后一年的特点请专家点评和建议。