Chapter One: First Impressions: 第一印象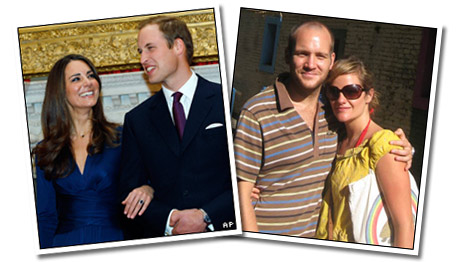 A Royal Romance, An Everyday Love Story 王子婚礼与平民爱情
In this new series we follow the love stories of two couples. The first couple is Prince William and Kate Middleton, who will be married in April.
The second couple is less well-known but their story is just as interesting. In this first episode you will meet David and his fiancée Jennifer.
In this episode, we'll hear about Kate's first impressions of Prince William and find out how our two couples started their relationships in a similar way.
This week's phrases:
the relationship blossomed out of a friendship

to share a sense of humour

to enjoy each other's company
Next week: First Dates