Planning for the Future 憧憬未来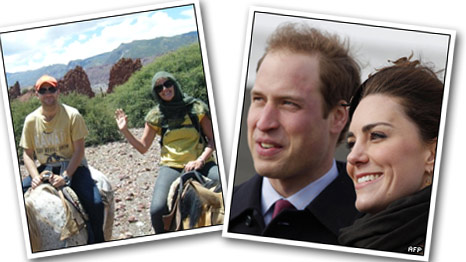 A Royal Romance, An Everyday Love Story 王子婚礼与平民爱情
订婚的两对情侣一面着手婚礼的准备,一面计划婚后的家庭生活,对于未来的英国王后凯特来说,她面临的最大挑战是什么?对于平民的珍妮来说,她憧憬的妻子角色又是什么样的?今天是故事的第八章憧憬未来。
The closer they get to the day of the wedding, the more the royal couple's thoughts must be turning to their future lives as husband and wife.
Listen to the programme to find out how Prince William gave Catherine the chance to change her plans if she decided she didn't want to be a queen after all!
Our other featured couple, Jennifer and David, also discuss their long-term plans. They agree that marriage is a big commitment... but they seem to be rather more undecided about whether children will play a part in their future!
This week's phrases:
Trying to learn from lessons done in the past
It takes more than just getting married to keep a relationship going
To stay together for the rest of their lives
Next week: Two Weddings