Two Weddings 两个婚礼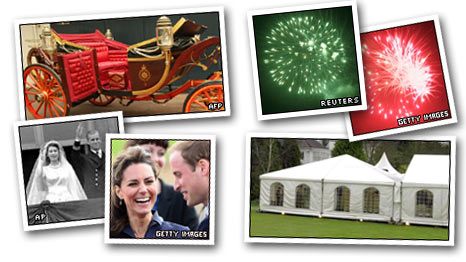 A Royal Romance, An Everyday Love Story 王子婚礼与平民爱情
婚礼是爱情旅程中的一个里程碑,是需要好好构思筹划的。4月29日是威廉和凯特的婚礼日,将在伦敦的威斯敏斯特大教堂举行;平民情侣戴维和珍妮的婚礼将于2012年5月19日在一个农场举行。为什么选择农场呢?今天是故事的第九章:两个婚礼。
The clock is ticking... lots of people around the world can't wait for tomorrow, when Prince William and Catherine Middleton will get married in Westminster Abbey.
In this final episode we hear a BBC news report about the couple's plans for the big day itself.
We will also hear about Jennifer and David's plans for their wedding. Listen to the programme to find out how they plan to end their celebration with a bang!
This week's phrases:
history repeats itself
Sealed in the public's mind
To set a date