你是否也有过这样的感受,每次拎着大包小包从商场回来,都发现买了一堆杂七杂八原本不需要的东西,但在下次购物时,还是忍不住冲动消费,甚至成为"购物狂"。那么,如何才能摆脱冲动购物呢?来看看专家支的招吧。
By David Damron
Being that I worked in a grocery store for 7 years, I know quite a bit about impulsive purchases. In fact, I helped (sadly to say) push certain products by placing them in a certain fashion. Through said experience, I tend to know some of the best ways to counter the impulsive nature of buying things that are unnecessary.
The following is a 5 point list to counter the need to buy something shoved in your face…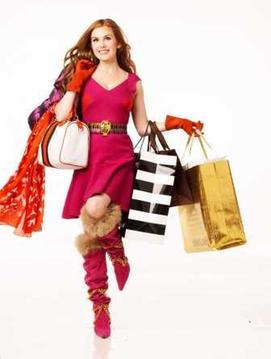 Don't bring the kids.
You wouldn't believe (or maybe you parents would) how much more junk parents buy for their kids that is completely impulsive. Working as a checker at a grocery store, I quickly learned that most of the time kids were with their parents, the parents would buy something else within 10 feet of the check stand.
Bring exact cash.
I like to use my debit card because I am able to track every penny better, but holding and letting go of cash is much tougher for me personally. So, if I am going through a tough time budgeting properly, I will bring the allotted amount of cash to the place of business and only allow that to be used.
Ignore salesman.
If you are at a department store and someone asks if you need help, try to ignore their push as much as possible. Sure, if you know nothing about laptops, get their advice, but even then I suggest doing your research pre-shop. Salesman could care less what you want. It's all about what their quota or commission is. Ignore them.
Create a impulse piggy bank.
Make life easy on yourself. If you love to buy the fitness or gossip magazines at the newsstand, then buy a gift card from the store you purchase it for $10 and only allow that to be used for impulsive shopping. You will start to realize what of those impulsive shopping things you really want.
If a celebrity is pushing it, pull back.
In Michael Pollan's new book Food Rules, he discusses the general notion that if some type of celebrity or popular figure is pushing a food product, than it probably isn't healthy. How often do you see Paris Hilton promoting apples or Lindsay Lohan wearing affordable clothes. There's a tendency to be highly influenced by the promotion of products. So, if it isn't being promoted, you will probably buy the cheaper and more appropriately priced item.
相关阅读
(来源:译言网  编辑:Julie)