Movie magic in 2008
[ 2008-12-29 10:32 ]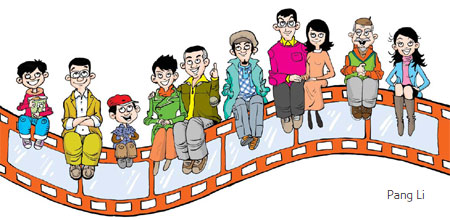 This has been an uneven year for Chinese cinema. On the one hand box-office revenues are expected to reach a new high, on the other hand mediocrity still reigns supreme. This makes it a daunting task to pick 10 shining examples of cinematic excellence.
The film industry took big strides considering all the things that happened in 2008 and might conceivably have hampered its clout, such as the Sichuan earthquake and the Beijing Olympics.
We know big news events that keep audiences glued to the tube are not good for the cinema, but we cannot be certain whether an economic downturn will do more good or harm.
Judging by the year-end crowds at the nation's multiplexes, however, people are unfazed by bad news, or perhaps, any news can be turned into a good excuse for spending two hours in a dark hall with hundreds of others.
Ah, the magic of the celluloid has not died away. Not yet!
The following 10 releases were not selected on artistic merit, but by the equally elusive yardstick of "enjoyability". We embrace the big moneymakers instead of snobbishly snubbing them.