英国动物慈善组织"生病动物之家"最近推出了今年的"宠物展示大赛"主题,面向全国征集最具"名人脸"的宠物,最终获胜的宠物主人将得到一台数码相机以及精美装裱的宠物照片。主办方表示,此次展示活动全程免费,只是在宠物主人提交参赛照片时会鼓励他们为"生病动物之家"捐出一英镑,以帮助他们关爱更多生病和受伤的动物。除了"名人脸"宠物展示以外,此次"宠物展示大赛"同时还将征集"最上相的宠物"。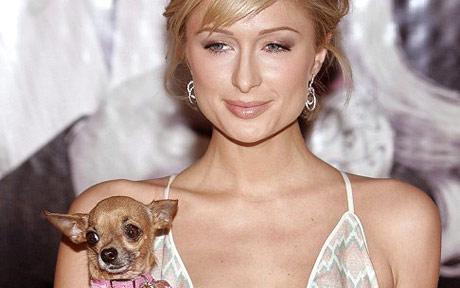 A nationwide search to find the UK's best celebrity lookalike pet has been launched.
A nationwide search to find the UK's best celebrity lookalike pet has been launched.
Veterinary charity PDSA is calling on animal lovers who think their pet resembles a celebrity to take a photo and enter its annual Pets Gallery Competition.
The winner will receive a digital camera and a framed photograph of their pet.
PDSA spokesperson, Lisa Nickless, said: "We're searching for pets that resemble famous people.
"Perhaps your pug looks like John Sergeant or your bulldog bears a resemblance to John Prescott? Maybe your moggy is the spitting image of Jordon or your guinea pig is a dead ringer for Rupert Grint, better known as Ron Weasley from Harry Potter?
"So if your dog, cat, hamster or even goldfish looks like a pop star, actor or MP, then why not take a photograph and enter it online. Or call into one PDSA's shops to pick up an entry form."
This year, PDSA is inviting proud owners to submit photographs of their pets in two categories in the Pets Gallery Competition, the Most Photogenic Pet and the Lookalike Pet.
The competition is free to enter, but supporters are invited to make a £1 donation to help PDSA care for sick and injured pets across the UK.
Lisa continues: "We want all pets to be completely natural, so no clothes or accessories please.
"By giving a donation, you will also be helping PDSA to carry out its vital work of providing free veterinary treatment to the pets of people in need across the UK."
Competition winners will be announced in September.
Photographs submitted will be displayed in their local PDSA shop for the duration of the competition. The selected winning photograph will also feature on PDSA's website.
PDSA, provides free veterinary care for the sick and injured pets of those unable to afford veterinary fees and promotes responsible pet ownership.
This year PDSA PetAid hospitals and branches will provide more than 1.8 million free treatments and more than 200,000 preventive treatments, such as vaccinations, neutering and microchipping.
相关阅读
(Agencies)
Vocabulary:
photogenic: 上相的
(英语点津 Helen 编辑)