Stretching it to say? 夸张
中国日报网 2019-05-17 12:12
分享到微信 Reader question:
Please explain this sentence: "Well, I would be stretching it to say that temperatures will remain above 40 degrees Celsius for the remainder of the week." Stretching it, stretching what exactly?

My comments:
Stretching the point, the point of argument that is, that temperatures will remain above 40 degrees Celsius for the rest of the week.
In other words, the speaker could be accused of wild exaggeration to claim that temperatures will stay 40 degrees plus for the remainder of the week.
In other words, it probably will not be that hot after all. The proper idiom is: It is a stretch or it is a bit of a stretch. Here, to wit: It would be a stretch for the weatherman to say that temperatures will remain that high for that long.
Literally, to stretch something is to extend and enlarge it. For example, if you stretch a rubber rope by pulling the two ends of it in opposite directions, the rope becomes longer.
Hence, by extension, figuratively speaking, one can stretch a point of argument or in fact stretching the truth. For instance, in a basketball match I watched last Saturday, James Harden made a careless turnover that contributed to the Rockets 118-113 loss in Game 6 against the Golden State Warriors.
With the win, the Warriors won the best-of-seven series 4-2 and bundled the Rockets out of the playoffs once again. While it would be a stretch to say that Harden's turnover cost his team Game 6 and hence the entire series, anyone who's watched that game has to admit that it was a costly turnover at an inopportune time.
To recap, the Rockets were down 107-102 with 1:28 remaining when Harden carelessly tossed an inbounds pass to Chris Paul that was stolen by Klay Thompson. With the team down by five and time running down, you cannot afford your best player to give up a possession that way, in that manner.
Well, anyways, an angry fan certainly can stretch the argument by saying that Harden lost the Rockets a game, a series and a thitherto hopeful season altogether.
In short, one can stretch it to say such and such, or say it is a stretch to claim this and that.
Here are a few recent media examples:

1. When Matt Nagy got cute at the goal line, things turned out OK for him. It's when the Bears coach got greedy that he learned a lesson on a damp, gloomy Sunday afternoon at MetLife Stadium.
The Bears didn't perform well in any facet, other than maybe special teams, in a 30-27 overtime loss to the Giants. And Nagy surely wishes he would have kept a timeout in his pocket in the closing moments of the first half when, to that point, the Bears defense had overmatched Eli Manning and the Giants.
The test now will be seeing how quickly the Bears can review what went wrong and move on to the Rams, who have clinched the NFC West and will come to Soldier Field with bigger things in mind next Sunday, such as home-field advantage throughout the NFC playoffs.
There were some positives Sunday, and the Bears proved resilient, scoring 10 points in a wild final 73 seconds of regulation to force overtime, but this wasn't a game they should have lost. With Nagy ever the gambler, the Bears converted 4 of 5 fourth downs, a necessity when you're a brutal 2 of 15 on third down.
Defensive end Akiem Hicks looked like the William "Refrigerator" Perry pushing the ball into end zone on fourth-and-goal from the 1 in the second quarter on what Nagy called "Freezer Left" in a nod to Perry. Running back Tarik Cohen, on a spin-off of Philly Special, took a reverse handoff and threw a 1-yard touchdown pass to Anthony Miller on the final play of regulation to force overtime.
Nifty plays aren't quite as memorable in losses, though. After running off wins in three NFC North games in a 12-day span to build a five-game winning streak, the Bears (8-4) have to gather themselves for the final quarter of the season in an effort to snap a seven-year playoff drought.
The good news is they are well-positioned, still 1½ games ahead of the Vikings. The Bears learned what it's like to be on the wrong side of the turnover margin for the first time this season. It's impressive they didn't reach that pitfall until Week 13. But it was jarring when Giants linebacker Alec Ogletree intercepted Chase Daniel on the second snap of the game and then dragged the quarterback toward the goal line on an 8-yard touchdown return. The pick-six was the first of three Bears turnovers, but despite the rocky start, the Bears were in command with a 14-7 lead in the final 74 seconds of the first half.
The Giants, who had five punts and a Manning pick to end their first six possessions, took over on their 43 with 1:14 until halftime. Leonard Floyd sacked Manning to drive him back 7 yards on first down and then Akiem Hicks dropped him for a 6-yard loss on second down, putting the Giants in a bleak third-and-23 from their 30.
Nagy waited until 17 seconds remained in the half to use his second timeout. At that point, the upside was minimal.
"You get an opportunity to maybe go after them with the punt-block team," Nagy said.
You've got to love your punt-block team to not let the Giants run out the clock at that point. Giants coach Pat Shurmur opted for "sort of a give-up call" on a draw to running back Saquon Barkley, who busted off a 22-yard run. With six seconds remaining, Manning hit a quick 5-yard out to tight end Rhett Ellison, and then Aldrick Rosas nailed a 57-yard field goal as time expired to bring the Giants within 14-10.
"I take responsibility for that," Nagy said.
He should. Had he called the timeout immediately after Hicks' sack, you would understand because there would have been 47 seconds remaining and he would have had one more timeout at his disposal. But when too much time had run off the clock — a full 30 seconds — the upside remaining for Nagy was minuscule. He should have been happy to go into the locker room ahead 14-7, especially considering his backup quarterback had gifted the Giants seven points 46 seconds into the game.
"At one point, we really felt like we had the game going the right direction, and that kick at halftime meant a lot, that three points," Hicks said. "That kept them alive, kept them in the game."
Hicks might be stretching it to say the field goal kept the Giants (4-8) in the game, but they hadn't done a thing offensively until the give-up draw to Barkley. Rosas' booming kick provided the first of 17 consecutive points for the Giants, who instead of finding a way to lose came out on top.
- Cute Matt Nagy worked fine. Greedy Matt Nagy got burned. And the Bears lost a game they shouldn't have, ChicagoTribune.com, December 2, 2018.

2. For some reason, I've always been a little obsessed with "four-decade players" in baseball. It's probably because when I was young, I must have read (and/or seen something on the "Game of the Week") that talked about how incredible it was that Willie McCovey and Jim Kaat were still playing in 1980 when their careers began in the 1950s, well before I was born. (I also found it amazing that Kaat had played for the Washington Senators, a team that had come and gone twice before I started paying any real attention to baseball.) Tim McCarver would come out of retirement later in 1980 to make three four-decade players who had played from the 1950s to the 1980s.
There's been a lot of talk lately about how baseball is now a young man's game, and teams prize youth above all. A side-effect of this seems to be the end of the four-decade player. There were two players from the 1990s active in 2018: Adrian Beltré and Bartolo Colon. Beltré retired and while Colon still wants to pitch, he's not getting any offers after a poor 2018 campaign with the Rangers at age 45. Unless Colon can find a team to give him another chance or Beltré decides to come out of retirement, MLB is going to be without a four-decade player for the first time since 1970 when the calendar turns to 2020.
In the first century of baseball, true four-decade players were rare to non-existent. You'll see a lot of players from the 1870s to the 1920s listed as four-decade players, but in every case, it was an old-time great who had retired years earlier taking the field one last time for a promotional stunt. They turned meaningless late-season games by teams out of the pennant chase into de facto old-timers games to goose the gate. (White Sox owner Bill Veeck would continue this tradition with Minnie Minoso, whom he gave at-bats to in 1976 and 1980, turning him into baseball's only five-decade player.)
The first true four-decade player was spitballer Jack Quinn, whose career spanned from 1909 to 1933, after he had turned 50 years old. Quinn's longevity had less to do with his staying fit and more to do with him being the second-to-last player legally allowed to throw a spitball, having been grandfathered in years earlier. Hall-of-Famer Eddie Collins also had three pinch-hit appearances in 1930, but he was actually a coach for the Athletics. I can only assume that three times in 1930, manager Connie Mack just had a good feeling that Collins would get a hit that day if he sent him to the plate. He did once.
After Quinn, there were a few more four-decade players: pitcher Bobo Newsom (1929-1953), pitcher Early Wynn (1939-1963), first baseman Mickey Vernon (1939-1960) and Hall-of-Famer Ted Williams (1939-1960). No player from the 1940s lasted until the 1970s, unless you want to count the aforementioned Minoso. (Minoso had actually retired from playing in 1964. He was 38 at the time.)
So that's likely why such a big deal was made out of McCovey and Kaat (and eventually McCarver) in 1980. It was a rare thing. But it didn't stay a rare thing. Five players played from the 1960s to the 1990s: Bill Buckner, Rick Dempsey, Carlton Fisk, Jerry Reuss and Nolan Ryan. None of them were stunts either — Buckner and Reuss were basically done in 1990, but teams signed them in the hope that they still might have something, not because they were box-office draws. Dempsey played until 1992 and Ryan and Fisk lasted until 1993, so they clearly weren't stunts.
…
So will we ever see a four-decade player again? Are there any current veterans whom we can see still playing in the year 2030? While I can't rule out the possibility of some current left-handed reliever going the Jesse Orosco route and finding a way to pitch until he's 45, the most likely candidates are going to be someone who made their majors debut in 2008 or 2009 and was 21 or under when they did. There are also some players we can rule out because they're barely keeping jobs now. Pablo Sandoval meets the criteria, but no one can seriously envision Panda still playing in 2030. The same goes for Jay Bruce. Rick Porcello would be a stretch too, considering how he's pitched the past two seasons.
There are, in my mind, only three good candidates to become a four-decade player in 2030. Two of them are NL West starting pitchers: Clayton Kershaw and Madison Bumgarner. Bumgarner was the youngest player in the majors in 2009 and Kershaw was the youngest player in the majors in 2008. Both were just a month or two past their 20th birthday when they debuted.
Both Bumgarner and Kershaw have had injury issues, which complicates the issue. But both are extraordinarily talented and could certainly find a way to pitch into their early-40s. Bumgarner would only be 40 in April 2030 and Kershaw is 18 months older. Both of them seem tough enough and competitive enough to still want to pitch after they turn 40.
The only strong position player candidate is shortstop Elvis Andrus. Andrus would be 41 in March 2030 and while he's a solid player, Andrus has never been considered among the best players in the game like Kershaw and Bumgarner. But Andrus has a lot in common with Vizquel. Both were decent hitters without much power, but they had very good speed. Speed is important to being a four-decade player — it's not a coincidence that the last four position players to play four decades were fast when they were young. Everyone slows down as they age. If a fast player slows down, they're still fast enough to play major-league baseball. If a slow player slows down, they'd better hope they're a catcher or that they're are still such a good hitter at 40 that they can be a full-time DH.
- Will MLB ever see another 4-decade player? By Josh Timmers, April 18, 2019.

3. It was bold and controversial at the time, and remains so today.
Critics were quick to pounce when the federal Liberals presented their big and expensive tax-and-transfer package of the 2015 election campaign as an experimental remedy to income inequality and the populism it often spawns, They said the tax elements of the package — especially raising personal income taxes on the rich — would drive away the best and the brightest, along with all their money.
New research shows that the worst-case scenario has not come to pass.
In fact, the Parliamentary Budget Officer and his staff have dissected the tax hike on the rich and found that, although there were some growing pains at first, the country's wealthy did not up and leave Canada as feared.
At first, they piled as much income into the 2015 tax year as they could, taking advantage of the lower tax rate. But then they went to work as usual, supplying essentially the same amount of labour as before. In general, they did not flee as feared.
Now, they're shouldering a larger portion of the country's tax burden than they were before. Preliminary figures from the Department of Finance show that individuals making more than $200,000 a year paid 25.1 per cent of the country's income taxes in 2017. It's less than the 25.9 per cent in 2015 when the rich were busy with their "tax planning" to avoid the new higher rate. But it's a not-insignificant amount more than the 24.2 per cent they carried in 2014, the last full year under the Stephen Harper government. Plus, there's a chance that the aftermath of the tax-planning adventure is still in the system, possibly pointing to a larger tax burden for the rich in the next few years.
What's more, the PBO has found that the middle class was surprisingly receptive to the Liberals' moves to lower taxes on the middle-income bracket. Those people increased the amount of work they contributed to the Canadian economy more than the PBO had earlier expected.
So far, so good. But it would be a stretch to say that avoiding the worst-case fallout from rejigging the tax system is a victory over income inequality or the anxiety so many families feel about their financial future.
- Canada's richest didn't flee from tax hike, TheStar.com, April 22, 2019.
本文仅代表作者本人观点,与本网立场无关。欢迎大家讨论学术问题,尊重他人,禁止人身攻击和发布一切违反国家现行法律法规的内容。
About the author: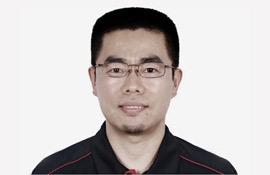 Zhang Xin is Trainer at chinadaily.com.cn. He has been with China Daily since 1988, when he graduated from Beijing Foreign Studies University. Write him at: zhangxin@chinadaily.com.cn, or raise a question for potential use in a future column.
(作者:张欣 编辑:丹妮)
中国日报网英语点津版权说明:凡注明来源为"中国日报网英语点津:XXX(署名)"的原创作品,除与中国日报网签署英语点津内容授权协议的网站外,其他任何网站或单位未经允许不得非法盗链、转载和使用,违者必究。如需使用,请与010-84883561联系;凡本网注明"来源:XXX(非英语点津)"的作品,均转载自其它媒体,目的在于传播更多信息,其他媒体如需转载,请与稿件来源方联系,如产生任何问题与本网无关;本网所发布的歌曲、电影片段,版权归原作者所有,仅供学习与研究,如果侵权,请提供版权证明,以便尽快删除。