Control freak? 控制狂
中国日报网 2019-10-29 11:51
Reader question:
Please explain "control freak" in this sentence: The micromanaging boss is a control freak who worries a lot.

My comments:
Actually, micromanaging explains "control freak", at least partially.
He who micromanages ignores nothing, however small – micro, as in microscope, meaning tiny. In other words, no detail is too small for him to control.
Needless to say, this micromanaging boss will not delegate any decision making to anyone who works under him. Every morning, for example, he or she, the micromanaging boss will tell their charge what their jobs are and everything has to be done their way, exactly their way.
Only in this way will the micromanaging boss be satisfied. Only then will they feel that they're in complete control. Otherwise they'll get terribly uneasy and probably go mad.
Being a freak, you see, means that they're not normal but are excessively obsessed with something. A fitness freak, for example, is someone who is always in the gym trying to get more muscular. A diet freak, for another example, is someone who may insist on eating only vegetables. Or they may eat chicken breast but not red meat, like, at all.
A control freak, on the other hand, is someone who takes controlling others or controlling situations to the extreme. They get out of control themselves if people don't carry out their orders to a T.
Actually, a control freak may just be an insecure person who needs others to obey their orders to feel confident.
At any rate, there's something abnormal about a control freak or any other freak, for that matter. There's something wrong.
And here are examples of real people who are described as a control freak:

1. Doris Day, who died this month at 97, was the queen of wholesome, romantic comedies — America's sweetheart of the Eisenhower age. But one of her more memorable roles was anything but sweet or lovely.
In the 1955 biopic "Love Me or Leave Me," Day played a singer for whom romance was a tragedy, complete with a jealous husband, a murder attempt, and death.
The movie was based on the life of Ruth Etting, America's sweetheart of song in the Roaring Twenties and the Great Depression.
Like Day, the blond, blue-eyed "Queen of the Torchers" gave voice to her era, with such hits as "Ten Cents a Dance," "Shine On Harvest Moon," and "Shakin' the Blues Away." Her rise was meteoric, bringing her center stage of the Ziegfeld Follies and, through radio, recordings, and movies, into the homes and hearts of millions of Americans.
No less an authority than Mae West admired her allure. "She had a sex quality that seemed to mesmerize the audience," West said, "When she finished singing, they just kind of went crazy."
Unlike Day, Etting is almost forgotten now, even though we still sing songs she made popular. The scandal surrounding her troubled marriage killed her career, wrote Kenneth Irwin and Charles O. Lloyd in "Ruth Etting: America's Forgotten Sweetheart."
Etting was born in Nebraska in 1896. At 19, she moved to Chicago to study art and found work making theatrical costumes. Within a year, she had become a chorus girl, sewing by day and singing by night.
In 1920, Ruth met Martin Snyder, 26, who grew up in one of the Chicago's toughest neighborhoods. He was known as "Moe the Gimp." No one knows exactly how he hurt his left leg — stories included a scuffle with the KKK, a gunshot wound, or a childhood injury.
Snyder used his influence with Chicago's underworld big shots to open some doors for his "little lady." They married in 1922.
The bride had misgivings from the start. Etting said she married him because she was afraid to say no.
Friends asked why she stayed. "If I leave him, he'll kill me," she told them.
He managed her career, but there was no denying that her talent was driving her success. Some of the biggest names in entertainment — King of Jazz Paul Whiteman, songwriter Irving Berlin, and Flo Ziegfeld — were impressed with her voice. She sang her most famous torch song, "Love Me or Leave Me," for Ziegfeld's production of "Whoopee!" in 1928.
Along with glowing reviews, newspapers started to carry stories about her husband.
It was an ugly picture of a control freak who managed every aspect of her life, where she went, who she talked to, even how she wore her hair.
He harassed, threatened, and beat up friends and colleagues, often while carrying a knife or gun. He also slapped her around.
- Justice Story: The sour tale of one of America's Sweethearts, NYDailyNews.com, May 26, 2019.

2. Her voice is hoarse from talking, her authority waning, and her overriding political goal — taking Britain out of the European Union with a negotiated deal — seems like a mirage.
Yet British Prime Minister Theresa May keeps going, declining to resign despite two successive parliamentary defeats of historic proportion. She is still pushing her agreement, ignoring ample evidence that Parliament won't buy it and the Europeans won't sweeten it.
Britons seem divided between expressing admiration for her fortitude and wondering how badly her head must hurt from continually banging it against the wall.
Her position is weak: May leads a minority government that depends on a small Northern Ireland party to keep her in power, and that party — and many of her own Conservatives — have twice voted against her withdrawal plan.
"I think it is time to realize that if two votes have gone unsuccessful then she really needs to consider things," said artist Louise Webb in the port city of Dover, suggesting it may be time for May to step down.
...
Fellow Conservative Party lawmaker Nick Boles says May is "a control freak" who has greatly restricted Parliament's ability to consider other possible paths to Brexit that might actually get approved.
"She hasn't allowed Parliament to explore what alternative compromises we might support," he told BBC radio. "People keep saying there is no majority for any compromise. We don't know that. We've never been allowed to debate and vote on anything other than her deal."
- UK PM Theresa May: Hoarse, Beaten Down but Won't Give up on Brexit, MoneyAndMarkets.com, March 13, 2019.

3. On a sweltering August morning early in training camp, Miami Dolphins first-year coach Brian Flores made a mistake.
It was a mental lapse involving the defense, the sort of thing he rails against every day. And so Flores did what his players do as punishment in such situations, sprinting across the field into the corner, slapping a wall designated for the acknowledgement of mistakes in practice and then hustling back to rejoin his team.
"I'm going to lead by example," Flores said.
OK, so maybe he's not a Bill Belichick clone.
But how far does Flores fall from the Belichick coaching tree? The answer could determine whether the Dolphins win with their new coach, a longtime New England Patriots assistant.
The Dolphins hired Flores even though the Patriots' Way tends to be a dead end for other teams. While the Pats are six-time Super Bowl champions under Belichick, his former New England assistants have combined for one playoff victory as NFL head coaches.
"You can't replicate what they have up there, right?" former Patriots tight end Dwayne Allen said. "A lot of people have tried and failed."
That group includes former head coaches Romeo Crennel, Eric Mangini and Josh McDaniels in the NFL, and Charlie Weis at Notre Dame and Kansas. The jury is still out on two second-year head coaches with New England backgrounds: former Belichick assistant Matt Patricia (6-10 with the Lions last year) and ex-Patriots linebacker Mike Vrabel (9-7 with the Titans).
Add to that sextet the somewhat successful Bill O'Brien (43-41 entering his sixth season with the Texans, but only 1-3 in the playoffs), and their combined winning percentage is .430, compared with Belichick's .741 in New England.
Some suspect Belichick's proteges have tried too hard to Be Like Bill.
"There have been mistakes," said former Patriots linebacker Tedy Bruschi, who spent nine seasons playing for Belichick and is now an ESPN analyst. "When you try to clone Bill Belichick's style and it's not who you are, it's going to come off as disingenuous. You're not going to feel real to players, and players can feel that. That mistake has been done in the past by his coaching tree."
Patricia had a rocky first season in part because he sounded a little like Belichick during news conferences, snapping at questions and providing short answers that made him a punchline with pundits.

Mangini was a control freak who was hard on his players with the Jets and Browns, and he got off to a bad start in Cleveland when he made rookies take a 10-hour bus trip to attend his youth camp. McDaniels wore a hoodie every day in Denver and yelled at his assistants.
In sum, Belichick's proteges tend to mimic his unrelenting approach. And they tend to struggle.
"They try to push it hard, and it's hard for certain players to grasp," Bruschi said. "Say you've been coddled. It can be a shock to the system when you're told to be somewhere at a certain time, stay until a certain time, work hard every second you're there and do things a certain way, which is a night-and-day difference from the previous head coach. Some of these coaches experience resistance, and it's hard to break that. You're reprogramming players on what winning football is."
- Patriots' Way has often been a bust elsewhere, AP, Aug. 31, 2019.
本文仅代表作者本人观点,与本网立场无关。欢迎大家讨论学术问题,尊重他人,禁止人身攻击和发布一切违反国家现行法律法规的内容。
About the author: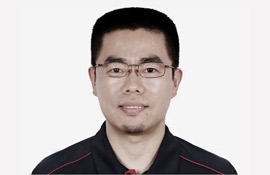 Zhang Xin is Trainer at chinadaily.com.cn. He has been with China Daily since 1988, when he graduated from Beijing Foreign Studies University. Write him at: zhangxin@chinadaily.com.cn, or raise a question for potential use in a future column.
(作者:张欣 编辑:丹妮)
中国日报网英语点津版权说明:凡注明来源为"中国日报网英语点津:XXX(署名)"的原创作品,除与中国日报网签署英语点津内容授权协议的网站外,其他任何网站或单位未经允许不得非法盗链、转载和使用,违者必究。如需使用,请与010-84883561联系;凡本网注明"来源:XXX(非英语点津)"的作品,均转载自其它媒体,目的在于传播更多信息,其他媒体如需转载,请与稿件来源方联系,如产生任何问题与本网无关;本网所发布的歌曲、电影片段,版权归原作者所有,仅供学习与研究,如果侵权,请提供版权证明,以便尽快删除。