Don't know the first thing? 一无所知
中国日报网 2022-05-20 17:47
分享到微信 Reader question:
Please explain this headline, particularly "the first thing": Billionaires Like Elon Musk Don't Know the First Thing About Democracy.

My comments:
This means that Elon Musk (Tesla CEO and the richest man on this planet) and his fellow billionaires know nothing about democracy – or how a democracy works or is supposed to work.
Hence, the conclusion may be, just maybe, that billionaires like Musk should NOT meddle in politics.
In colloquialism, people say so-and-so doesn't know the first thing about something to mean exactly this, that they don't know anything about it.
They don't know anything about a subject to begin with, that is.
Suppose, for example, you ask Elon how to fly to the Mars. Elon may say, well, first things first. If you want to fly to the Mars, the first thing you have to learn is whether it is at all possible. Then, second and third, etc, you should learn something about space and rocket science and the like, etc, and so forth.
The first thing to know, or at least among the first things to know is that travelling to Mars is not yet possible. After all, humans have only traversed as far as the Moon, which is the nearest territory in space.
The point is, perhaps, since you don't even know the first thing about it, then it's neither here nor there to continue the conversation.
Got the point?
Good. Well, then, we won't dawdle, either. We will move on. Let's read a few media examples to examine through context the expression "don't know the first thing about" one subject matter or another:

1. Michigan Gov. Gretchen Whitmer and Michigan Attorney General Dana Nessel on Monday issued a joint response to a threat by President Donald Trump to send federal law enforcement to Detroit to combat people demonstrating against police brutality in the wake of the death of George Floyd.
Trump made statements about sending federal law enforcement to the city while discussing cities across the nation.
"It is deeply disturbing that President Trump is once again choosing to spread hateful rhetoric and attempting to suppress the voices of those he doesn't agree with," Whitmer said. "Quite frankly, the president doesn't know the first thing about Detroit. If he did, he would know that for nearly two months now, Detroiters have gathered to peacefully protest the systemic racism and discrimination that Black Americans face every day.
"There is no reason for the president to send federal troops into a city where people are demanding change peacefully and respectfully. If the president actually wants to help the people of Michigan, he can start by picking up the phone and telling Mitch McConnell to pass the HEROES Act, so we can provide immediate relief to Michigan's families, schools, and small businesses."
- Whitmer: Trump 'Doesn't Know The First Thing About Detroit', Patch.com, July 20, 2020.

2. Most people don't know the first thing about the Secure Act and yet it has great impact on their retirement planning.
With little fanfare, the Secure Act (Setting Every Community Up for Retirement Enhancement Act) was signed into law on Dec. 20, 2019. It's an important piece of retirement legislation that includes many reforms that could make saving for retirement easier and more accessible for many Americans.
For example, the law expanded access to employer-sponsored retirement accounts, raised the required minimum distribution age to 72 and allowed families to use 529 college saving plan funds to pay back student loans.
These are all good things for individual investors.
- Did you know inherited qualified retirement accounts must be liquidated in 10 years? If you didn't, you are not alone, CNBC.com, February 8, 2022.

3. Savannah Guthrie doesn't keep still for long! Just last week she returned from the Bahamas after a relaxing vacation with her family, and now she's off again – this time to LA.
The Today star shared details from her exciting trip on social media over the weekend, revealing that she's in Los Angeles for the Oscars.
"Hello LA!" she wrote as she shared footage from her trip so far.
…
Savannah is not only busy with Oscars hosting right now, but she's also working on a brand new cooking show with Today called Starting from Scratch "for people who don't know how to cook."
The show sees Savannah learn how to cook a new dish by a top chef, and it's a family affair too – as her children have also starred in the segment.
In a preview of the first episode last month, Savannah told viewers: "I actually don't know the first thing about how to cook!"
The star announced the news during a live show, and was jokingly teased by her co-star Carson Daly.
The star told his friend: "Good job with your grilled cheese Savannah," as she replied: "I'm already not getting support!"
- Savannah Guthrie enjoys glamorous work assignment outside of New York, HelloMagazine.com, March 27, 2022.
本文仅代表作者本人观点,与本网立场无关。欢迎大家讨论学术问题,尊重他人,禁止人身攻击和发布一切违反国家现行法律法规的内容。
About the author: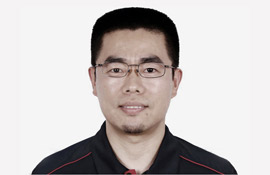 Zhang Xin is Trainer at chinadaily.com.cn. He has been with China Daily since 1988, when he graduated from Beijing Foreign Studies University. Write him at: zhangxin@chinadaily.com.cn, or raise a question for potential use in a future column.
(作者:张欣 编辑:丹妮)
中国日报网英语点津版权说明:凡注明来源为"中国日报网英语点津:XXX(署名)"的原创作品,除与中国日报网签署英语点津内容授权协议的网站外,其他任何网站或单位未经允许不得非法盗链、转载和使用,违者必究。如需使用,请与010-84883561联系;凡本网注明"来源:XXX(非英语点津)"的作品,均转载自其它媒体,目的在于传播更多信息,其他媒体如需转载,请与稿件来源方联系,如产生任何问题与本网无关;本网所发布的歌曲、电影片段,版权归原作者所有,仅供学习与研究,如果侵权,请提供版权证明,以便尽快删除。