By Patrick Whiteley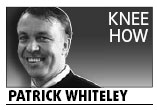 Premier Wen Jiabao is hooked on a 2,000-year-old book by the Roman Emperor Marcus Aurelius, who believed the key to a happy life is in the way we think. Wen's passion for Aurelius' teachings has triggered Marcus mania in China and after reading the Roman's writings I can understand why. These pearls of wisdom can help steer anyone into a positive state of mind, especially an expat like me, who regularly needs a check up from the neck up.
I am often baffled by the differences in China and even rattled by comparisons in the expat community. But good old Marcus, who was an expat himself for many years as left Rome and conquered his foes, has set me straight.
So friends, expats, countrymen (wherever you're from), lend me your ears.
Marcus was emperor in AD 161 and in the latter part of his 20-year reign wrote stoic philosophy. The stoics considered negative emotions, such as pride, anger and envy, were the result of errors in judgment and a "stoic" person didn't complain about life, because he or she should know better. In a nutshell, Aurelius believed that folks were as happy as they made their minds to be.
The happiness of your life depends upon the quality of your thoughts: therefore, guard accordingly, and take care that you entertain no notions unsuitable to virtue and a reasonable nature.
When things don't go my way in Beijing, or I cannot accept people or situations as they are, the "why am I in China?" question starts to circle around my gloomy mind. I allow the negative thoughts to gain momentum. So what's Marcus' solution?
You have power over your mind - not outside events. Realize this, and you will find strength. Let not your mind run on what you lack as much as on what you have already.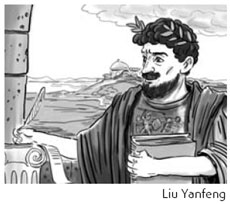 So I count my blessings: 1. I am not a banker; 2. I have an interesting job in Beijing; 3. I'm paid in RMB and my Aussie dollar is tanking (whoopee!) 4. I'm discovering more about a new culture I really enjoy; 5. I'm learning a new language, which will serve me well for the rest of my life, and 6. I'm meeting new friends I would never have met back home. I'm feeling better already.
China's expat community is a blast but sometimes I come across folks who passionately tell me how it all works here and how I should think. They are such terrible bores, but it's all meaningless as Marcus points out.
Everything we hear is an opinion, not a fact. Everything we see is a perspective, not the truth.
To paraphrase my other favorite philosopher, Clint Eastwood's Dirty Harry: "Opinions are like bottoms, everybody's got one."
I tend to agree with the opinions of people walking on the sunny side of the road, and avoid the negative types. If they complain so much, then why are they still here? As my mate Marcus says:
If a cucumber is bitter, throw it away. There is a prickly bush in the road, turn aside from it. This is enough. Don't say: "Why were such things made in the world? How ridiculous and how strange to be surprised at anything which happens in life!"
On the topic of learning Chinese, the bane of my being over the past 18 months, my good man Marcus is quick to advise.
Begin - to begin is half the work, let half still remain; again begin this, and you will have finished.
For a 40-something fellow like me, with a full-time job, who spends only 10 hours a week learning Chinese, it's going to take about three years, but as the emperor says, I'm halfway through already.
My favorite quote from Marcus sets my mind right for the day and on this note, ego vobis valedico (I say goodbye to you).
When you arise in the morning, think of what a precious privilege it is to be alive - to breathe, to think, to enjoy, to love.
我要看更多专栏文章