世界卫生组织发布报告,指出心脏病、传染病以及癌症仍然是导致人们死亡的前三大病症。这份报告是世卫组织根据2004年全球一百多个国家的死亡登记记录统计得出的。该报告还指出,女性患心脏病的死亡率高于男性,这可能与女性寿命普遍男性比男性长有关。不过整体而言,男性患心脏病的几率较高,原因可能是超重、缺少运动,以及摄入过多高脂高盐的食物。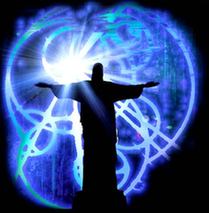 Heart ailments, infectious diseases and cancer remain the world's top three killers, the UN health agency said on Monday.
Heart ailments, infectious diseases and cancer remain the world's top three killers, the UN health agency said on Monday.
Heart attacks and related problems are the top killer, especially among women, claiming 29 percent of people who die each year, the World Health Organization said in a report on the global burden of disease. In second place, infectious diseases lead to 16.2 percent of worldwide deaths.
Cancer, in third, claims 12.6 percent of global deaths, said the 146-page report, which is based on death registration data from 112 countries and estimates where reporting is incomplete.
The figures are from 2004, the most recent records available on a wide scale, officials from WHO said. But the rankings are unchanged since 1990 when WHO first did a global check.
Some 58.8 million people died worldwide in 2004, most of them over 60, the report said. Nearly one in five deaths was a child under 5.
The heart disease death rate was virtually unchanged from WHO's previous study on death causes, based on 2002 figures.
The rate for infectious diseases dropped from 2002, when they accounted for 19.1 of the world's deaths, partly because estimates for AIDS deaths were revised downward last year, said Colin Mathers, a WHO expert and lead author of the report.
Women die more often from heart disease than men. The rate for females is 31.5 percent, and for males 26.8 percent, the report said.
Mathers said the percentage for women was higher because there were more women living at older ages than men.
But in general, men are more affected by heart diseases, he said.
"Men in many parts of the world have a higher risk," he said, adding that they are more often overweight or obese, get insufficient physical activity and eat more fat and salt.
Dr Nieca Goldberg, an American Heart Association spokeswoman who was not linked to the WHO report, said: "Oftentimes women's symptoms are more subtle than men's so they are not recognized and the women don't seek medical attention as soon as they should."
"For a long time cardiovascular disease was considered a man's disease," Goldberg said in an interview. Doctors therefore often failed to evaluate risk factors in women as aggressively as they should, she said.
Higher rates of women in deaths from heart diseases have been observed since 1984 in the United States, according to Goldberg.
Filling out the top 12 causes of death are respiratory infections including pneumonia in fourth place, 7.2 percent; respiratory diseases, including asthma and allergies, 6.9 percent; accidental injuries and drownings, 6.6 percent; health problems of fetuses and newborns, 5.4 percent; digestive diseases, 3.5 percent; suicide, murder and conflict, 2.8 percent; neuropsychiatric disorders, 2.1 percent; diabetes, 1.9 percent; and maternal health problems related to pregnancy or birth 0.9 percent.
Dr Ties Boerma, who heads WHO's statistics department, said there is always a time delay in assembling such data from a number of countries.
"Countries have a backlog of two, three years in publicizing their own information," he said.
In nations where no death registration data are available, the figures are taken from research studies, which take a few years to get published, Boerma said.
(Agencies)
(英语点津 Helen 编辑)