我国国家测绘局称,近年来外国机构和个人在中国非法测量和绘制地图的案件数量呈上升趋势。大多数外国人冒充科学家、旅游者、探险队员或考古学家的身份来到中国,用先进的仪器非法测量和绘制我国地图。去年,我国国土资源部已经颁发了相关法令,禁止外国人的这种行为。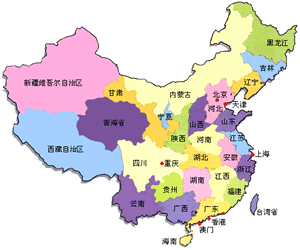 Illegal mapping in China by foreigners on rise.
The number of cases involving foreign institutions and individuals conducting illegal surveying and mapping in
China
has been on the rise in recent years, according to the State Bureau of Surveying and Mapping (SBSM).
In the first six months of this year, local authorities have handled five cases and investigating five others in the Xinjiang Uygur Autonomous Region, Shanghai Municipality, and Jiangxi and Jiangsu provinces.
SBSM said most of these foreigners came into the country under the disguise of scientists, tourists, expeditionists, and archaeologists.
These foreign nationals carried out their illegal surveying and mapping with advanced technique and equipment and had obtained a lot of precise information and data on coordinates, topography and geography, which may threaten China's State security, according to the official.
Currently, surveying and mapping authorities of different levels have stepped up their efforts to crack down on this kind of illegal activities, in collaboration with State security and secrecy departments.
According to previous reports, in last year's April, two Japanese scholars were caught on the spot for mapping the coordinates of an airport and water facilities in Hotan of Xinjiang, and later, the two foreigners paid a fine of 80,000 yuan (US$10,250).
In other cases, three Japanese were fined 40,000 yuan (US$5,260) in the first half of this year for illegal surveying in Shanghai Municipality and Jiangxi Province. The SBSM confiscated their surveying equipment and records.
Last year, the Ministry of Land and Resources issued a statute to prohibit foreigners from conducting land surveying, aerial photography, mapping of administrative borders, and drawing navigational maps.
According to the regulations, foreign institutions and individuals intending to engage in surveying and mapping in China must obtain official approval from the central government, and local governments are responsible for supervision over their activities.
China's Law on Surveying and Mapping states that foreigners who want to do surveying and mapping in the country must work together with a local partner, and their activities must not involve State secrets or jeopardize national security.
The results of these foreigners' surveying and mapping belong to China, and must not be brought and transmitted abroad without official permission by Chinese authorities, according to the law.
Foreigners who have illegally surveyed, collected and published geographical information on China will be severely punished according to law.
(Xinhua)
(英语点津 Linda 编辑)