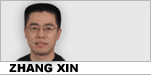 In our journey together, I've often encouraged readers to stop trying to express ideas in Chinglish. After all, when we communicate in English, we're most effective when we speak, well, idiomatic English.

Some English expressions don't make sense to us Chinese anyway. Not at first at any rate. Take cold turkey, for example. What does it mean? Can you dig it? Check out your pocket dictionary on hand. Is "cold turkey", or "dig it" for that matter, in there?

To be able to use them, one needs to understand English expressions properly. To do that, again at the risk of speaking the obvious, one needs to read widely in order to understand the expressions in question through various contexts. Some terms are not necessarily listed in standard dictionaries, especially not in the pocket-sized ones so many Chinese learners have grown dependent upon, and certainly not in the pocket Chinese-English dictionaries. Using Chinese-English dictionaries is a poor habit in general – If you have this habit, you should drop it cold turkey.

That's for you to do it right now, and drop the habit completely without delay. "Cold turkey" is a term that is said to have derived from drug rehabilitation. When a drug addict fist starts to quit the drugs, if they do it suddenly and abruptly rather than gradually, some of them tend to go white in the skin, making them look like cold turkey carcasses on the chopping board. This reflects the addicts' horrid state of mind too, I guess, the scientific explanation being that when they struggle to hold off their craving, blood goes into the inner organs, thus leaving the skin pale and colorless (bloodless).

Old habits die hard. Going cold turkey off any habit isn't easy. A certain Lucy Silag, for example, says she "realized I was addicted to gossiping, so I quit", to disastrous effects. Writing in Salon.com (Psst! Have you heard…, September 3, 2007), she says, in part:
When I gave up, I gave up cold turkey, and of course that was my first mistake. Not only could I not offer gossip, I could also not ask leading questions to try to draw gossip into the conversation. (Full of conviction, I actually told people that they could punch me in the arm if they caught me doing either of these things.) When someone offered unsolicited gossip (God bless that person) I would offer up my arm for the punch if I accidentally raised my eyebrows or made a gagging noise in response to the gossip.
Over the next few weeks, I encountered countless challenges. For one, I learned that two of my co-workers had been secretly dating each other – for five months! Then, my boss became pregnant. When people asked me questions about it, I nearly cried.
Needless to say, Silag decided to go back to her old ways and resume gossiping. This time she was full-bore into it, with one condition. She writes:
I've decided to take a new, more artistic approach to gossip. It's too rich, too valuable, to cut from my life altogether. But at this rabid pace, I'm rotting my brain and losing my voice. Instead of gossiping, I will allow myself only to tell good stories. Entertaining, well-edited stories, a mix of the facts and a little commentary.
 That's all for the cold turkey. By the by, can you dig it means: Do you understand?