日前,四川人民广播电台和成都市人民广播电台两个涉性谈话节目被国家广电总局叫停。这两台节目在晚上9点之后播出,节目长达两三个小时,大谈性生活、性经验、性器官和吹嘘性药功能,严重影响了媒体形象,造成了不良的社会影响。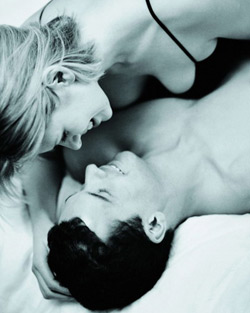 Watchdog switches off radio sex shows.
The broadcasting watchdog has banned two sexually explicit radio talk shows in Southwest China's
Sichuan
Province
.
The State Administration of Radio, Film and Television also requested its local divisions to check up on programs aired in their areas.
"All stations are prohibited from organizing, making or broadcasting shows that flaunt the code of ethics, are unscientific and uncivilized, or feature sexual content," the administration said in a notice posted on its website.
The daily talk shows broadcast by Sichuan Provincial People's Broadcast Station and Chengdu Municipal People's Broadcast Station "seriously broke the rules", the administration said.
Broadcast after 9 pm the two- to three-hour long programs dealt with material of an "extreme pornographic nature" and talked about sex lives, sexual experiences, sex organs and the efficacy of certain drugs for sex.
"The contents (of the shows) have seriously damaged the image of television media and caused social harm," the posting said.
The administration ordered the two stations to immediately suspend the programs and others like it and said "those responsible must be punished".
"Local broadcasters must draw lessons from these cases and improve their social responsibility and professional skills to create righteous public opinion."
It is the third time in a month the administration has banned "vulgar programs". Officials defined these as depicting violence, crime, pornography and horror.
On August 17, the administration banned a talent show called The First Heartthrob, aired by Chongqing TV Station, due to vulgar content.
On August 24, A Date with Beauty, aired by Guangdong TV was criticized for its "bloody" and "vulgar" content. The administration then banned all television shows involving plastic and transsexual surgery.
Earlier this year the administration issued a list of rules to uphold moral standards on several popular TV talent shows. It warned stations that did not monitor the quality of their programs would face severe penalties.
In its first season, Happy Boys Voice, China's male-only take-off of the US talent show American Idol, cut scenes involving contestants in tears, with wild hair or singing "unhealthy" songs, to comply with the watchdog's demands.
The administration's bans have won extensive public support.
A survey conducted by China Youth Daily last week suggested 96.4 percent people agreed with the bans, an unusually high rate of support for such bans.
One interviewee said the bans "served the broadcasters right" and criticized programs such as The First Heartthrob, as having "gone far beyond the bottom line."
In addition, 95.4 percent of interviewees said most entertainment TV programs are becoming less tasteful.
(China Daily)
(英语点津 Linda 编辑)