Hello Partners in English:
What are some of the ways in which a foreigner prepares to come to China? Here's a letter that I just sent to a couple on behalf of another friend in my network circle. My Partners in English may find it a useful English tool as you walk in the shoes of the average native speaker of English or expatriate who is living and working in Shanghai. Also, please note this entry as an excellent form for letter writing.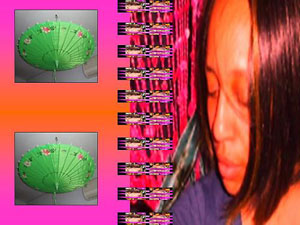 Gia's address in Shanghai
Gia Lovelady-Johnson
Suite J, Block J
No. JJJ Ocean Front Property
Shanghai, PRC  JJJJJJJ
Tel: 0086-021-JJJJJJJJ
Email: shanghai_expatriate@yahoo.com
Dear Mr. Expat:
My name is Gia Lovelady-Johnson and I am a mutual acquaintance of our friends Dick and Jane Expatriate. I am also an English teacher and journalist living and working in Shanghai. (Please feel free to contact me). In reference to your letter you mentioned that you have advanced degrees and a 120-hour TESOL certificate from Cambridge and that you would love to engage in a telephone conversation with me for guidance. You have also detailed your interest in China's modern city of Shanghai.
Mr. Expat, there is so much information on the web concerning teaching in China. Before my departure from the U.S. in 2005, I performed some pretty extensive research on the web and found, (of course), a wide range of information or pre-measurable advice. I often go to Ivy League's Cornell University, Harvard University, and University of Pennsylvania's study/work/travel abroad hubs on their well-established sites. (These are my favorites since three members of my immediate family are either currently in attendance, have lectured, or are alumni of these prominent institutions. Incidentally the other Ivy League schools in the United States are Princeton, Yale, Dartmouth, Brown, and Columbia. Stanford University is not a member of the Ivy League but is considered by the west the "west-coast ivy." Below please find some of the quickest links for accessing knowledge previous to your travels.
As mentioned the top universities have some of the best information, however, I have formulated and condensed the best pre-travel list for how to successfully prepare to travel to China. It is the one in which I used in preparation for my Asia travels in 2005. (It is one my personal best and has proven to also be invaluable.
Finally, take note that it is here on the China Daily website that this knowledge is accessible for all learners of English and travelers of Asia.
• Harvard University in China & Harvard Gazette News – http://www.fas.harvard.edu/~asiactr/china/index.html
http://www.news.harvard.edu/gazette/2006/10.26/99-chinafund.html
• Cornell University's East Asia Program –
http://www.einaudi.cornell.edu/eastasia/
• Teaching English in China & Grinnell College –
http://web.grinnell.edu/careerdevelopment/internships/TeachingEnglishChina.html
• Dave's ESL Café – http://www.eslcafe.com/ (how I found my first job in China)
• Dan Washburn's Shanghai Dairies – http://www.shanghaidiaries.com/ (how I found my dentist here in Shanghai)
• Asia Expat – http://www.asiaexpat.com/ (How I found my first apt. in Shanghai & for networking w/ other Shanghai professionals (all of China & Asia)
• Transitions Abroad – http://www.transitionsabroad.com/ (5-Star Articles)
• The Shanghaiist – http://shanghaiist.com/ (Multicultural mix for expats)
• Wang Xiaofeng's Blog – (One of the best Independent Chinese bloggers) http://www.danwei.org/blogs/wang_xiaofengs_naked_chatting.php
• Escape Artist – http://www.escapeartist.com/transitions_abroad/magazine.html
• China Daily website (# 1 Choice and I'm a columnist for this website) – http://www.chinadaily.com.cn/language_tips/columnist.html
Mr. Expat, I even used the first conversational lesson from Grinnell College's website in my very first teaching lesson and to this day I will occasionally use it. In October 2005 I secured my first position from Dave's ESL Cafe online. I worked in Hubei Province in central China at Hubei Institute for Nationalities. In 2006 I worked at another university in the Nanhui section of suburban Shanghai. At present I am working as a Corporate Trainer in the heart of downtown Shanghai on Huai Hai Rd and I also reside in a fantastic sunny apartment in the area. Huai Hai Road and Nanjing Roads are the famous international locales, of the priciest, and the most culturally rich in all of Shanghai.
If you desire to contact me you may telephone me at the following telephone number above.
Sincerely,
China Daily Website Columnist