H
Host a World Environment Day celebration. Clean up your neighborhood, carpool with friends, have a vegan (no animal products) dinner party!
I
Identify the nature that surrounds you – take note of the beautiful plants and animals that you may not always appreciate.
Improve the insulation of your home – it will really help your energy consumption…and your monthly bills!
J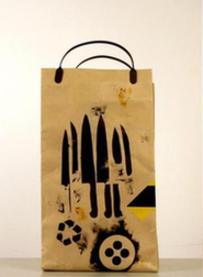 Join a local environmental or conservation group. You can team up with those around you and make a real difference for your community.
Jog outside and save the energy you would have used on the treadmill!
K
Kick the habit! Don't print unless it's absolutely necessary. And when you do print – print double-sided!
L
Learn more about Rwanda, this year's host country. www.unep.org/wed
Leave a WED legacy. For every action registered on the site, $10 will go towards gorilla conservation in Rwanda.
M
Mobilize your networks!
Message your friends about tips on environmental protection – facebook, twitter, orkut, SMS, text, phone, email – it doesn't matter how, just get the word out!
N
Nominate a WED Hero from your world. Notify us about the great environmental work they're doing and why they should be a WED Hero.