When the fashion was good this year, it was really, really good.
There were beautiful lace dresses, edgy crop tops and feathered skirts that literally took our breath away. A few stars (ahem Solange Knowles, Lupita Nyong'o and Amal Alamuddin) consistently hit it out of the park, while other celebs surprised us with their fashion prowess.
To help summarize all the best style moments from the past 12 months, we've rounded up the 14 most amazing outfits of 2014. Enjoy the sartorial goodness and let's hope these A-listers continue to kill it in 2015!
1. Olivia Wilde in Gucci at the Golden Globes
1. 奥利维亚·维尔德出席金球奖颁奖典礼时身穿古琦时装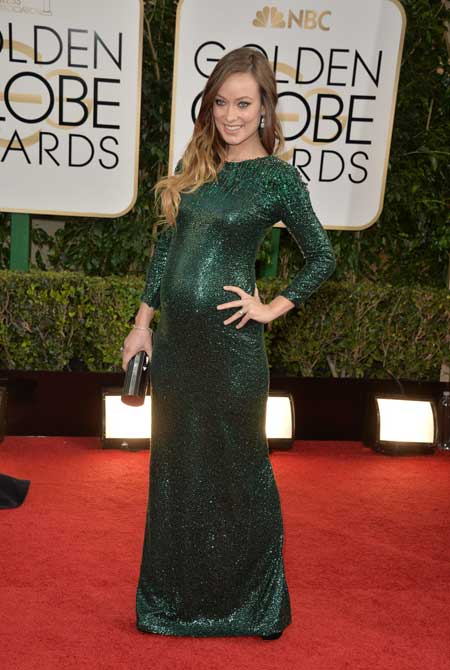 Wilde shone (literally!) on the red carpet in this shimmering emerald dress. It seems as though her baby bump only made her more stylish, as this long, form-fitting gown was one of her best ensembles ever.