A low-key affair?
中国日报网 2013-07-19 11:07
分享到微信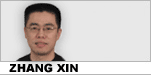 Reader question:
Please explain "low key", as in this sentence: Their wedding last month was a low-key affair.
My comments:
In other words, it was a relatively quiet event.
The newly weds, for instance, chose to keep it private. Only close friends and relatives were invited. And if we are talking about two celebrities here, then perhaps they kept the whole thing secret from the newspapers. And there certainly weren't paparazzi snatching pictures of the newly weds and guests from across the street, hiding themselves, you know, and their long lenses in the hedges and trees.
In other words, the occasion came and went without making a lot of noise.
Still in other words, there was no hype.
Low-key, you see, is originally a music term. A key on the piano, for instance, is one of the rows of metal pieces you hit to make a particular sound. Some keys give a sharp and shrill sound while others give a low, deep, subdued noise.
Needless to say, those that give a subdued noise are low-key.
Hence, by extension, if an event is described as low key, it means that participants all keep a low profile. They, for instance, do not advertise the event on TV.
This is of course in contrast to high-key events, such as some royal weddings that may dominate the news for weeks and months. Not that the royal families always want the public to know every little detail, be it glorifying or nasty, about them or vice versa, but still they dominate the paper as well as the airwaves.
The media, to be sure, have a lot to do with it. News of the World, for instance, used to thrive on snooping about the private lives of royals and other celebrities. News of the World, by the way, is no longer around, for better or worse. The British tabloid owned by Rupert Murdoch was closed after being caught in a series of phone tapping (secretly recording people's phone conversations) scandals.
I said the News of the World is no longer around, for better or worse, because there are always two sides to the same coin. While phone tapping and paparazzi photographers are a good reason why a lot of celebrities want to keep their lifestyle low key, they are also the reason why others choose to do the exact opposite – keep everything high key and high profile.
Just ask American reality TV star Kim Kardashian, who thrives on tabloid photos and videos of her, especially when she's scantily clothed. Well, somebody asked her and she said she believed she got her millions by being smart and entrepreneurial, which in a way is true (For her, exposure to the sun and the tabloids may be strictly business). However, it's safe to say that without the snooping media, it would've been much more difficult for her to earn, er, her millions.
Alright, here are media examples of people who prefer to keep it low-key, that is, humble and out of the spotlight:
1. A year ago today, the world tuned in to watch a stunning Kate Middleton say "I do" to Prince William in a lavish ceremony at the famed Westminster Abbey.
Over the course of the year, the gorgeous pair has accomplished many milestones together, and they certainly deserve to celebrate 365 days of royally-wedded bliss.
So, how are the duke and duchess spending the day together in a follow-up to the fairy-tale wedding of the century?
Vow renewals? A polo match? A royally fabulous party?
Nope! Will and Kate kept it low-key and celebrated the nuptials of their close friends on Saturday:
"Will and Kate attended a friend's wedding in Suffolk yesterday," a source revealed to E! News. "The couple were at St. Andrew's Church in Wingfield, near Stradbroke, for the marriage of their close friends Hannah Gillingham and Robert Carter."
So typical of Will and Kate! The down to Earth couple may be real-life royalty, but they continue to prove what an ordinary twosome they truly are.
From there? "They went back to Anglesey yesterday evening," the insider revealed. "So they are having a low-key night in their cottage this evening."
- Prince William and Kate Middleton's "Low-Key" One-Year Wedding Anniversary Celebration, EOnline, April 29, 2012.
2. The BBC pulled off a tricky balancing act on Monday night – having its annual Christmas drinks and festive schedule highlights screening for hacks, but making it low key enough to reflect the corporation's current turbulent circumstances. Unlike the last three years, it was held in-house, at New BBC Broadcasting House. So – tick – no chance of any splashy stories about spending licence-fee payers' money on expensive venues. Acting head of BBC Vision – and before that BBC Olympic director – Roger Mosey made a short speech, talking drily of the press "finding the odd thing to write about us in the past few weeks". Mosey also managed to get a sly bit of personal promotion, purring that although "officially a bureaucrat" he was responsible for the two most-watched programmes of the year – presumably the London Olympics opening ceremony and, er … closing ceremony – "subject of course to a late Christmas surge by Peter Fincham or Danny Cohen … but probably not Alan Yentob". Roger, you've clearly not heard about the Imagine Christmas special on the Olympic opening and closing ceremonies.
- BBC doesn't splash cash at Christmas bash, Guardian.co.uk, December 4, 2012.
3. It's one thing to live for years undetected with a fortune of $12.7 billion. It's another to do it as the 77-year old daughter-in-law of the late, pneumatic, reality-TV phenomenon Anna Nicole Smith.
As to how a 77-year-old could be the "daughter" of someone who, if she were alive today, would be 44, is a question we'll get to in a minute.
As for how the 4th richest woman in the United States – whose $12.7 billion puts her behind only three other women – could have escaped detection until now by billionaire-hunters, Peter Newcomb, editor in charge of the Americas for Bloomberg News's Billionaire Index, has an explanation.
"She's extremely low-key," he says.
Elaine Tettemer Marshall is not the kind of woman given to dancing on tables, buying Hawaiian islands or throwing her underwear out of cars. Both before and after the 2006 death of her husband, E. Pierce Marshall, she apparently has led a circumspect and quiet life.
Newcomb tells ABC News he and his Bloomberg colleague Matthew Miller stumbled on her fortune only after they got to wondering one day who owned the minority stake in Wichita's Koch Industries, second-largest closely-held company in the U.S.
The majority owners are the Koch brothers, Charles and David, famous (or infamous, depending on your politics) for bankrolling conservative causes. Though the brothers own most of the fabulously profitable company (whose sales Bloomberg puts at $110 billion a year), they do not own it all. Some 15 percent belonged to E. Pierce Marshall. And this share, after his death, passed to Elaine.
Her estimated worth of $12.7 billion, says Newcomb, puts Elaine behind two Wall Mart heiresses, Alice and Christy Walton; and candy company beneficiary Jacqueline Mars.
Bloomberg says that the ability of Elaine and Piece Marshall to avoid publicity contrasted sharply with the ability of Pierce's father, J. Howard Marshall, to attract it. He never did that better than in 1994, when, at the age of 89, he wed former stripper and Playboy model Anna Nicole Smith, 26, at the time. As J. Howard's wife, she became Elaine's mother-in-law.
Years of legal wrangling between Smith and the Marshall family followed J. Howard's death in 1995, the upshot of which was that Smith never inherited a cent of the family fortune, says Bloomberg.
A representative for Elaine Marshall declined to comment on Bloomberg's revelation of her wealth, beyond saying that Mrs. Marshall does not own any Koch stock in her own name.
- 4th Richest Woman In U.S. Discovered Hiding In Plain Sight In Texas, ABCNews.go.com, September 18, 2012.
Related stories:
本文仅代表作者本人观点,与本网立场无关。欢迎大家讨论学术问题,尊重他人,禁止人身攻击和发布一切违反国家现行法律法规的内容。
About the author:
Zhang Xin(张欣) has been with China Daily since 1988, when he graduated from Beijing Foreign Studies University. Write him at: zhangxin@chinadaily.com.cn, or raise a question for potential use in a future column.
中国日报网英语点津版权说明:凡注明来源为"中国日报网英语点津:XXX(署名)"的原创作品,除与中国日报网签署英语点津内容授权协议的网站外,其他任何网站或单位未经允许不得非法盗链、转载和使用,违者必究。如需使用,请与010-84883561联系;凡本网注明"来源:XXX(非英语点津)"的作品,均转载自其它媒体,目的在于传播更多信息,其他媒体如需转载,请与稿件来源方联系,如产生任何问题与本网无关;本网所发布的歌曲、电影片段,版权归原作者所有,仅供学习与研究,如果侵权,请提供版权证明,以便尽快删除。