Smoking gun evidence?
中国日报网 2013-07-26 10:50
分享到微信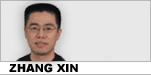 Reader question:
Please explain this sentence: "I do believe that Zimmerman is guilty but I am not sure there is any 'smoking gun' evidence." Smoking gun evidence?
My comments:
Irrefutable evidence, in other words.
Here, the speaker says he believes Zimmerman, George Zimmerman that is, is guilty but isn't so sure that anyone has found that "smoking gun" evidence to prove beyond any reasonable doubt that he killed Trayvon Martin out of racial hatred.
Zimmerman killed 17-year-old Martin, all right. That much is certain.
Let's have a quick recap.
Zimmerman, 29, is a neighborhood watchman. One rainy night (February 26, 2012), he saw Martin walking around in the street. Zimmerman grew suspicious and followed him. The two got in a fight and, subsequently, Zimmerman shot Martin through the heart.
Martin, who is black, died.
Zimmerman is half white half Hispanic – his mother is Peruvian and his father German-American.
Zimmerman initially walked away for free. But a year later he was brought to trial for second-degree murder. Zimmerman said he killed Martin in self defense. The jury earlier this month agreed with him, finding him not guilty.
Zimmerman killed Martin all right. That much is beyond doubt. He did it but in our quote at the top of this page, the speaker was talking about the lack of concrete evidence of another kind, that Zimmerman was racially motivated, that he followed, fought and killed Martin because Martin was black.
Had Martin been white, this would've never happened perhaps.
Perhaps.
That's the thing the criminal court cannot allow. The jury, as the speaker from our example, could not find irrefutable evidence that Zimmerman killed Martin because he was black, even though it may have appeared that way, especially to America's black community.
It's painful case from all around. A man was killed in the street on a dark rainy night and the killer was allowed by the court, in broad daylight, to walk free.
From the stand point of the jury and the court, it is difficult to prove that Zimmerman did what he did because he was racially motivated. It is easy to suspect that he was guilty of racial profiling. On a recorded 911 call, for example, Zimmerman was heard saying:
"This guy looks like he's up to no good or he's on drugs or something. It's raining, and he's just walking around looking about…. Yeah, now he's coming toward me. He's got his hands in his waistband. And he's a black male."
Yeah, it is easy to see that Zimmerman is racially prejudiced against Martin, but it is difficult to conclude from evidences like those recordings that Zimmerman would carry out his prejudices so far that he would kill Martin just because he was black.
Or wearing a hooded sweater. Or on drugs. Or "got his hands in his waistband."
In other words, the jury could not be sure. They did not have, as the speaker in our example puts it, smoking gun evidence, evidence that is irrefutable.
"Smoking gun", by the way, is a variation from the smoking pistol, which was the weapon used in a murder scene as described by Sir Arthur Conan Doyle in Gloria Scott, part of The Adventure of Sherlock Holmes series:
"Then we rushed on into the captain's cabin, but as we pushed open the door there was an explosion from within, and there he lay with his brains smeared over the chart of the Atlantic which was pinned upon the table, while the chaplain stood with a smoking pistol in his hand."
There is a murder done and the chaplain holds the smoking pistol in his hand. In other words, he was caught red handed (as if red blood is still dripping from his hands).
In the old days, all guns used gun power which leaves a trail of smoke after each shot, hence the saying.
At any rate, it is perhaps difficult to prove that Zimmerman killed Martin out of racial motivations, but it is not difficult to understand why the black community took the verdict hard.
It is not difficult if you look back and revisit Rodney King, Rosa Parks, Ku Klux Klan and the lynching and so forth.
It is not difficult if you look at all the pain and misery put together the black people suffered at the hands of folks whose skins are of a white color.
It is not difficult if you look back at slavery itself.
It is not told that way but black slaves were actually the founding fathers of America, or at least co-founders. Without them, there would be no America today.
Today, such as it is.
Equality wise, America, as any place else, has a long way to go.
Related stories:
本文仅代表作者本人观点,与本网立场无关。欢迎大家讨论学术问题,尊重他人,禁止人身攻击和发布一切违反国家现行法律法规的内容。
About the author:
Zhang Xin(张欣) has been with China Daily since 1988, when he graduated from Beijing Foreign Studies University. Write him at: zhangxin@chinadaily.com.cn, or raise a question for potential use in a future column.
中国日报网英语点津版权说明:凡注明来源为"中国日报网英语点津:XXX(署名)"的原创作品,除与中国日报网签署英语点津内容授权协议的网站外,其他任何网站或单位未经允许不得非法盗链、转载和使用,违者必究。如需使用,请与010-84883561联系;凡本网注明"来源:XXX(非英语点津)"的作品,均转载自其它媒体,目的在于传播更多信息,其他媒体如需转载,请与稿件来源方联系,如产生任何问题与本网无关;本网所发布的歌曲、电影片段,版权归原作者所有,仅供学习与研究,如果侵权,请提供版权证明,以便尽快删除。